WALKING STREET
Walking Street è la strada più famosa di Pattaya.Comincia da BaliHai Plaza (il porto) e termina sulla Beach Road.Dalle 19 alle 3 è zona pedonale.Di giorno è praticamente deserta o quasi e merita solo per fare un pò di shopping o per recarsi al porto per prendere il battello per le isole.Di notte diventa il centro nevralgico assoluto della nightlife,vi trovate gogo, beer bar,ristoranti,discoteche sia sulla direttrice principale che nelle vie laterali fino all alba del giorno dopo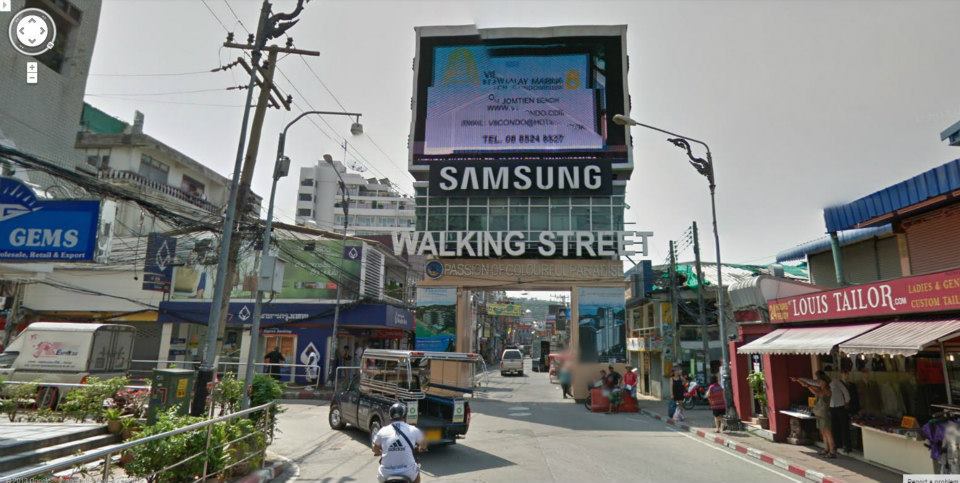 Walking Street is the most famous street in Pattaya.Start at BaliHai Plaza (the port) and end on the Beach Road.From 19 to 3 is a pedestrian area.In the day is practically deserted or almost and deserves just to do some shopping or to go to the port to take the boat to the islands.During night becomes the absolute nerve center of nightlife, you are gogo , beer bars, restaurants, discos both on the main route and in the side streets until dawn the next day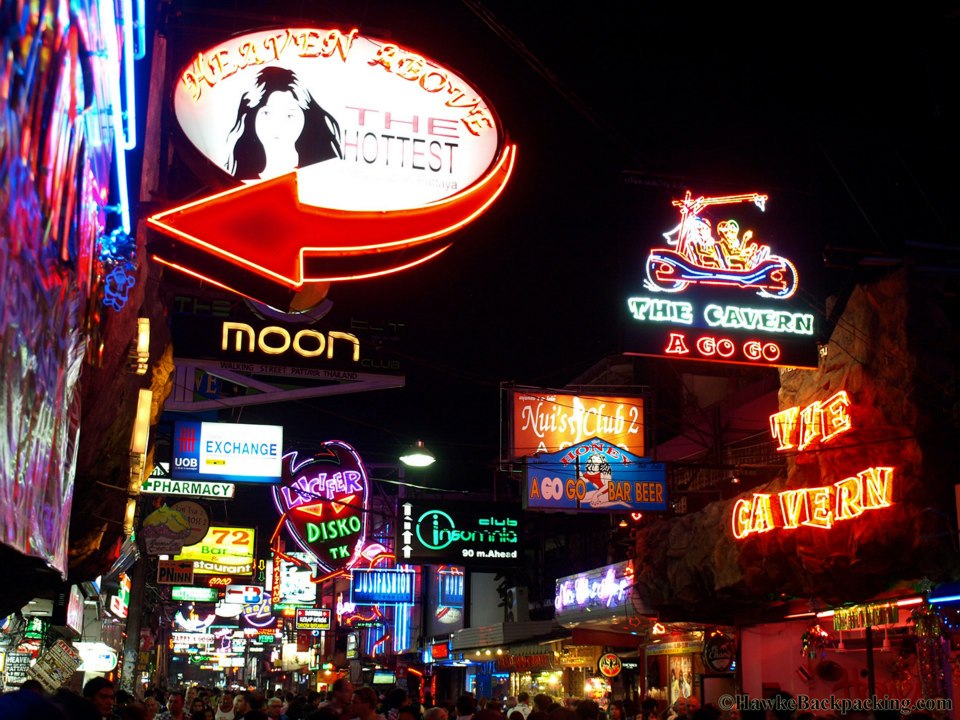 PICS V parte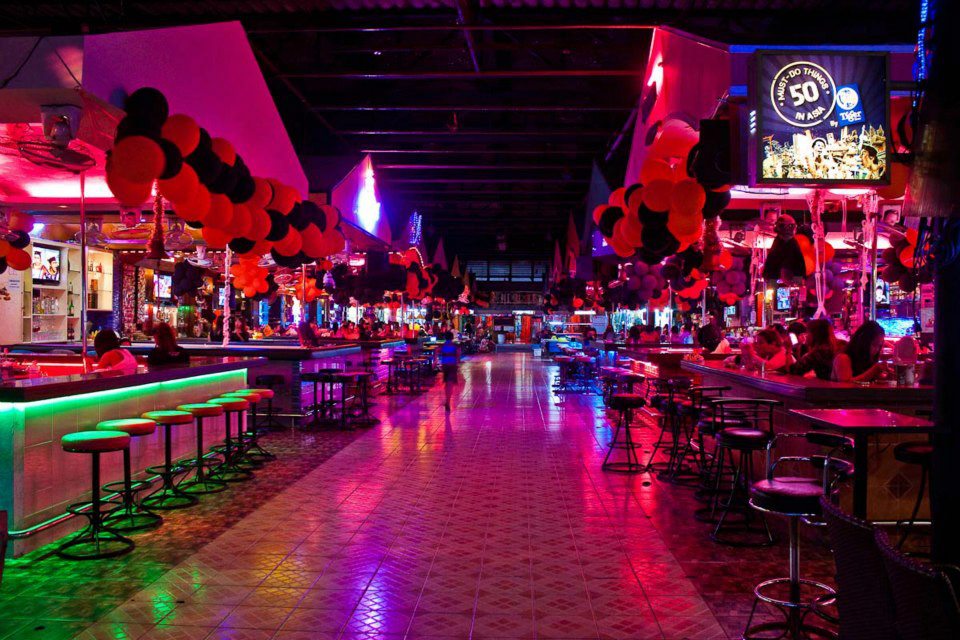 PICS IV parte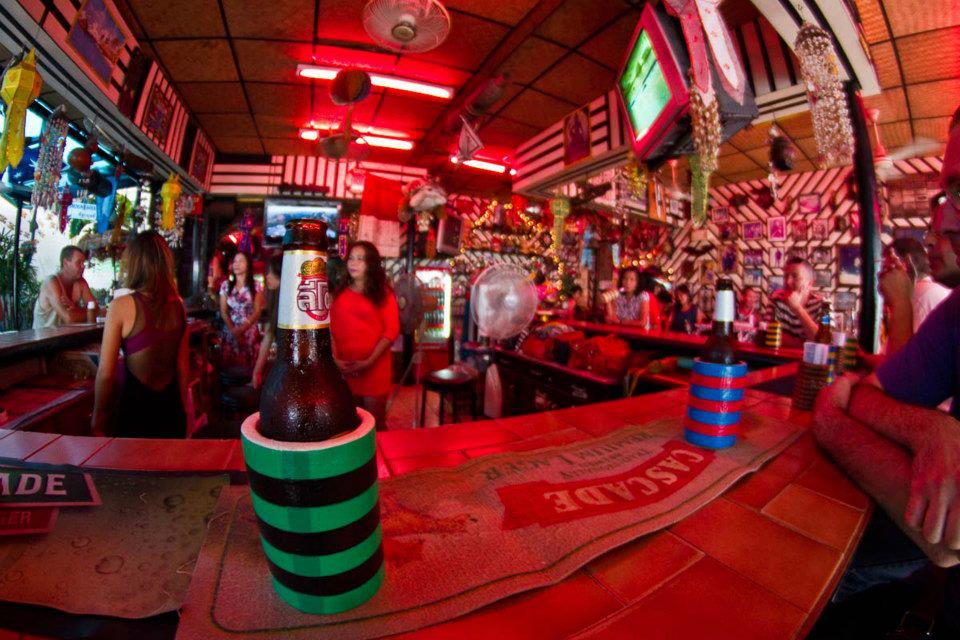 PICS III parte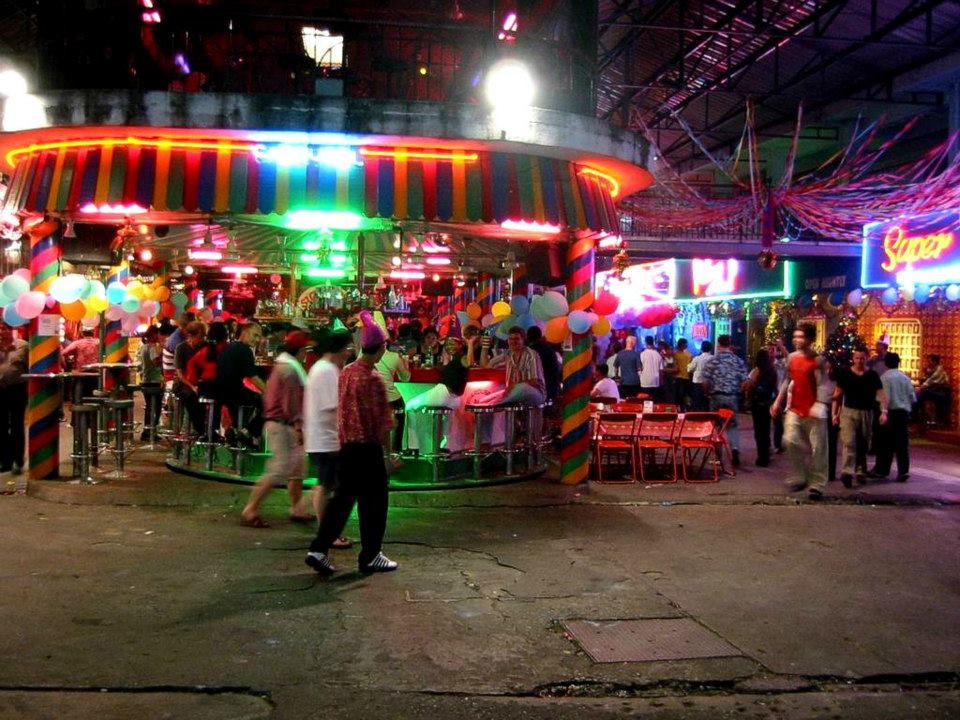 PICS II parte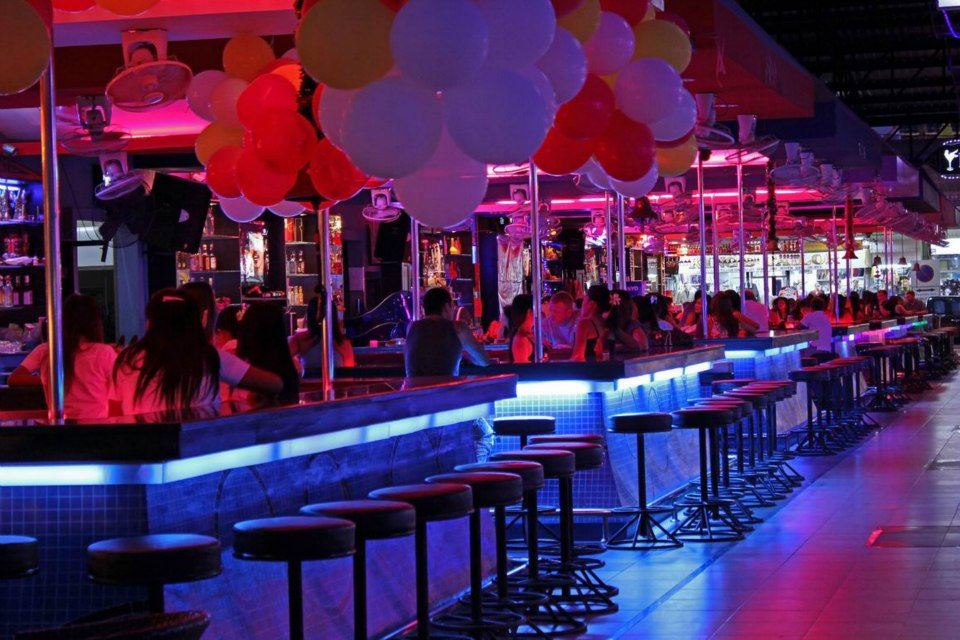 WALKING STREET PICS
GO GO BARS IN WALKING STREET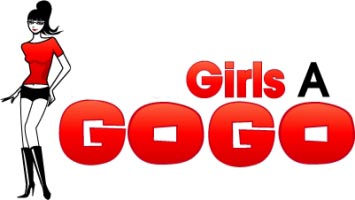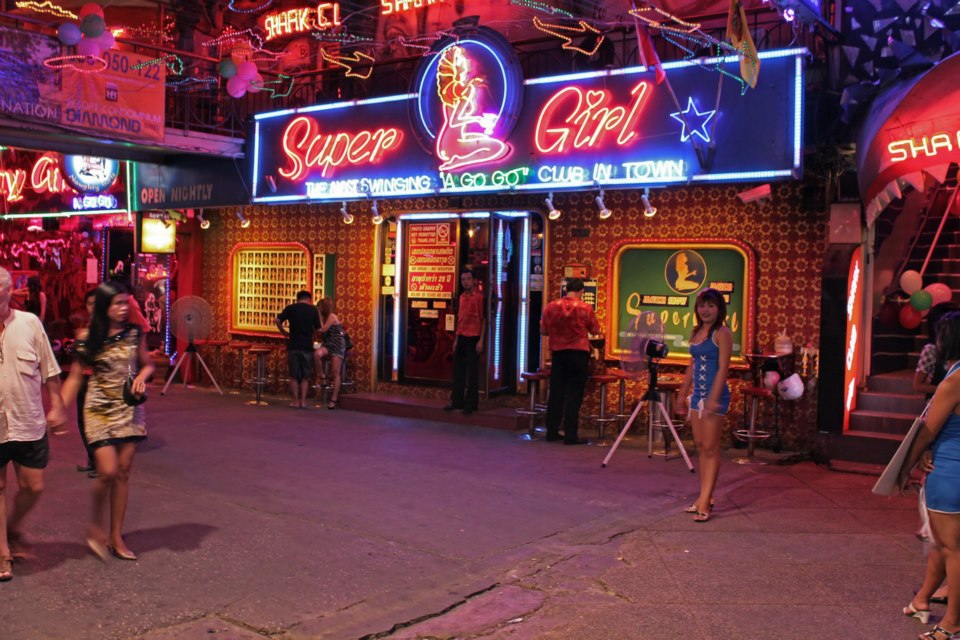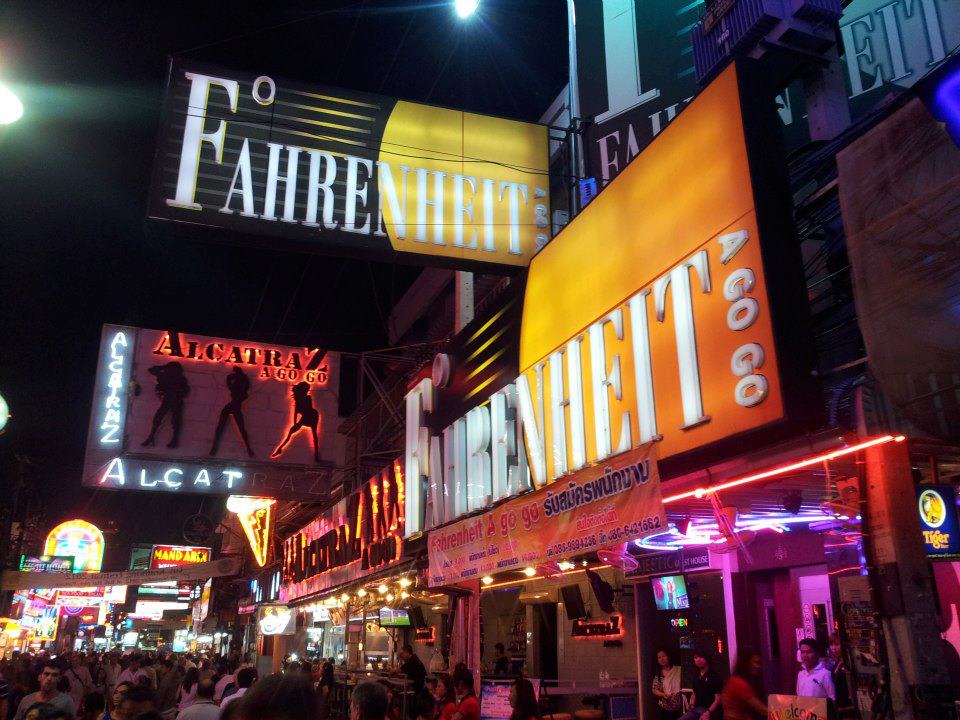 BAR
BEER BARS in Walking Street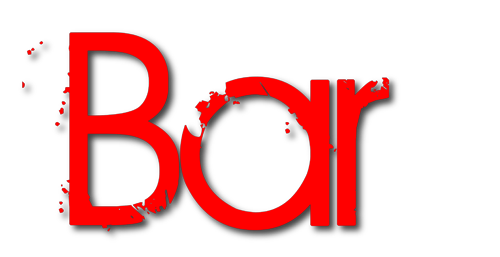 Alcuni di questi bar sono attualmente chiusi o aperti con nomi diversi
ABBE'S BAR
FACEBOOK
ANGELS BAR
FACEBOOK
B.J.BAR
Bamboo Bar
BASILISK Bar
FACEBOOK
BLUE SKY III
BLUE SKY 15 STATION
The Blues Factory
Candy Shop
Carousel Bar
Champion Beer Bar
CRAZY BAR BEER
FACEBOOK
DIAMOND SPORTS BAR
FACEBOOK
FANTASY BAR
FLB Bar
Frog Bar

Simon Bar Complex/Frog Bar in WS by Grunf
Birretta con vista sulla gigantesca fognatura della baia dove per fortuna c'è un po' di vento.Qui, senza contrattare, siamo a livelli standard con qualche gemma che però richiede un lavoro di recupero da archivista. Valori medi BF4h, LT2.5k, ogni mamasan fa una valutazione figologica personalizzata sulla base della presunta avvenenza.
HALO
Happy Bar Dao
HEART ROCK BAR
Hot Tuna Bar
KING
LINDA BEER BAR
FACEBOOK
LUCKY STAR
MJ'S BAR
NEW STAR BAR
P.72
Rajah Club Rooftop Bar & Lounge
FACEBOOK
RED SQUARE BAR
FACEBOOK
REGGAE ROCK AND SOUL BAR
FACEBOOK
Rolling Stone 2 Bar
ROLLING LIVE 6
Maxies Bar
Pattaya Beer Garden
Polo Entertainment
Secrets
SILVER STAR
FACEBOOK
Simon Beer Bar Complex
THE STONE HOUSE
FACEBOOK
GALLERY PICS
Teazers Bar
TORUS
UTOPIA
FACEBOOK
GALLERY PICS
WOODBALL*
FACEBOOK
GALLERY PICS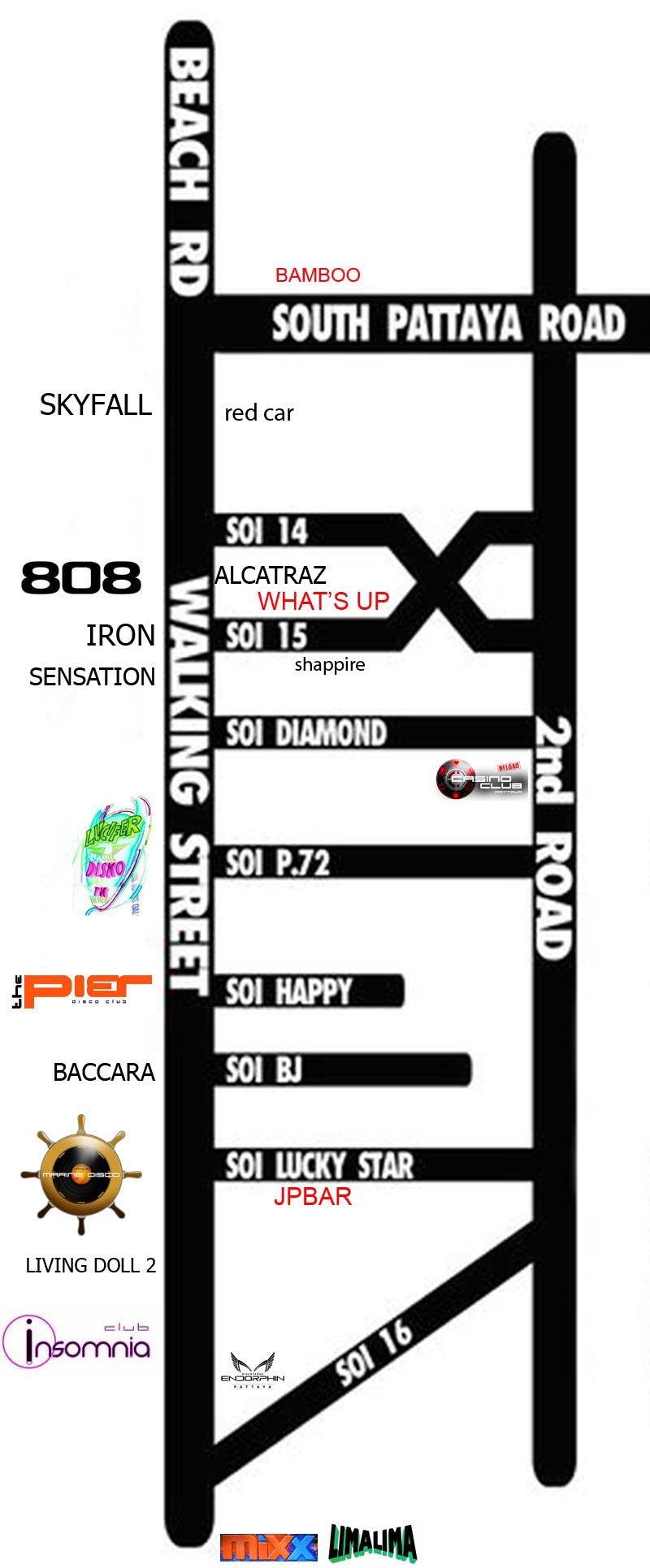 La maggiorparte delle discoteche e dei gogo bar di Pattaya si trovano in walking street.Consultate le guide
Walking Street
INSOMNIA IBAR
LUCIFER DISKO TK
MARINE DISCO
808
MIXX DISCOTEQUE
THE PIER
ENDORPHIN
BAMBOO
RED CAR
NASHAA (ex FEVER)
COCOON
RAAS
KAMA
JP REPUBLIC
PANDA CLUB
CAVALLI CLUB
LIMALIMA
FLEXX CLUB
CLUB ABYZZ
PLAY
RAAS
KAMA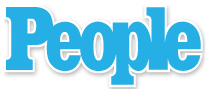 Photoshoot M Thapani Meemungtham
Ph Chub Nokkaew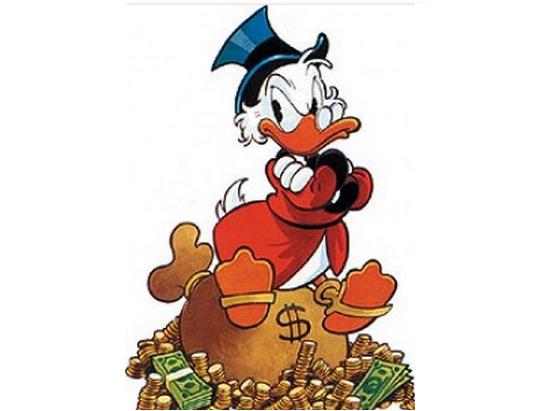 SOLDI
UFFICI CAMBI IN WALKING STREET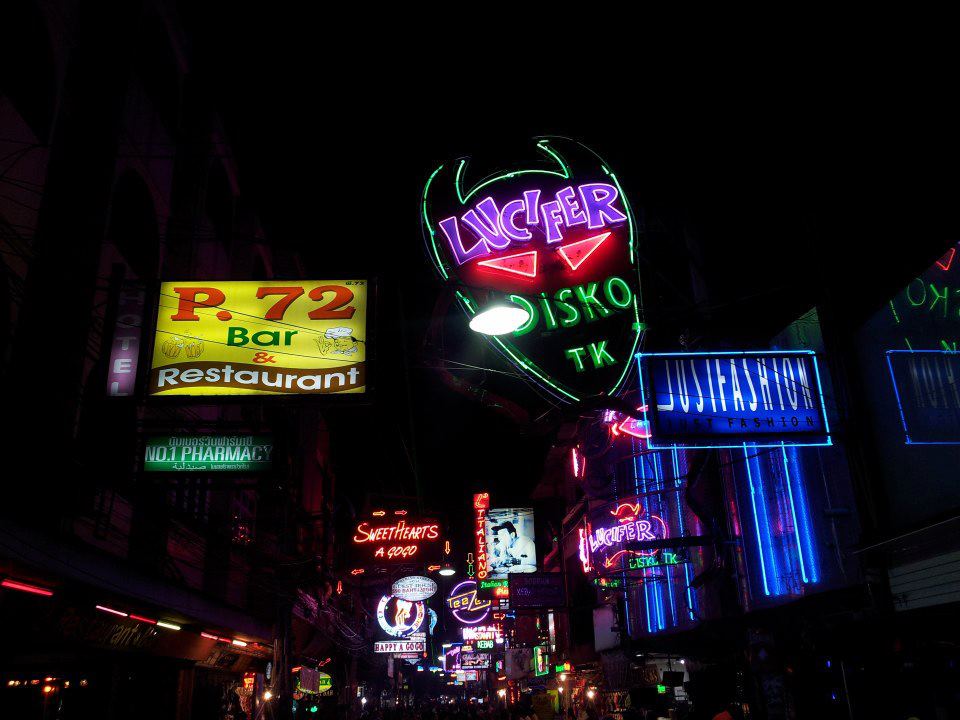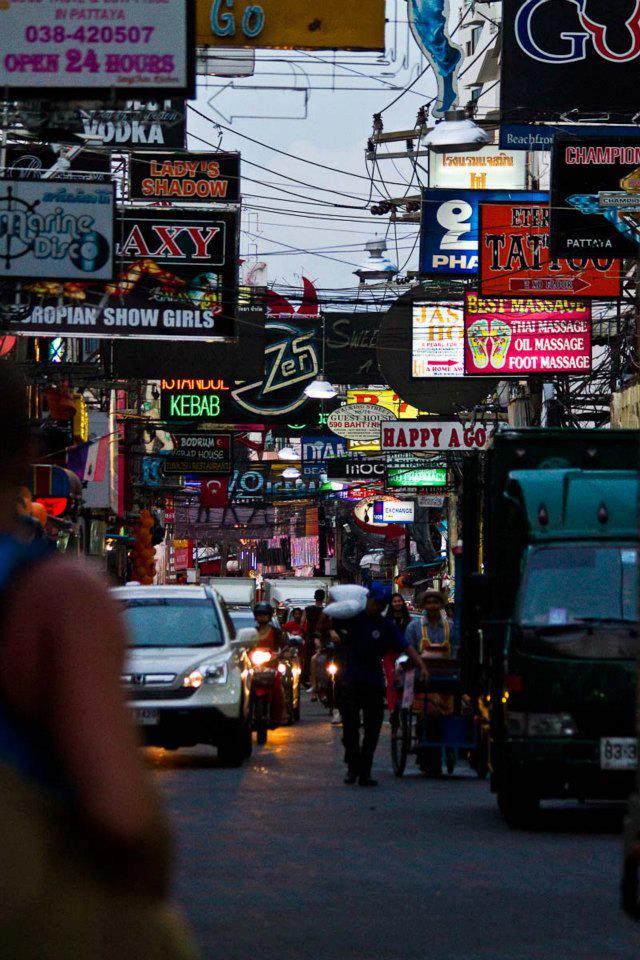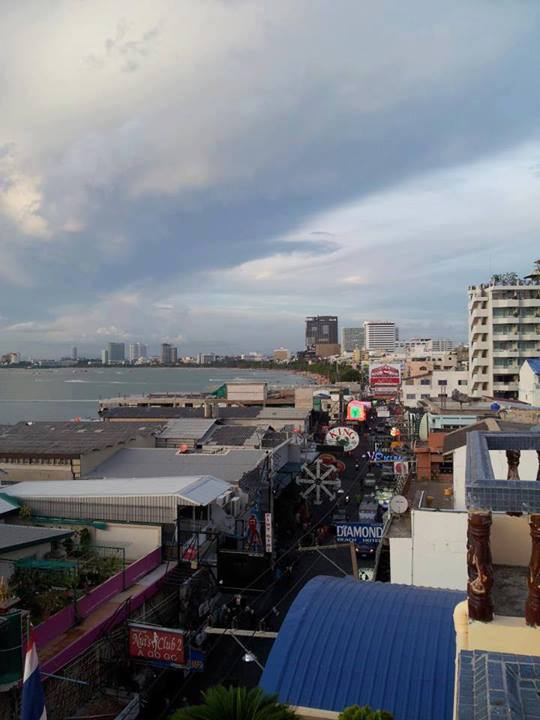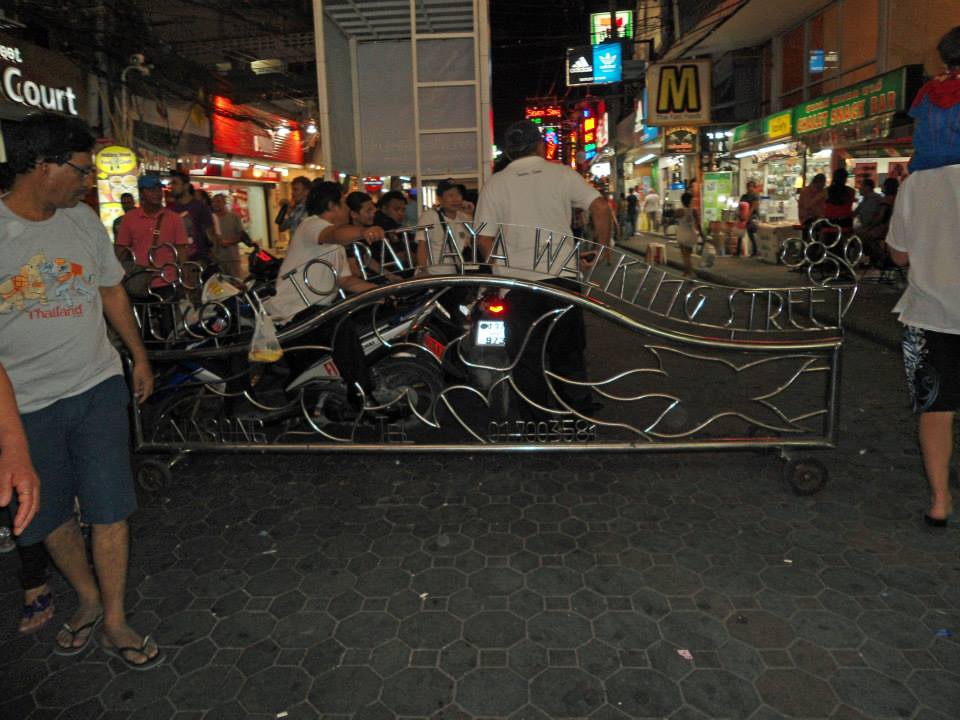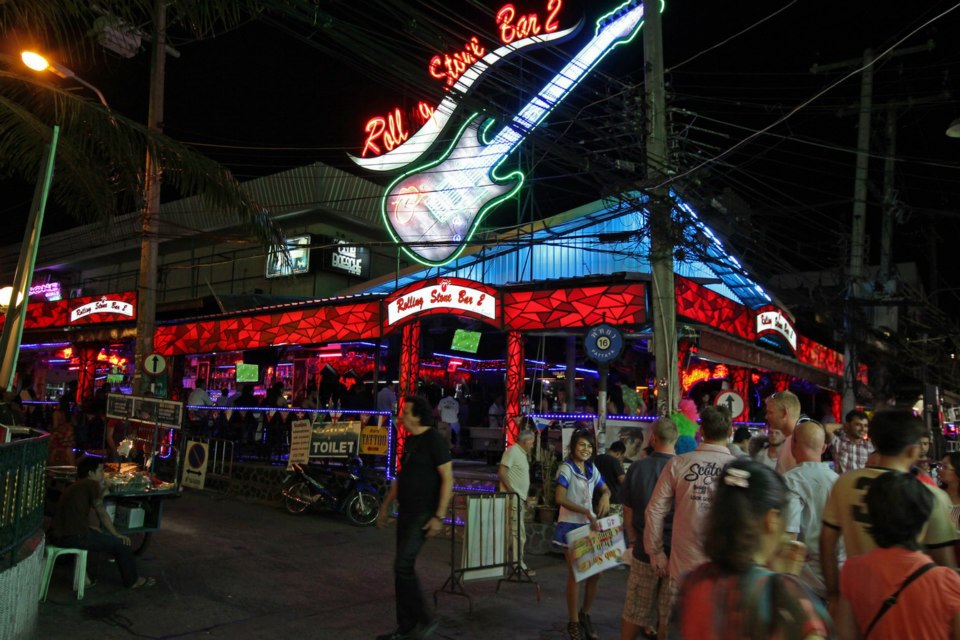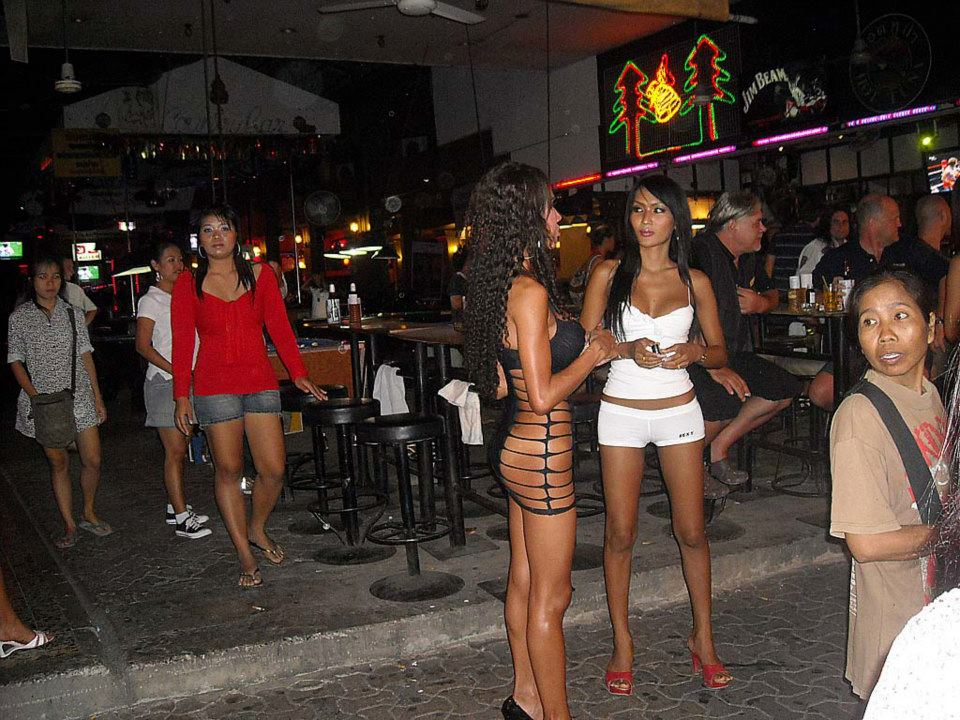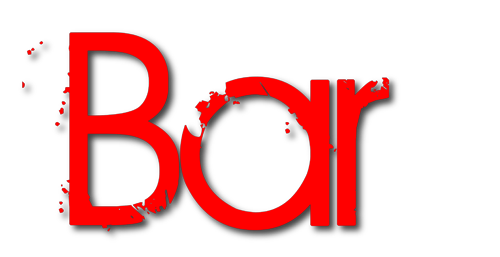 SABAY BAR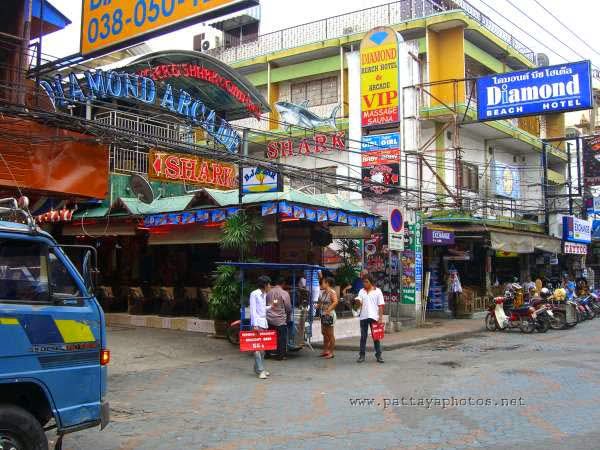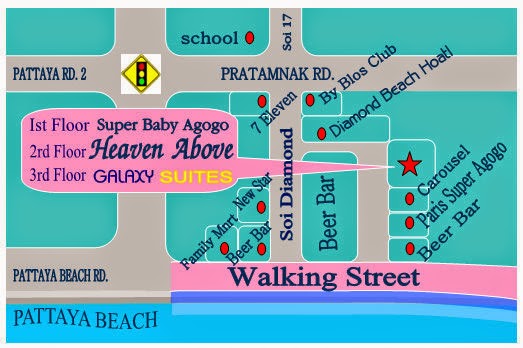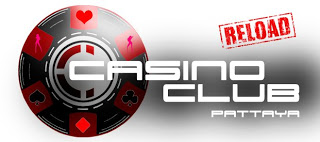 CASINO' CLUB
BODY MASSAGE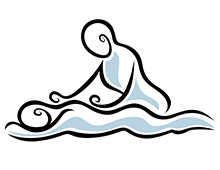 Diamond Massage, Soi Diamond (Walking Street)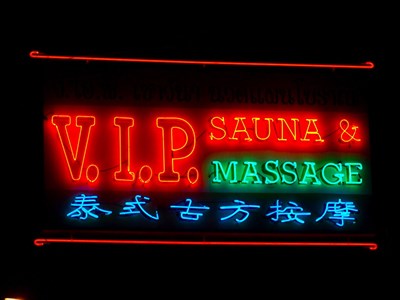 VIP Massage, Soi Diamond (Walking Street)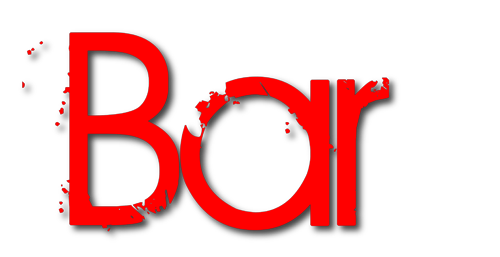 BJ3 Bar
Black Horse Bar
Carousel Beer Bar
The Crab Bar
Gold Star Bar
KATOEYS 'ARE' US
Soi Diamond
GALLERY PICS
FACEBOOK
LE PUB
FACEBOOK
GALLERY PICS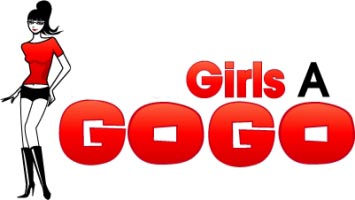 GO GO BARS IN SOI DIAMOND
SOI 15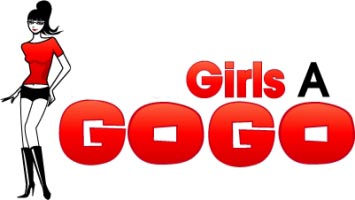 GO GO BARS IN SOI 15
GALLERY PICS
Fire in Marine Plaza 11mar18
SOI 16 - 17 - 18 YENSABAI
GALLERY PICS
SOI 16-17-18 YENSABAI sono traverse perpendicolari della 2nd ROAD,all' altezza della WALKING STREET,che conducono in direzione di 3rd ROAD e successivamente finiscono in THEPPRASIT ROAD.Trattasi di zone prevalentemente per arabi,trovate hotel,ristoranti,il Tukcom,massaggi,negozi,vari mercati prevalentemente alimentari,qualche bar
SOI 16-17-18 YENSABAI are perpendicular crosspieces of 2nd ROAD, at the height of the WALKING STREET, which lead in the direction of 3rd ROAD and then end up in THEPPRASIT ROAD.Trattasi of areas predominantly for Arabs, find hotels, restaurants, the Tukcom, massages, shops, various mainly food markets, some bars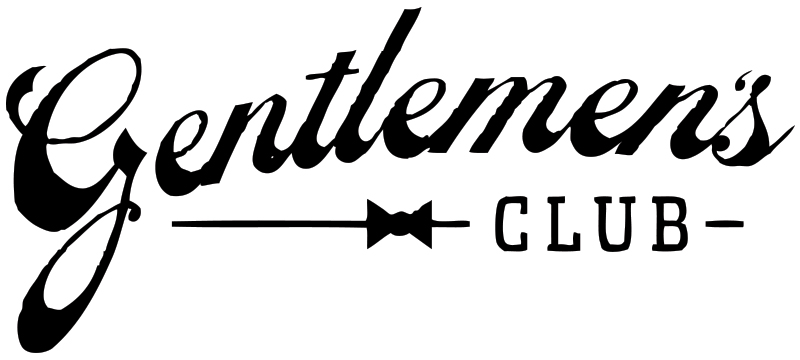 3WAYS
Soi Regional Land 3
GALLERY PICS
FACEBOOK
LASER DISCO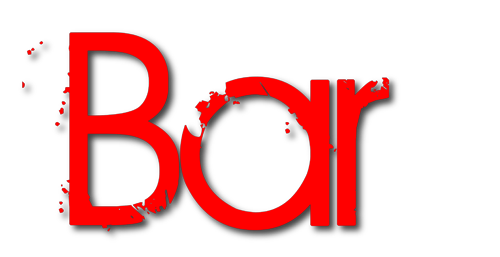 THE LION PUB
Soi 17
FACEBOOK

MEN
When is ... ?