SUKHUMVIT
DARKSIDE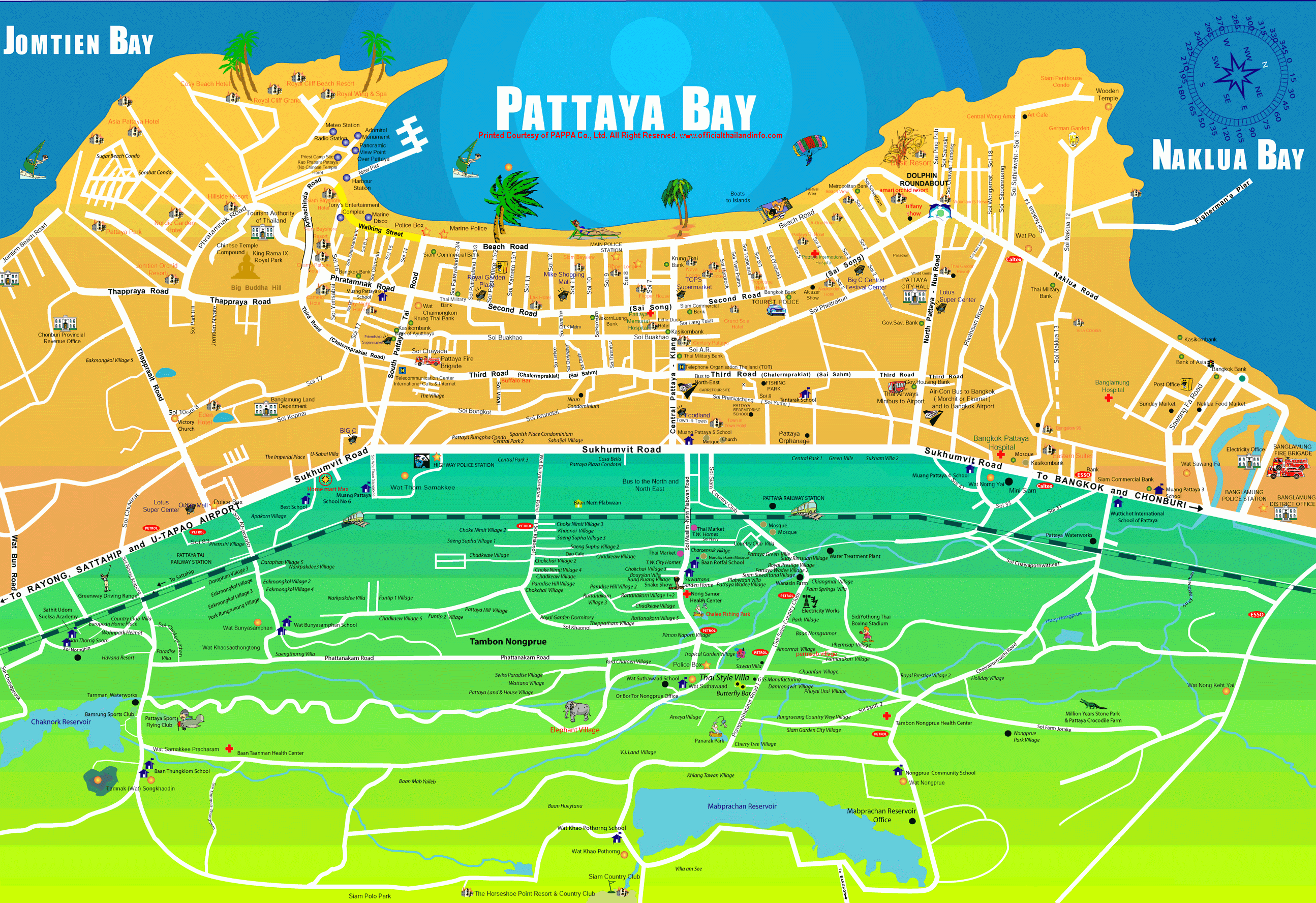 clicca per ingrandire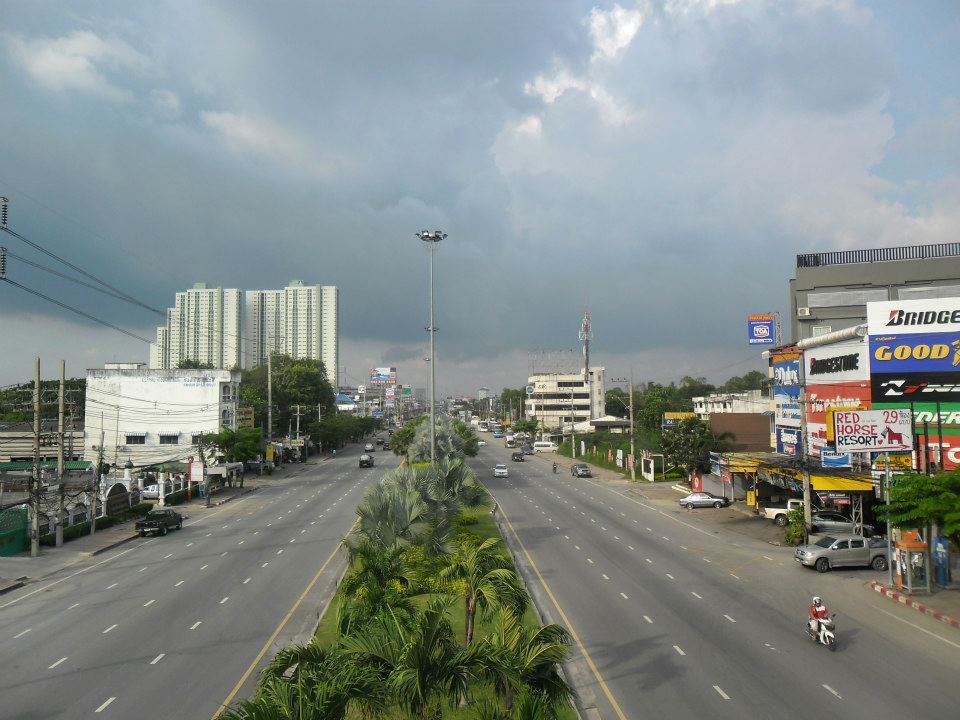 Arteria principale quasi autostradale con quattro corsie per senso di marcia che attraversa tutta la città proveniente da Bankog.Da essa si immettono tutte le strade che portano al mare.Dalla parte opposta c è la città di Pattaya più periferica detta DARKSIDE.Proseguendo conduce a Sattahip e a Rayong verso sud,verso nord a Chomburi.Molto pericolosa da percorrere in motorino,soprattutto se si deve fare inversione di marcia.Vi si trova praticamente qualsiasi cosa inerente al commercio ed all artigianato,numerose attrazioni ed impianti sportivi,templi buddhisti e non,quasi tutti i benzinai di Pattaya,etc etc. Parallela alla sukhumvit c è la ferrovia costeggiata da vie stradali di veloci scorrimento,consigliabili ai più esperti per spostarsi rapidamente.Qualora dobbiate raggiungere una destinazione nei pareggi della sukhumvit è bene individuarla per senso di marcia e fra quali vie perpendicolari si trovi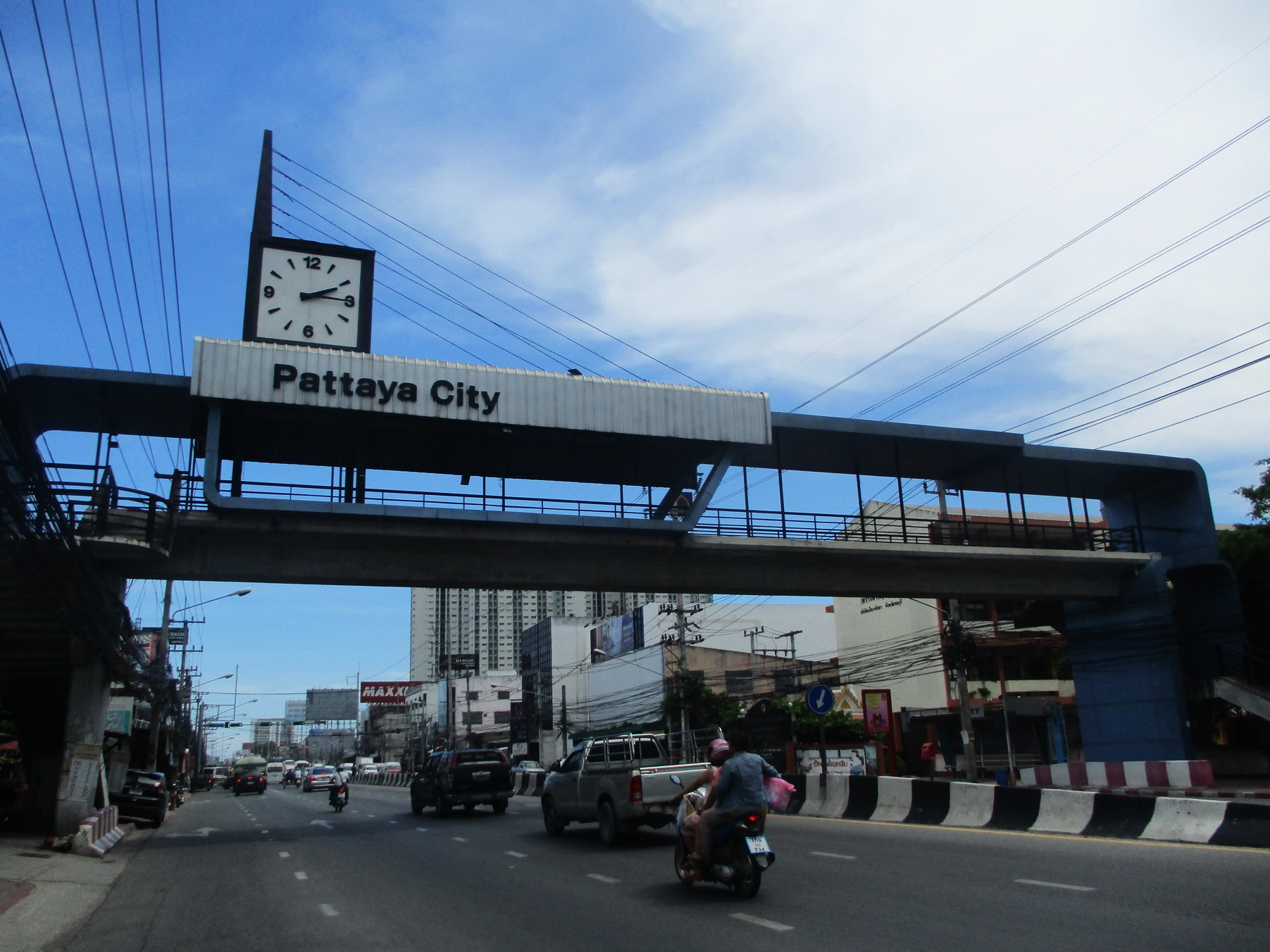 Main highway almost four-lane highway in direction of travel that crosses the whole city from Bangkok.Da it all the roads leading to the sea.On the opposite side is the more peripheral Pattaya city called DARK SIDE.Continuing it leads to Sattahip and to Rayong to the south, to the north to Chomburi.Very dangerous to ride on a motorbike, especially if you have to make a turnaround.There is almost anything inherent in trade and crafts, many attractions and sports facilities, temples Buddhists and not, almost all the petrol stations of Pattaya, etc etc. Parallel to the sukhumvit there is the railway lined with fast-flowing roads, advisable to the most expert to move quickly. If you need to reach a destination in the sukhumvit draws, it is good to identify it in a sense of direction and between which perpendicular routes you will find
SUKHUMVIT Road from Naklua to Siracha
SUKHUMVIT Road from Sattahip to Jomtien
SUKHUMVIT Road from Jomtien to Sattahip
STAZIONI DI SERVIZIO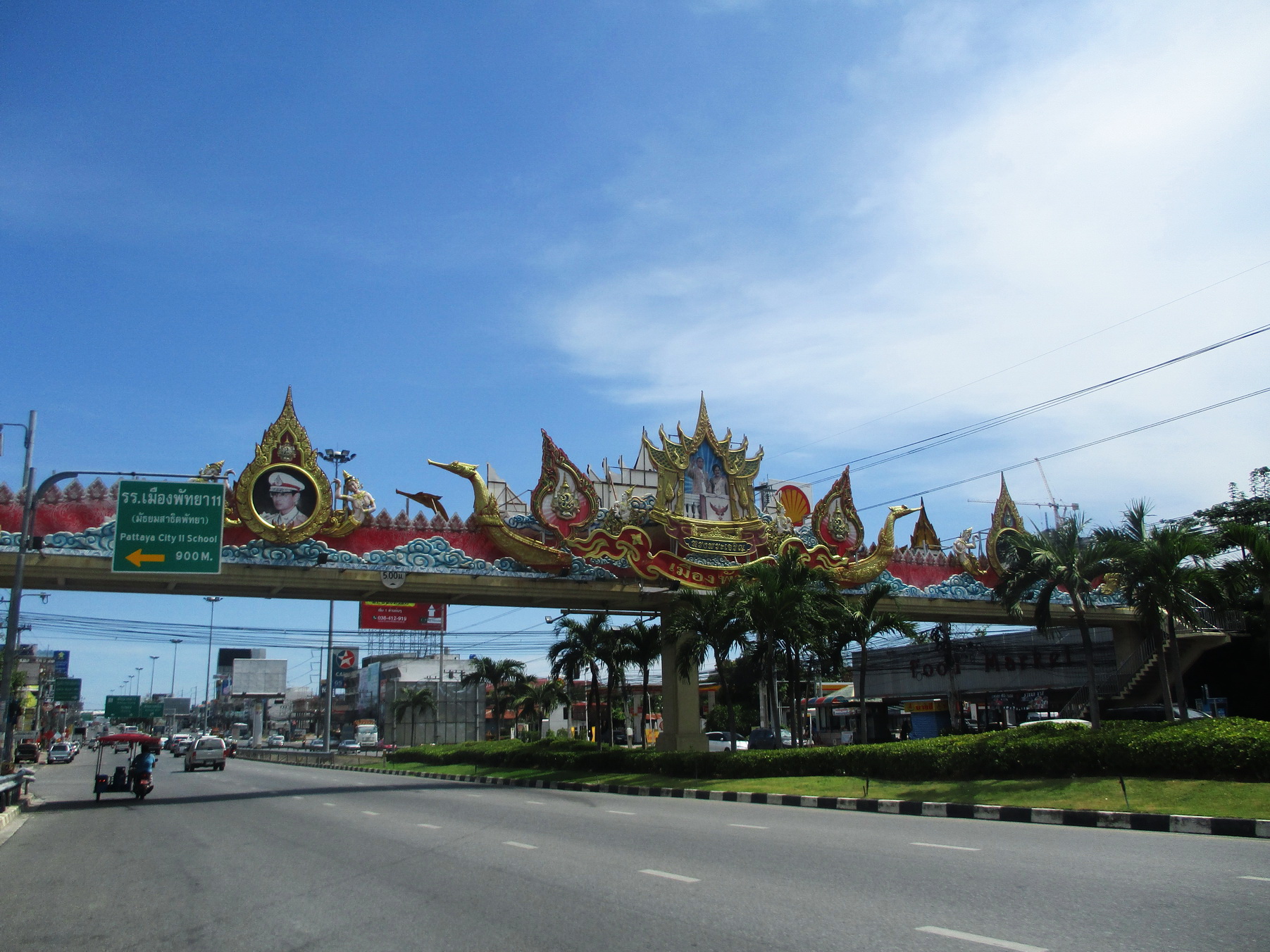 GALLERY PICS II parte
GALLERY PICS
SUKHUMVIT New Tunnel Dec16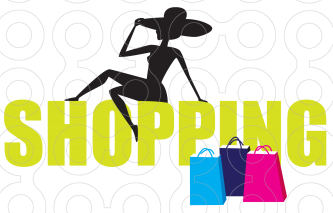 SHOPPING
CENTRI COMMERCIALI
Big C Jumbo + Baan&Beyond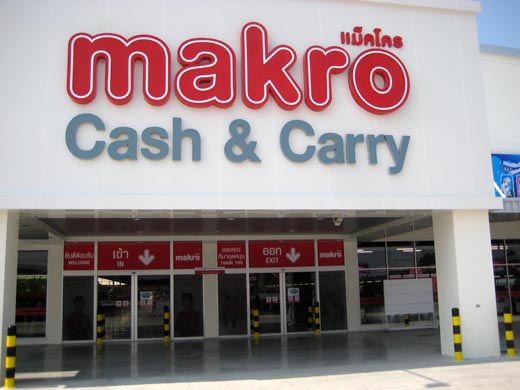 Makro Sukhunvit
Index Living Mall - Pattaya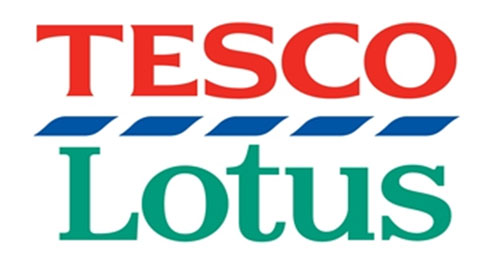 Tesco Lotus
SUKHUMVIT - corner THEPPRASIT ROAD
King Power Pattaya
SUKHUMVIT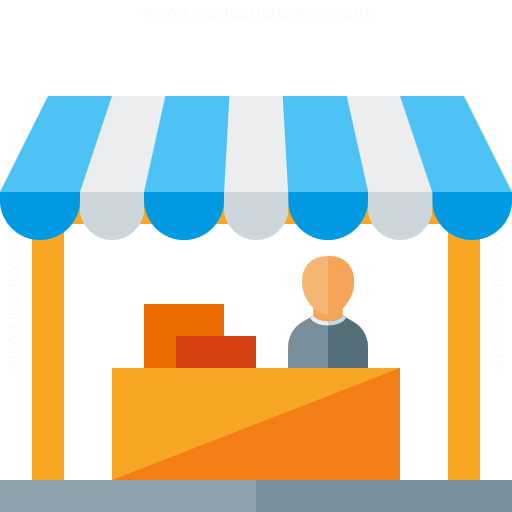 MERCATI
FLOATING MARKET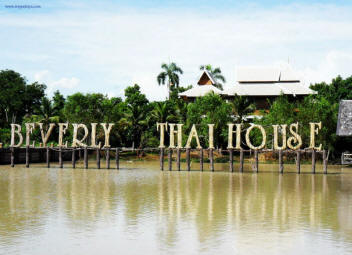 FACEBOOK
PHOTO GALLERY
OSPEDALI
BANGKOK-PATTAYA HOSPITAL
301, Moo. 6, Sukhumvit Road, Km 143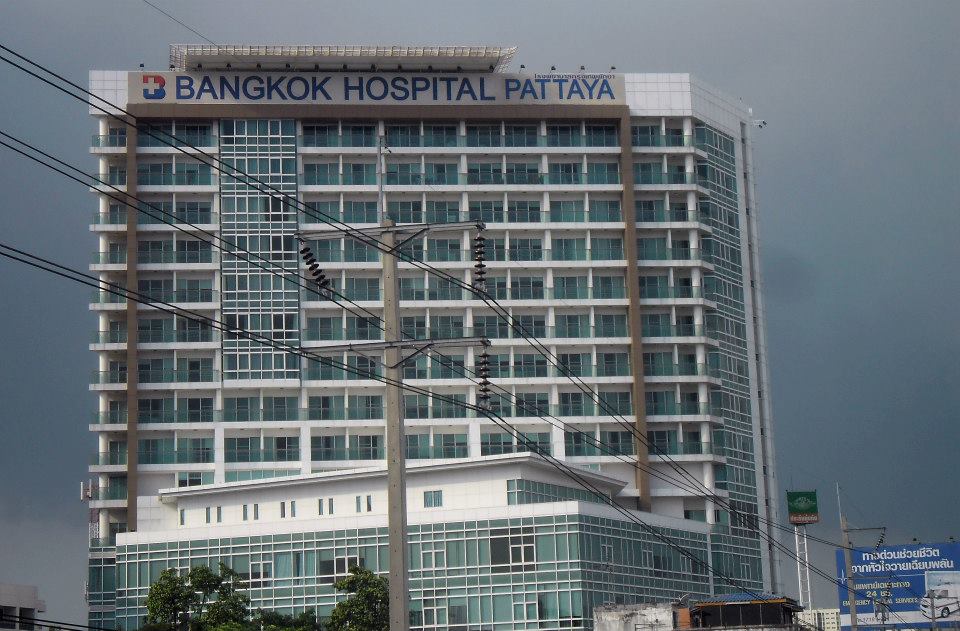 Phone1: 0-3825-9911
Phone2: 0-3842-7751/5
Emergency:0-3825-9999
EVENTI

14th Vespidae 30march19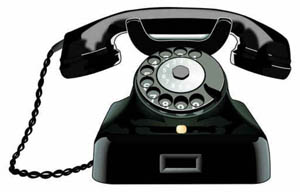 INDIRIZZI UTILI
Polizia Stradale
44/35, Moo. 4 km. 107-108 SUKHUMVIT
Phone1: 0-3839-2001
Phone2: 0-3842-5440
1169

ATTRAZIONI
TIGER PARK
FACEBOOK
SUKHAWADEE HOUSE
PHOTO GALLERY
FACEBOOK
Fire at Sukawadee 1jul2020
387 Moo 6, Sukhumvit Rd, Pattaya City - opposite Bangkok Hospital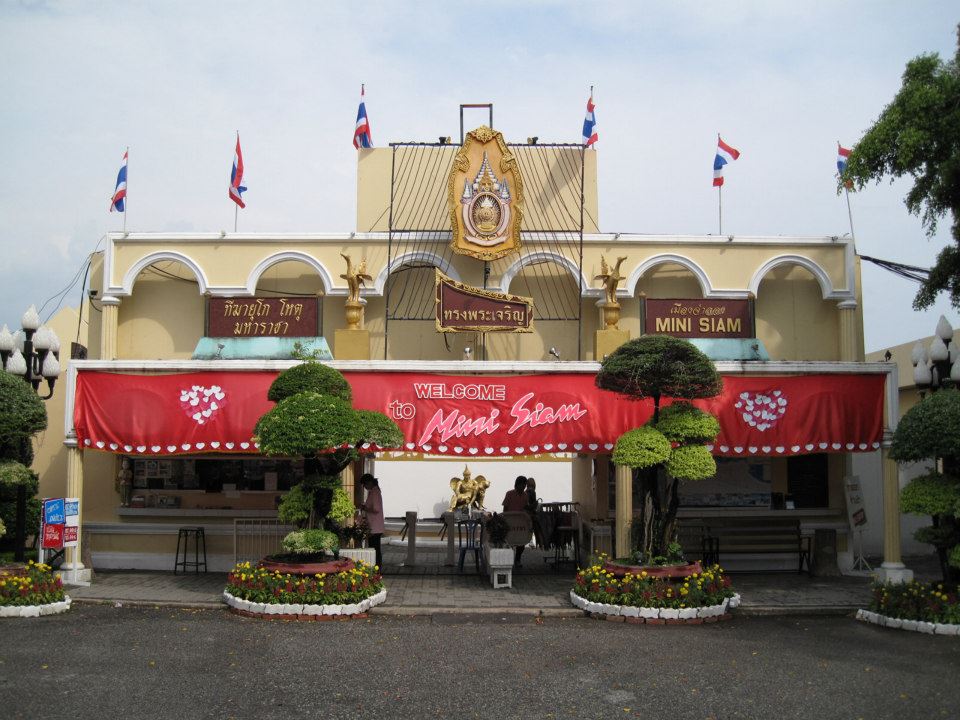 minisiam
I monumenti thailandesi e mondiali in miniatura
FOTO
UNDERWATER WORLD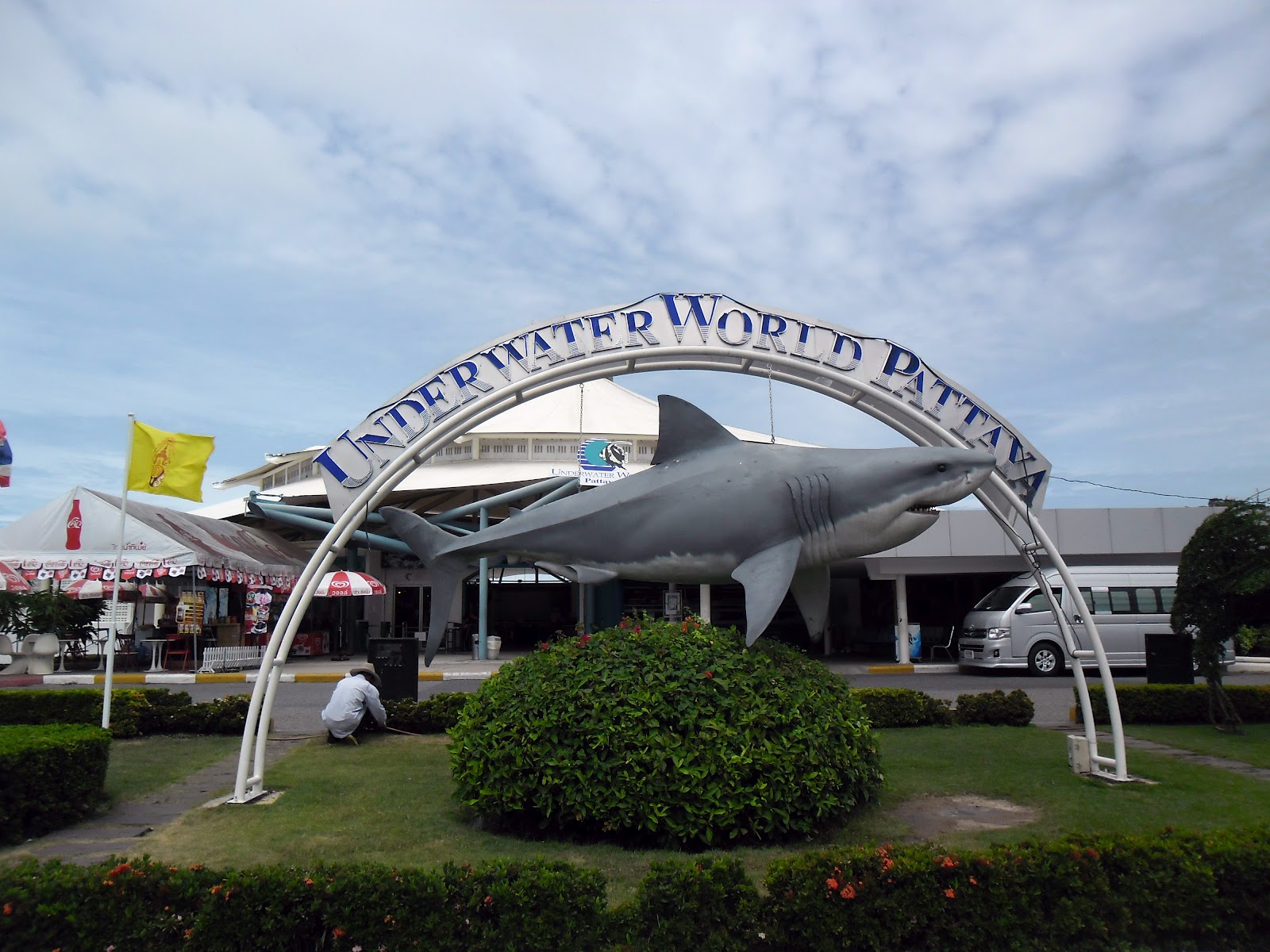 341 Moo 3, Nongkham, Sriracha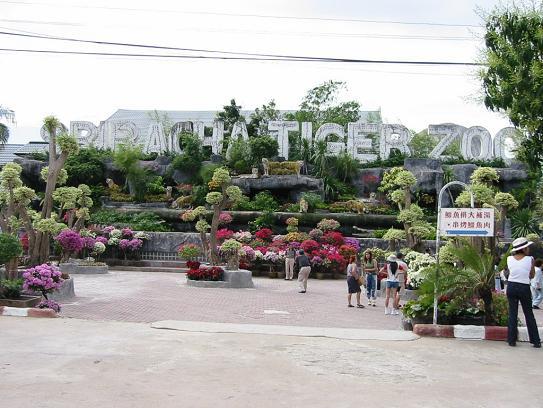 tigerzoo
FACEBOOK
PHOTO GALLERY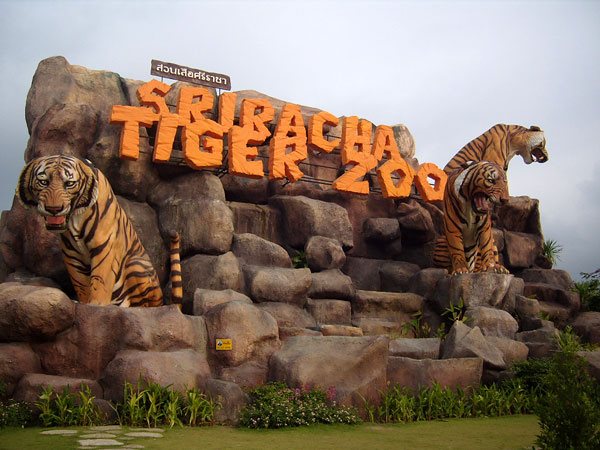 BODY MASSAGE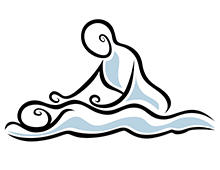 Heavens Entertainment
Sukhumvit Road/Pattaya Klang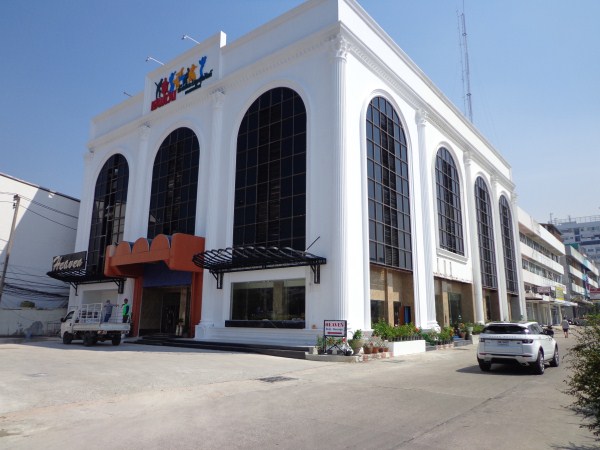 TRASPORTI

BUS TERMINAL
Phetprasert Tour (Sukhumvit Road)
Petchabun, Lom Sak, Puh Ruea.
Non Khai Bus Terminal (Sukhumvit Road)
Udon Thani, Nong Khai.
NCA Bus Terminal (Sukhumvit Road)
Ubon Ratchathani, Si Sa Khet, Chiang Mai, Buri Ram, Mae Sai, Phitsanulok.
Nakhongchai Bus Terminal (Sukhumvit Road)
Chaiyaphum, Dan Khun Thod, Muang Loei, Chachoengsao

SCI NAUTICO
Pattaya Lake Land Cable Ski
90/1
SUKHUMVIT Rd. Na Kluea
GALLERY PICS
Super Karts Racing Pattaya
SUKHUMVIT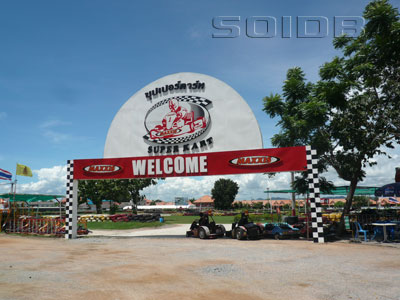 Pattaya Boxing World
SUKHUMVIT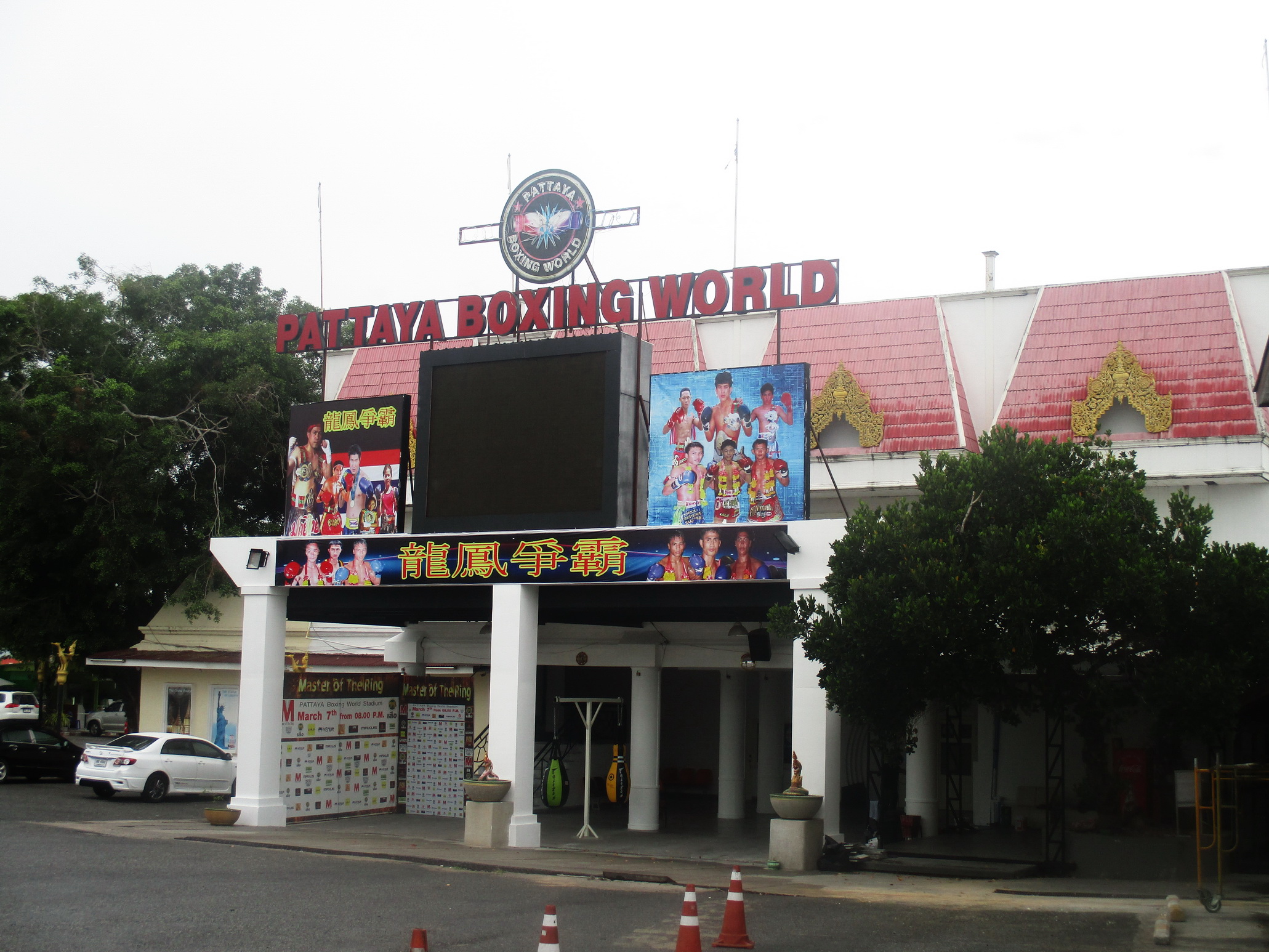 FACEBOOK
MAX Muay Thai Stadium Pattaya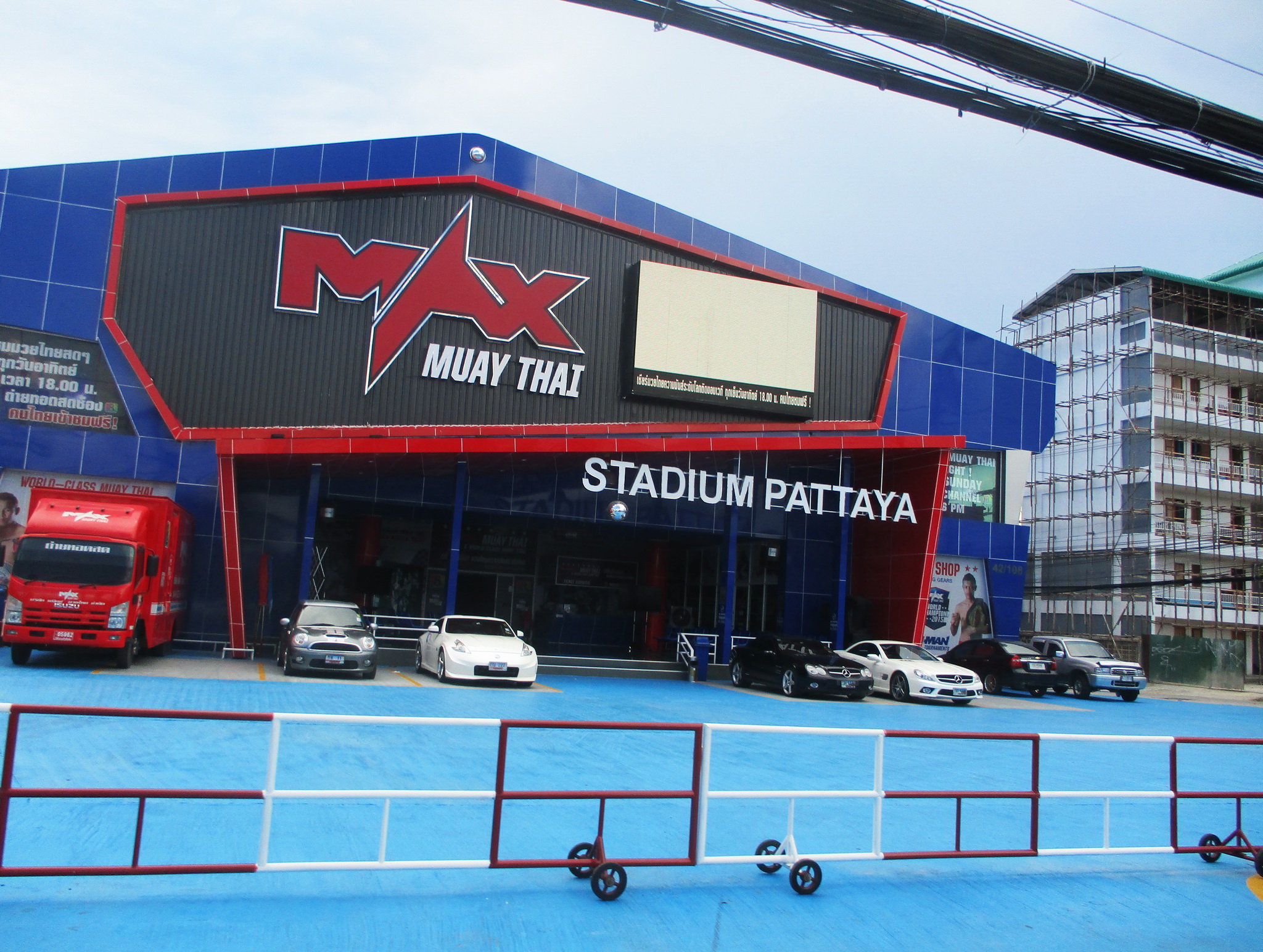 maxmuaythaipage
maxmuaythai
TEATRI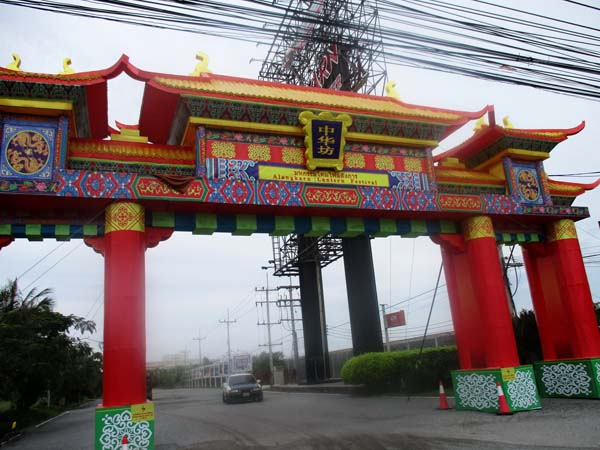 MONUMENTI RELIGIOSI
St. Nikolaus Catholic Church
10/98 M9 Sukhumvit Rd
FACEBOOK
GALLERIA FOTOGRAFICA
Wat Bunyakan
GALLERIA FOTOGRAFICA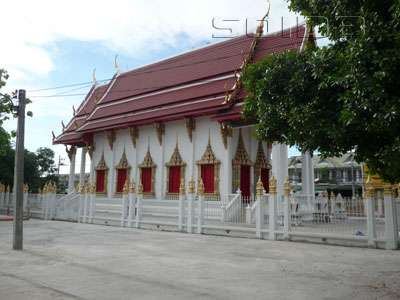 Wat Phutthi Wararam วัดกระทิงราย
GALLERIA FOTOGRAFICA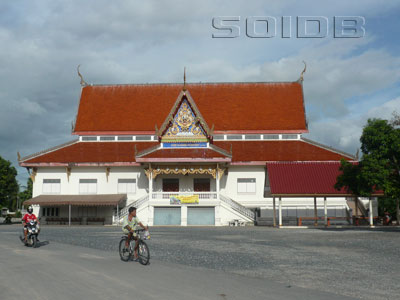 Wat Nong Yai
wat-nong-ket-yai
GALLERIA FOTOGRAFICA
Wat Sutthawat
wat-sutthawat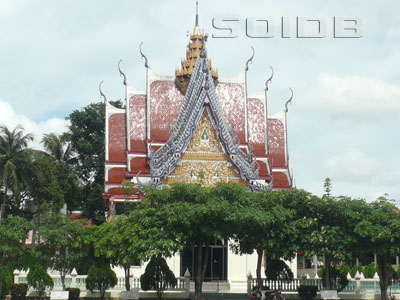 Wat Nong Ket Yai
wat-nong-ket-yai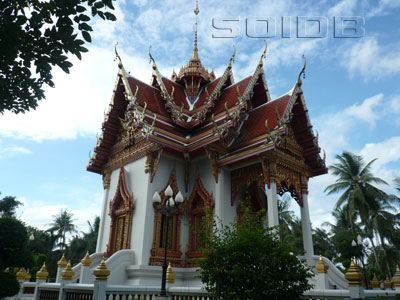 Wat Chong Lom
wat-chong-lom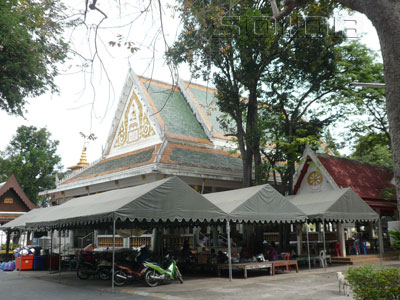 Wat Tham Samakkhi
wat-tham-samakkhi
Wat Ampharam
Ban Amphoe, Sukhumvit Rd, Sattahip
wat-ampharam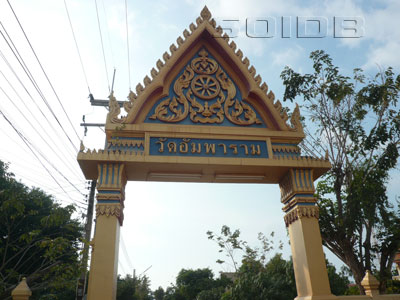 Wat Yansangwararam
wat-yansangwararam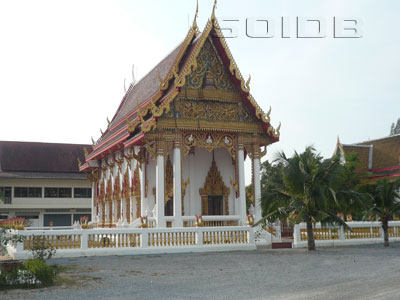 Wat Samakkhi Pracharam
wat-samakkhi-pracharam
Wat Prachum Khongkha
wat-prachum-khongkha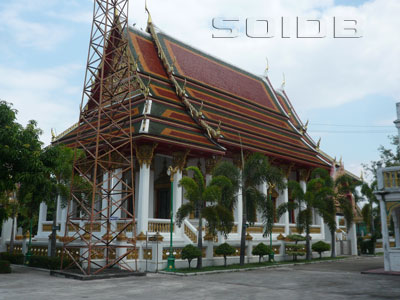 STRADE CHE CONFLUISCONO NELLA SUKHUMVIT
PATTAYA NUA - NORD
NAKLUA
SOI BONKOT - SOI ARUNOTHAI
SOI PANIADCHANG
PATTAYA KLANG - CENTRO
PATTAYA TAI - SUD
THEPPRASIT ROAD
JOMTIEN BEACH

ATTRAZIONI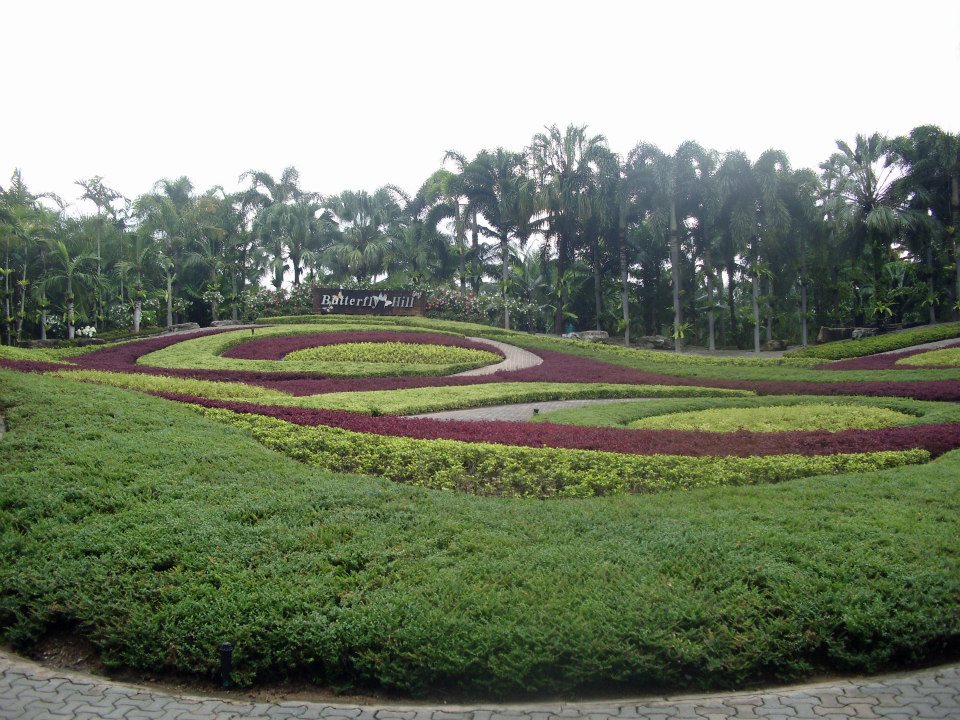 NONG NOOCH
(Tropical Garden)
34/1 Moo 7 Na Jomtien
FOTO Nong Nooch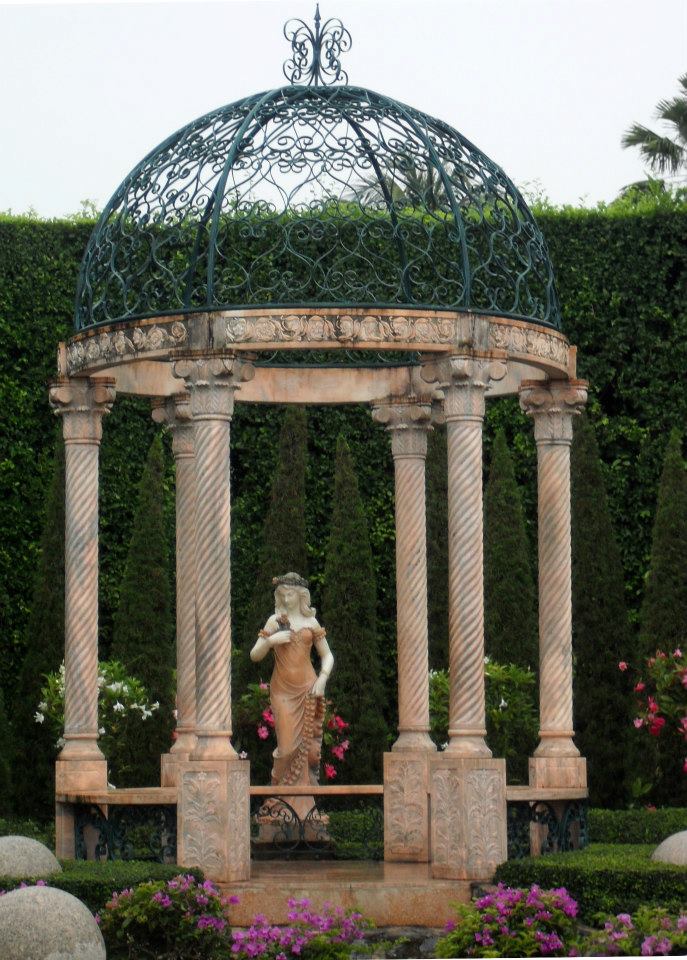 Il giardino tropicale "Nong Nooch" si trova 15 chilometri ad est di Pattaya. È un enorme parco pieno di giardini ben curati con orchidee, animali addestrati e villaggi Thai ricostruiti dove si svolgono degli spettacoli.E' considerato il giardino più grande giardino botanico nel sud-est asiatico.Costituisce anche un importante laboratorio per la formazione, conservazione e ricerca della flora tropicale,soprattutto orchidee e palme.Inoltre potrete assistere a spettacoli in costume con rievocazioni di avvenimenti storici, i re del passato,le battaglie e la Muay Thai.All esterno troverete lo spettacolo degli elefanti ammaestrati.E' possibile anche visitare il parco in groppa ad essi.Molto indicato per i bambini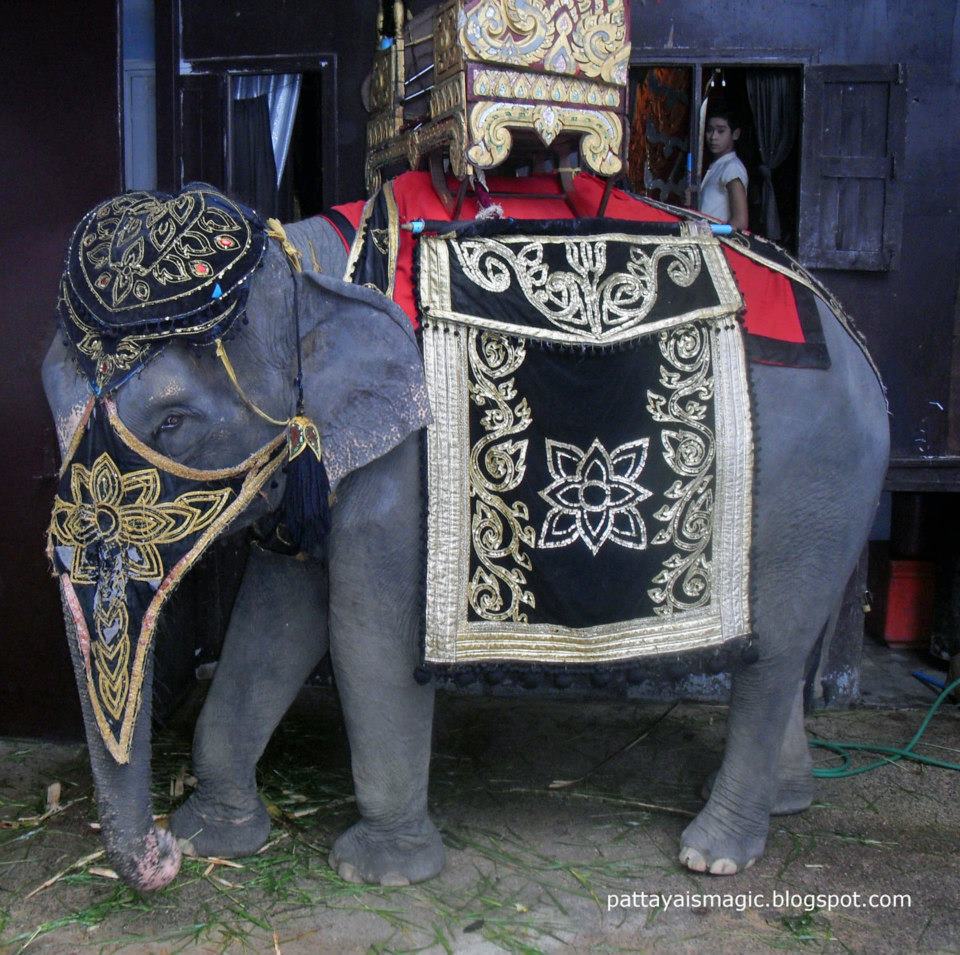 nongnoochgardenpattaya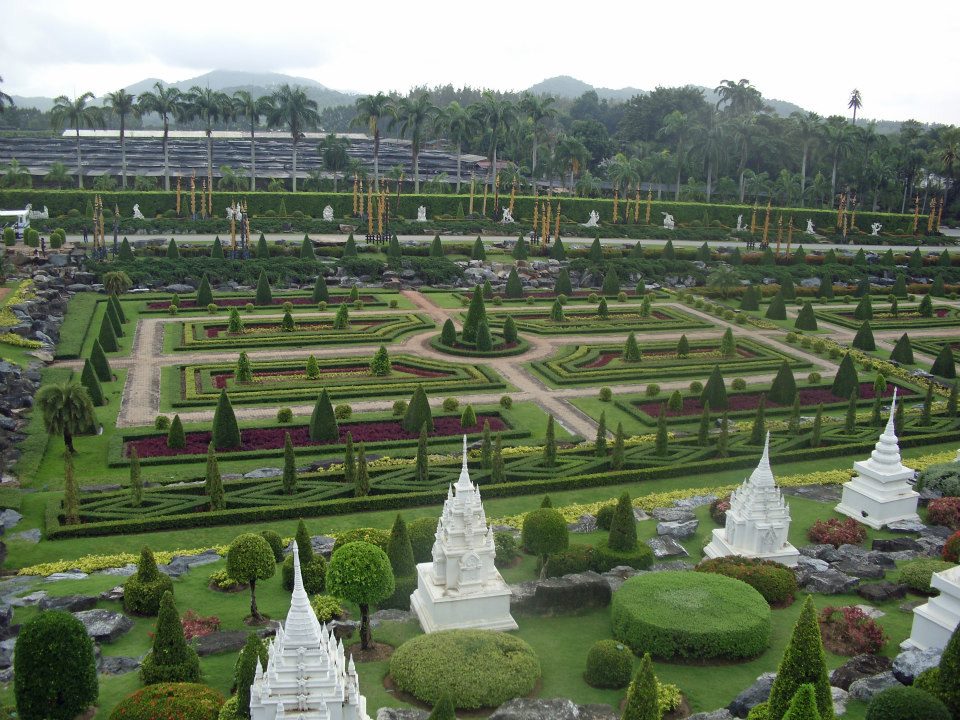 The tropical garden "Nong Nooch" is located 15 kilometers east of Pattaya. It is a huge park full of well-tended gardens with orchids, trained animals and reconstructed Thai villages where performances are held. It is considered the largest botanical garden in Southeast Asia. It also constitutes an important laboratory for training, conservation and research of the tropical flora, especially orchids and palms.In addition you can watch performances in costume with reenactments of historical events, the kings of the past, battles and Muay Thai.All outside you will find the spectacle of the elephants trained.You can also visit the park on their back.Very suitable for children
888 Moo 8 Najomtien Sattahip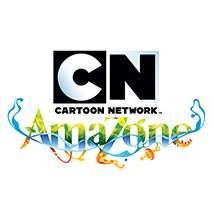 Parco acquatico e non di situato lungo la sukhumvit in direzione Sattahip
FACEBOOK
cartoonnetworkamazone
GALLERY PICS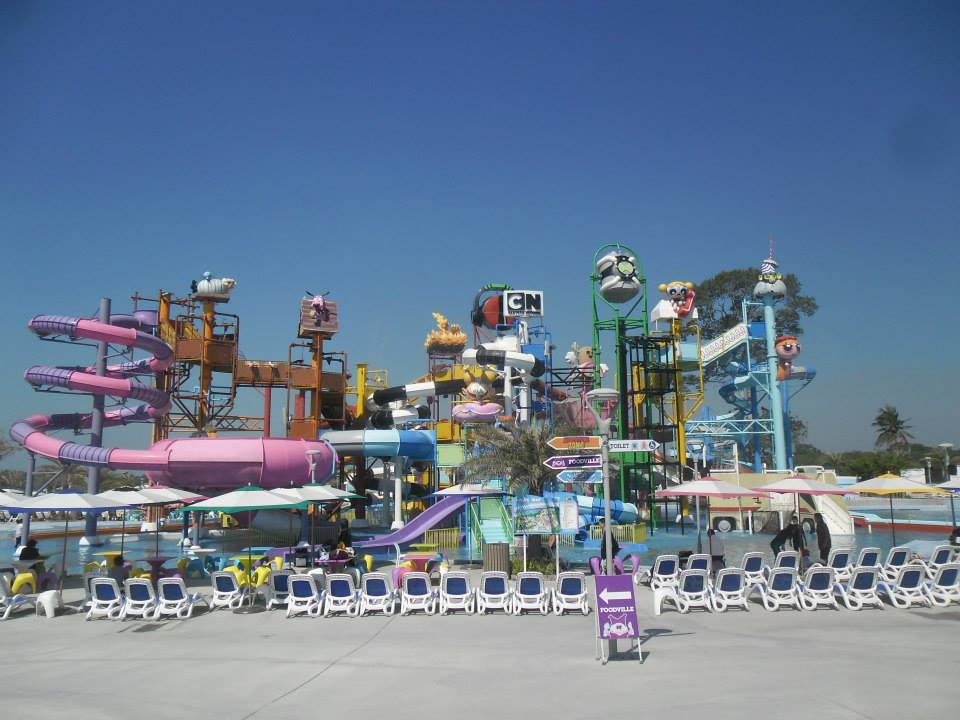 THE LEGEND SIAM
NAJOMTIEN
FACEBOOK
WEBSITE
PHOTOGALLERY
LOVE ART PARK
129/5-7 M.8 T.Huaiyai Ban Na Jomtien
FACEBOOK
loveartpark.com
PHOTOGALLERY
Sukhumvit Road Na Jomtien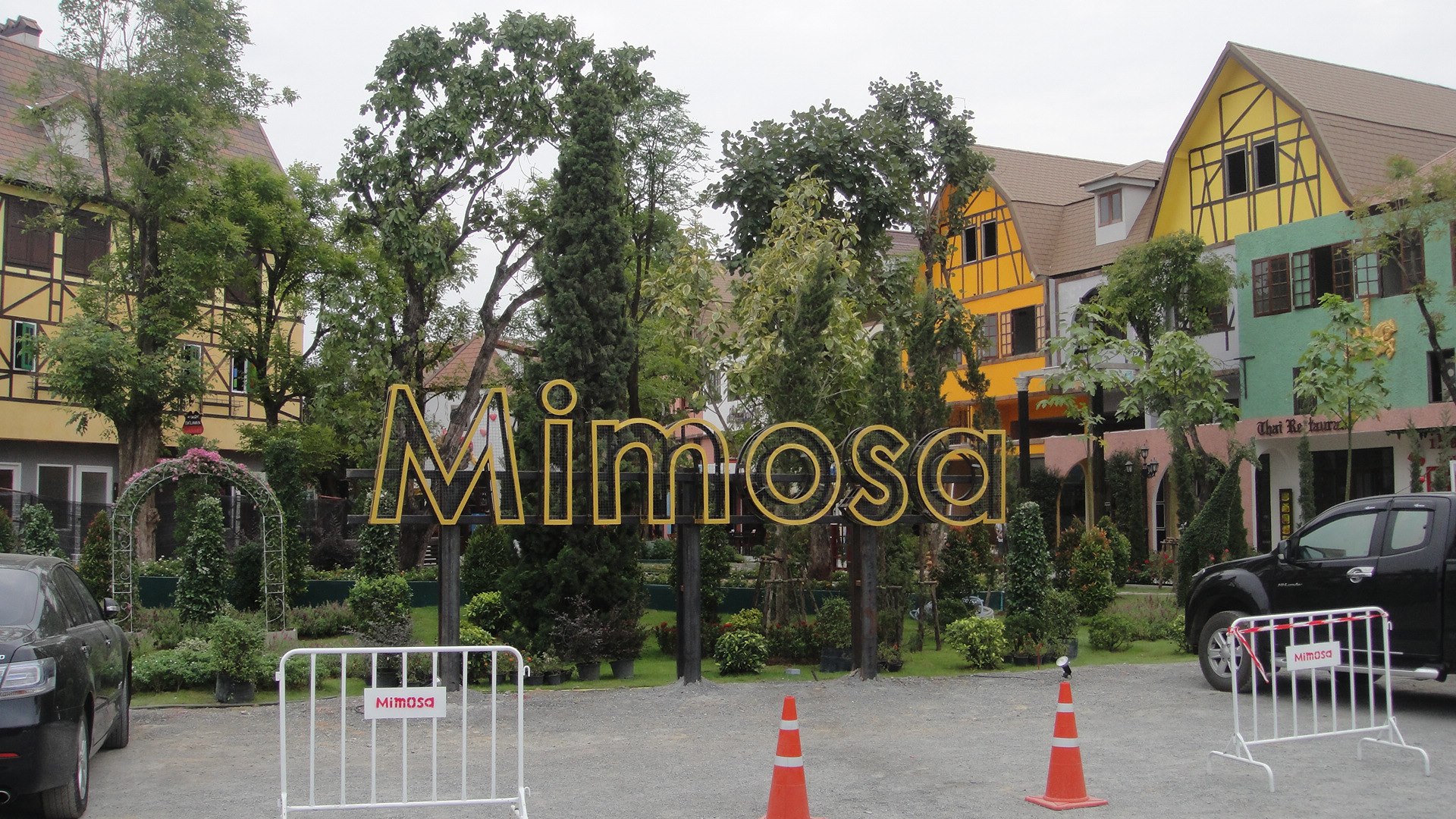 FACEBOOK
mimosa
PHOTO GALLERY
AMBASSADOR CITY
FACEBOOK
Sky Vibe Rooftop Bar
FACEBOOK
C
offee War
FACEBOOK
OCEAN MARINA YACHT CLUB
FACEBOOK
WONDER BEACH
FACEBOOK
GOOD OLD SEA
FACEBOOK

EVENTI
Ocean Marina Pattaya Boat Show
21/24nov19
29nov/2dec18
OCEAN MARINA YACHT CLUB
FACEBOOK
tr>
Top of the Gulf Regatta 2019
30apr/5may19
OCEAN MARINA YACHT CLUB
MONUMENTI RELIGIOSI
Wat Khao Bamphenbun
Wat Na jomtien
BANGSARAY
PICS OF BANGSARAY
CITYHALL
Wat Samakkhi Banphot
Wat BangSaray (วัดบางเสร่คงคาราม)
ATTRAZIONI

Sai Kaew Beach
GALLERY PICS
NA CHOM THIAN
NA CHOM THIAN PICS
MONUMENTI RELIGIOSI
Wat Yansangwararam Woramahawihan
PICS
Some 20 kilometers South of Pattaya lies the enormous Wat Yansangwararam temple complex. Set in a huge area of around 145 acres, the complex houses several buildings of very different architectural styles, as well as well kept gardens and a large lake, that make the complex a nice and peaceful place to relax.When you enter the Temple complex, the first building you will see is the Viharn Sien, a Chinese temple and museum with a magnificent collection of Chinese artifacts and antiques, one of its kind in Thailand.The main temple building of Wat Yansangwararam or Wat Yan for short, is known for its modern design and is built in a very different style than most Thai temples. A pavilion called mondop or mandapa contains a replica of a footprint of the Buddha. Inside a large white chedi (a Buddhist stupa) a number of relics from the Buddha and his followers are kept.
A number of buildings in different architectural styles, such as Indian, Japanese, Chinese, Lanna Thai and Swiss can be seen in the Wat Yan complex. Besides temples, there are a number of monuments, including one of King Prajadhipok.The Wat Yansangwararam temple was constructed in 1976 to honor the Supreme Patriarch Somdej Phra Yanasangworn, who was then the head of the Thai Monastic Order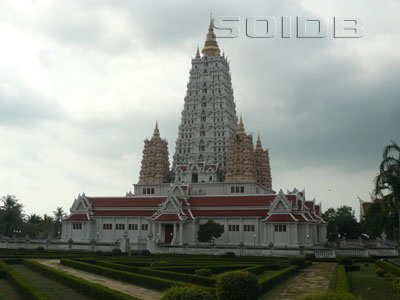 Circa 20 chilometri a sud di Pattaya si trova l'enorme complesso del tempio di Wat Yansangwararam. Situato in una vasta area di circa 145 ettari, il complesso ospita diversi edifici di stili architettonici molto diversi, così come giardini ben tenuti e un grande lago, che rendono il complesso un luogo piacevole e tranquillo per rilassarsi.Quando entri nel complesso del Tempio, il primo edificio che vedrai è Viharn Sien, un tempio e museo cinese con una magnifica collezione di manufatti cinesi e oggetti d'antiquariato, unici nel suo genere in Thailandia.
L'edificio principale del tempio di Wat Yansangwararam o Wat Yan in breve, è noto per il suo design moderno ed è costruito in uno stile molto diverso rispetto alla maggior parte dei templi thailandesi. Un padiglione chiamato mondop o mandapa contiene una replica di un'impronta del Buddha. All'interno di un grande chedi bianco (uno stupa buddista) vengono conservate numerose reliquie del Buddha e dei suoi seguaci.
Un certo numero di edifici in diversi stili architettonici, come indiani, giapponesi, cinesi, Lanna Thai e svizzeri possono essere visti nel complesso di Wat Yan. Oltre ai templi, ci sono un certo numero di monumenti, tra cui uno del re Prajadhipok.Il tempio Wat Yansangwararam fu costruito nel 1976 per onorare il sommo Patriarca Somdej Phra Yanasangworn, che era allora il capo dell'ordine monastico thailandese
Viharn Sien
PICS
The Viharn Sien is a beautiful Chinese temple South of Pattaya now in use as a museum. The museum houses a unique collection, which is believed to be one of a kind outside of China.It is made up of a three story central building and a number of pavilion halls. The Viharn Sien is built in elegant Chinese style, but the real attraction lies inside the building to see some priceless and rare Chinese artifacts and antiques.The Viharn Sien is also called Viharnra Sien, which means House of the Gods, and was built in 1987 for the current King of Thailand's 60th birthday, King Bhumibol Adulyadej or Rama IX of the Chakri dynasty.Before entering the building you can see a number of Chinese mythological figures and two enormous stone Peking lions. Inside the museum there is a collection of fine Chinese pottery from several dynasties, one of them the Shang dynasty, making this pottery at least 3,000 years old. Also on display are the statues of 18 Shaolin monks, all displaying a martial art form for which the 15 centuries old Shaolin Monastery in China is famous.Inside the central building are the hand made terracotta figures of 8 arhats, who are the followers of the Buddha that have reached a high stage of Enlightenment. A great number of precious antiques, paintings, statues and artwork are displayed here, some of which were a gift from the Chinese government.One section of the Viharn Sien is dedicated to Thai art and history. Here you can see a number of paintings showing the history of some of Thailand's great Kings, such as King Chulalongkorn (Rama V) and King Taksin, under whose rule Siam was freed from Burmese occupation.
Il Viharn Sien è un bellissimo tempio cinese a sud di Pattaya ora in uso come museo. Il museo ospita una collezione unica, che si crede sia unica nel suo genere al di fuori della Cina.È composto da un edificio centrale a tre piani e un numero di padiglioni. Il Viharn Sien è costruito in elegante stile cinese, ma la vera attrazione si trova all'interno dell'edificio per vedere alcuni inestimabili e rari manufatti cinesi e oggetti d'antiquariato.Il Viharn Sien è anche chiamato Viharnra Sien, che significa House of the Gods, ed è stato costruito nel 1987 per l'attuale re del 60 ° http://monellipattaya.blogspot.com/2018/06/najomtien.htmlanno della Tailandia, il re Bhumibol Adulyadej o Rama IX della dinastia Chakri.Prima di entrare nell'edificio è possibile vedere una serie di figure mitologiche cinesi e due enormi leoni di Pechino in pietra. All'interno del museo vi è una collezione di pregiate ceramiche cinesi provenienti da diverse dinastie, una delle quali la dinastia Shang, rendendo questa ceramica di almeno 3000 anni. Sono esposte anche le statue di 18 monaci Shaolin, tutte raffiguranti una forma di arte marziale per la quale è famoso il monastero di Shaolin, risalente a 15 secoli fa.All'interno dell'edificio centrale ci sono le figure in terracotta fatte a mano di 8 arhat, che sono i seguaci del Buddha che hanno raggiunto un alto livello di illuminazione. Qui sono esposti un gran numero di preziosi oggetti d'antiquariato, dipinti, statue e opere d'arte, alcuni dei quali erano un dono del governo cinese.Una sezione di Viharn Sien è dedicata all'arte e alla storia thailandese. Qui puoi vedere una serie di dipinti che mostrano la storia di alcuni dei grandi re della Thailandia, come il re Chulalongkorn (Rama V) e il re Taksin, sotto il cui dominio Siam fu liberato dall'occupazione birmana.
Wat Mon Dop
PICS
Wat Mondop in Pattaya is known as the temple on the hill. It is 200 steps up from the car park, but worth the effort.Wat Mondop is a quiet are where you can truly immerse yourself in silence, meditation, relaxation or simple recover from the 200 steps that you have had to climb to get to the Wat.Climbing up the staircase – the steps are conveniently grouped in sections of 20, so have a 'resting' platform before the next set of steps – you will be guarded by the long white guardian serpents either side of the stairway.This brings you to a flat area before the final ascent to the beckoning temple at the top of the hill. are two sets of temple Bells at top area. It is normal custom to strike a bell three times according to custom. In this case we are presented with sets of four assorted bells. Unless we find out otherwise, you can either strike a single bell three times, or strike each bell once
Wat Mondop a Pattaya è conosciuto come il tempio sulla collina. È a 200 gradini dal parcheggio, ma ne vale la pena.Wat Mondop è un posto tranquillo dove puoi immergerti veramente nel silenzio, nella meditazione, nel relax o nel semplice recupero dai 200 passi che hai dovuto scalare per raggiungere il Wat.Salendo la scala - i gradini sono opportunamente raggruppati in sezioni di 20, quindi disponi di una piattaforma "di riposo" prima della successiva serie di gradini - sarai sorvegliato dai lunghi serpenti guardiani bianchi ai lati della scala.Questo ti porta in una zona pianeggiante prima dell'ultima salita al tempio che invita in cima alla collina.Ci sono due serie di campane del tempio nella parte superiore. È normale abitudine colpire un campanello tre volte secondo le consuetudini. In questo caso ci vengono presentati set di quattro campane assortite. A meno che non scopriamo diversamente, puoi colpire una singola campana tre volte o colpire ogni campanello una volta.
Khao Chi Chan
(Buddha della Montagna)
PICS Khao Chi Chan
La più grande raffigurazione al mondo del Buddha disegnata con lamine d'oro sul versante di una montagna, si trova poco fuori Pattaya. Si tratta di Khao Chee Chan, noto anche come Buddha della montagna. Un'opera grandiosa di 130 mt, raffigurante l'illuminato in posizione Bhumisparsa, il momento più importante ed enigmatico del culto buddhista. L'opera è stata realizzata nel '96, in occasione del 50° anniversario dell'ascesa al trono di Rama IX, Re Bhumibol Adulyadej. La storia di questa montagna è piuttosto nota nella zona e pare risalga alla guerra in Vietnam; la marina tailandese utilizzò le risorse minerarie di questa montagna per la costruzione della base di U-Tapao. Terminata la guerra, purtroppo, la cava fu vittima di sciacalli che illegalmente commerciarono la pietra ricavata per rivenderla a ditte di costruzione locali. Nel '76 la cava venne ufficialmente chiusa per volere del Re. Questa opera d'arte è ad entrata libera senza il pagamento di un pedaggio all'ingresso, la http://monellipattaya.blogspot.com/2018/06/na-chom-thian-citta-di-como-silverlake.html/monellipattaya.blogspot.com/2018/06/na-chom-thian-citta-di-como-silverlake.html ammirare a km di distanza, tuttavia per ammirarla in tutto il suo splendore, consigliamo di sostare nei rigogliosi giardini posti ai suoi piedi.Si raggiunge percorrendo la
SUKHUMVIT
direzione
SATTAHIP
,svoltando a sinistra all incrocio per
NA CHOM THIAN
.Nei dintorni vi sono altre interessanti attrazioni.
The largest representation of the Buddha in the world, drawn with gold foil on the slope of a mountain, is just outside Pattaya. This is Khao Chee Chan, also known as the Mountain Buddha. A grandiose work of 130 meters, depicting the illuminated Bhumisparsa position, the most important and enigmatic moment of the Buddhist cult. The work was carried out in 1996, on the occasion of the 50th anniversary of the ascension to the throne of Rama IX, King Bhumibol Adulyadej. The history of this mountain is well known in the area and seems to date back to the war in Vietnam; the Thai navy used the mineral resources of this mountain for the construction of the U-Tapao base. After the war, unfortunately, the quarry was the victim of jackals who illegally traded the stone obtained to sell it to local construction companies. In '76 the quarry was officially closed at the behest of the King. This work of art is free entry without paying a toll at the entrance, you can admire it at a distance, but to admire it in all its splendor, we advise you to stop in the lush gardens at your feet.You can reach it by taking the SUKHUMVIT towards SATTAHIP, turning left at the crossroads to NA CHOM THIAN.Nearby are other interesting attractions.

JUNGLE BUGGY CROSS
FACEBOOK
UPSIDE DOWN
FACEBOOK
SILVER LAKE
FACEBOOK
CITTA' DI COMO
SWISS SHEEP FARM
FACEBOOK
PICS SWISS SHEEP FARM
RAMAYANA WATER PARK
NA CHOM THIAN
FACEBOOK
PICS RAMAYANA
DARKSIDE
DARKSIDE PICS II PARTE
DARKSIDE PICS

TRASPORTI
C'è solo un treno giornaliero per Pattaya, parte dalla stazione Hualumphong di Bangkok.Folkloristico ma di scarsissima praticità
SHOPPING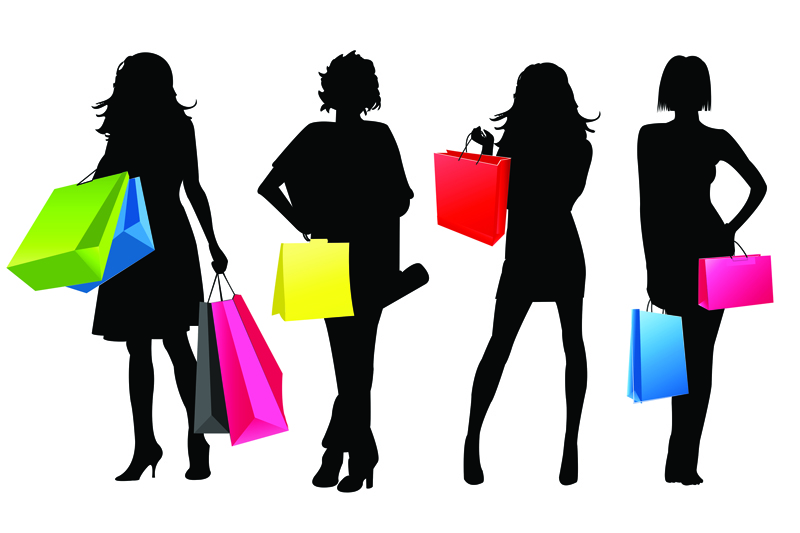 One Stop Shopping Expo
27apr/5may19
One Stop Shopping Expo
12/20may18
Pattaya's Sport Arena Soi Chaiyapruek 2
DARK SIDE
FACEBOOK
MERCATI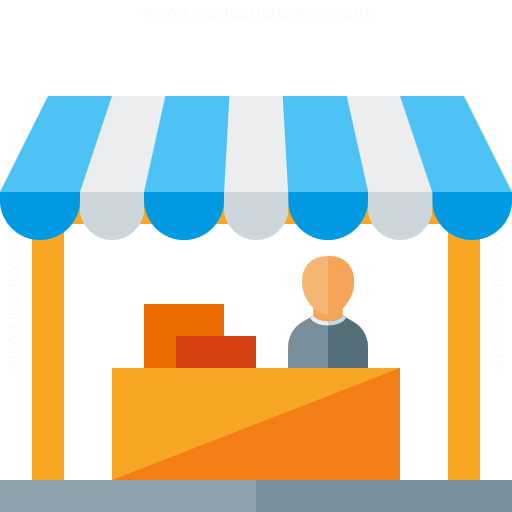 Sotraiwanasin Market
Siam Country Club Rd
Talat Sot Palek Baan Amphoe
Ban Amphoe
Khaotalo Market
Soi Khaotalo

BURAPA BIKE WEEK
Pattaya's Sport Arena Soi Chaiyapruek 2

Pattaya Off Road Safari
36/8 Siam Country Club Road
FACEBOOK
pattayaoffroadsafari.com
FACEBOOK
GREAT&GRAND Sweet Destination
FACEBOOK
Dr. Thaworn Phornprapha Hall of Fame
Phornprapha Botanic Garden
PHOTOGALLERY
Chang Thai Thappraya Safari
FACEBOOK
GALLERY PICS
Pattaya Elephant Village
Chaiyapruek soi2
FACEBOOK
GALLERY PICS
FACEBOOK
GALLERY PICS
FACEBOOK
PATTAYA SHEEP FARM
GALLERY PICS
FACEBOOK
SUANYAYSUK
GALLERY PICS
FACEBOOK
PHOTOGALLERY
Huai Chak Nok Lake
PHOTOGALLERY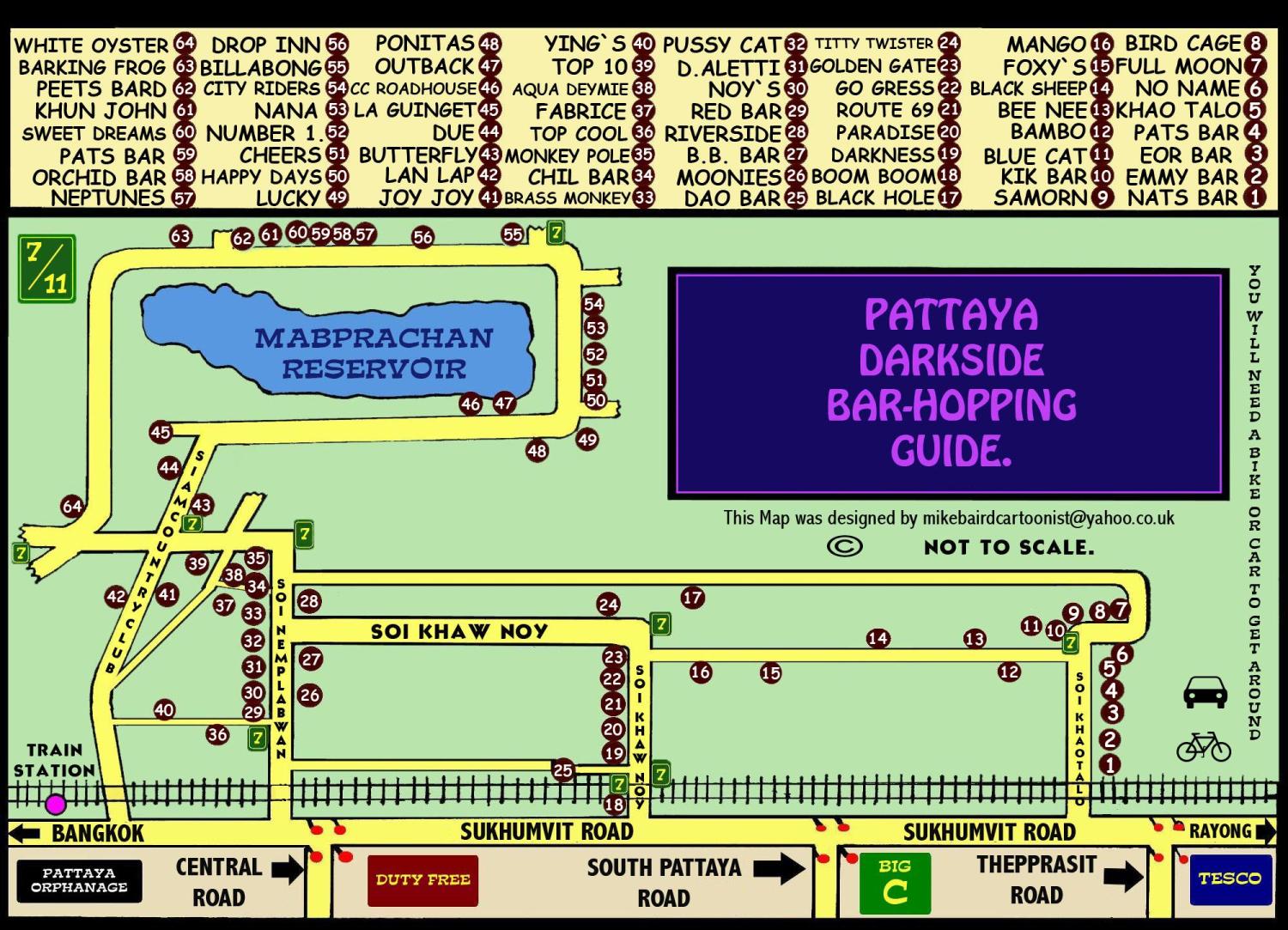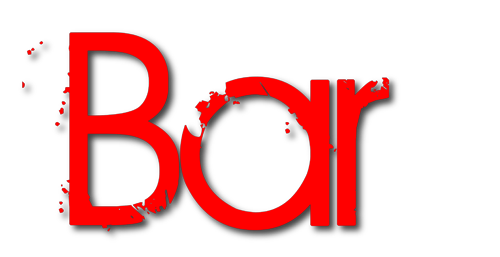 BEER BARS
BEER BARS DARKSIDE PICS
Angels Place Soi Khao Noi Soi Khao Talo
https://lovepattayathailand.com/listing/angels-place/
Apple Irish Bar Map Prachan
https://lovepattayathailand.com/listing/apple-irish-bar/
Aquadeymie Bar Soi Nern Plub Waan
https://lovepattayathailand.com/listing/aquadeymie-bar/
Ayen Bar soi Chaiyaphon Withi
Bamboo Bar East Soi Boonsampan (Soi Kao Noi)
BC ROCK BAR
Soi Khao Talo
FACEBOOK
GALLERY PICS
Black Pearl Soi Chaiyapornwithi Mabprachan Lake
Black Sheep Bar
https://lovepattayathailand.com/black-sheep-master-album/
Black Swan Bar Soi Khao Noi
The Booze Lounge Soi Khao Talo
https://lovepattayathailand.com/the-booze-lounge-master-album/
The Brass Monkey Soi Nernplubwan
Butterfly Bar

Siam Country Club Road
Chill Bar Soi Nernplubwan
Crossroads Bar

Soi Nurmplebwan
Dao Bar Neurnplabwaan soi chatkeaw 9
https://lovepattayathailand.com/listing/dao-cafe/
Drop Inn Bar Map Prachan
https://lovepattayathailand.com/listing/drop-inn-bar/
The Empire Lounge Soi Khao Noi
The Full Moon Bar Soi Khao Talo
La Guinguette
Lek's Bar & Massage Soi Khao Talo
Mango Pub Soi Khao Noi
Mac's BarNuenplubwan Soi 31 (Soi Lablae)
Mongchang Cafe
FACEBOOK
GALLERY PICS
Murphy's Irish Bar Soi Khao Noi
Soi Khao Talo
FACEBOOK
GALLERY PICS
Nois Bar
Pacha Khao Talo
https://lovepattayathailand.com/listing/pacha/
Paradise Soi Khao Noi
Pussy Cat Bar Beer Soi Nurnplubwan
Soi Khao Noi
FACEBOOK
GALLERY PICS
The Thirsty Beaver Soi Khao Noi
TRUE BLUE AUSSIE BAR
Soi Khao Noi
FACEBOOK
GALLERY PICS
GENTLEMEN'S CLUB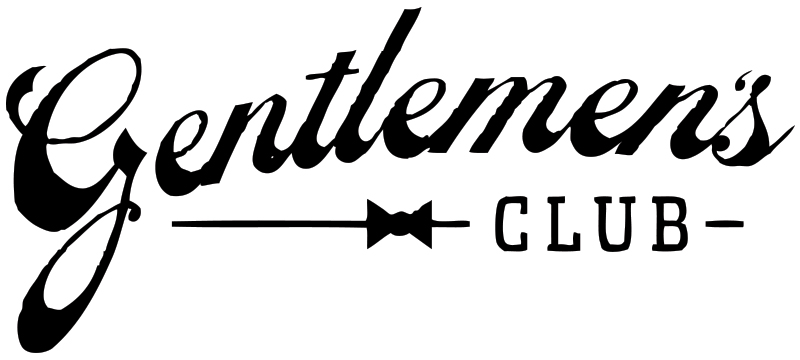 Pussy Cat Club Pattaya
Close to Soi 20, Soi Nern Plub wan
FACEBOOK
CHURCHILL CLUB
Siam Country Club
Paradise Bar
Soi Khao Noi - Darkside
Top Cool Retreat Bar
Nuenplubwan Soi 31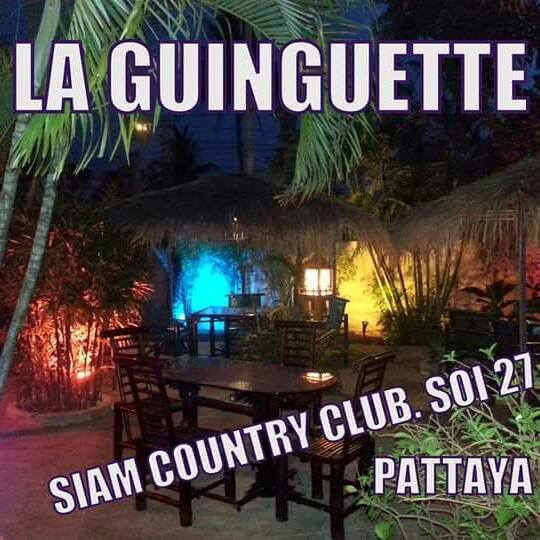 La Guinquette Club
Soi Pornprapanimit 27, Siam Country Club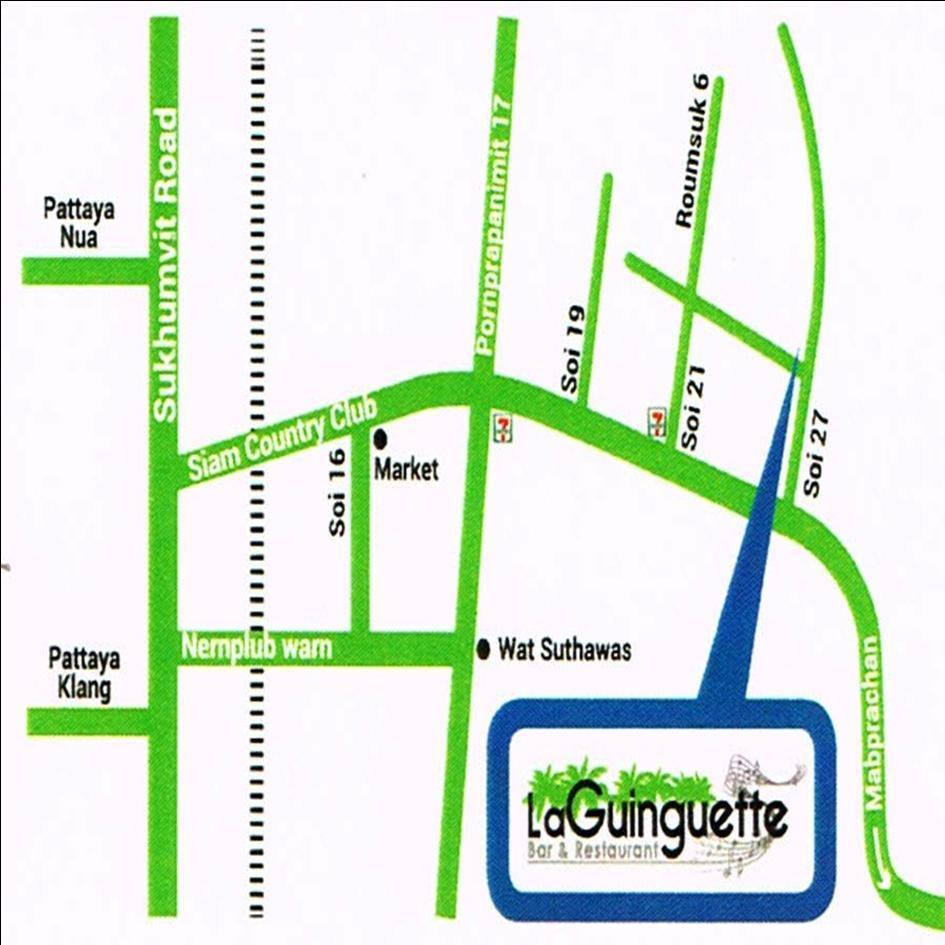 BUTTERFLY BAR
60/12 Siam Country Club Road - Darkside
Black Sheep Bar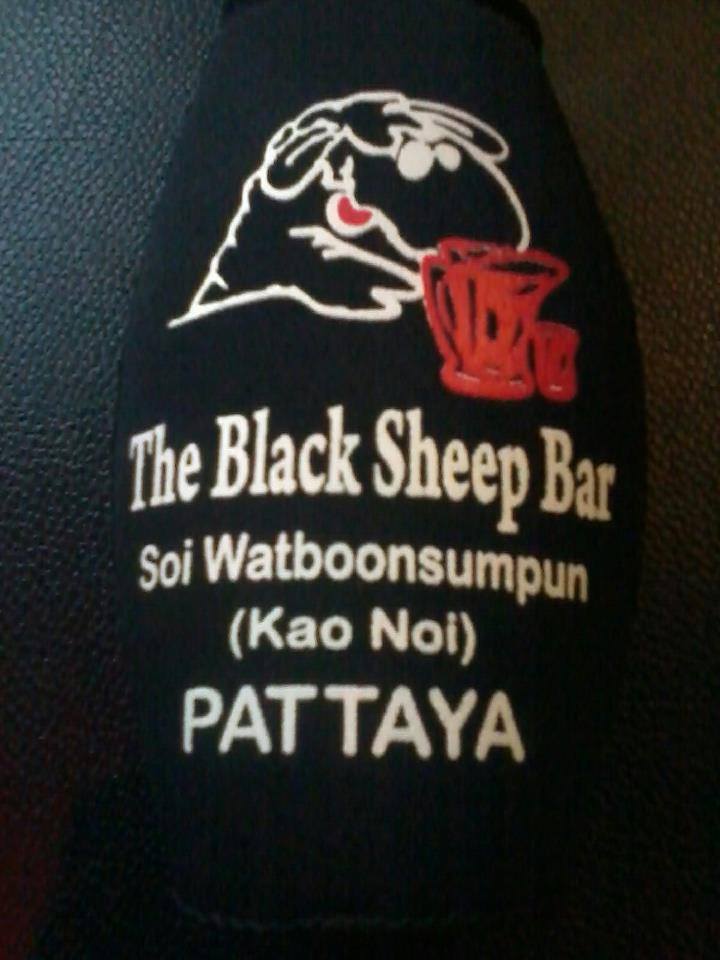 Soi Khao Noi - Darkside
Samorn Bar & Restaurant

62/55 Soi Khao Talo - Darkside
Aqua Deymai Bar

Pattaya Shooting Park at Adventure
DARK SIDE
FACEBOOK
GALLERY PICS
MOTORI
BIRA CIRCUIT
WEB SITE
FACEBOOK
111 Polo drive
GALLERY PICS
WEB SITE
FACEBOOK
GOLF
MAP PHRACHAN
WEBSITE
FACEBOOK
PHOTOGALLERY
ATLETICA LEGGERA
SAT Indoor Athletics Stadium
Soi Chaiyapruek
MONUMENTI RELIGIOSI
Wat Samakkhi Pracharam
Huai Chak Nok Lake
PHOTOGALLERY
Wat Khao Pho Thong
MAP PHRACHAN
PHOTOGALLERY
Wat Thuan Thong
MAP PHRACHAN
PHOTOGALLERY
Church of the Assumption of Pattaya
MAP PHRACHAN
PHOTOGALLERY
Wat Sutthawat
PHOTOGALLERY
Wat Khao Saothong Thong
PHOTOGALLERY
When is ... ?