PATTAYA CITY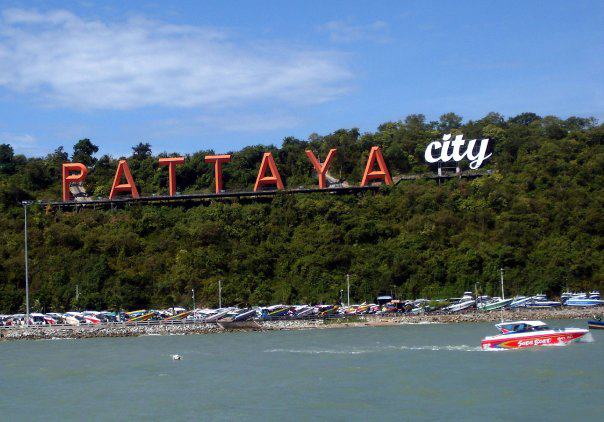 Pattaya è una città della Thailandia situata nella costa nord orientale del Golfo di Thailandia,a 145 km a sud est di Bangkok.Pattaya è una delle località turistiche più di successo nel mondo con milioni di visitatori ogni anno. In aumento i turisti provenienti dalla Russia e dell'Asia Orientale.La città è situata in una zona molto industrializzata della costa est, tuttavia rimane una città turistica con poche industrie; inoltre, l'economia della città beneficia della relativa vicinanza con Bangkok. Pattaya è seconda solo a Bangkok per altezza di edifici Pattaya era un piccolo villaggio di pescatori finché non è stato riscoperto come località turistica dai residenti di Bangkok negli anni 60. Poco dopo venne usata dai militari americani della United States Air Force di base nella vicina U-Tapao per riposo e "divertimento" causando un grande boom nella prostituzione.Quando gli americani lasciarono la zona al termine della Guerra del Vietnam la città ebbe una flessione nell'economia; tuttavia il moderno turismo di massa, soprattutto quello di uomini single in cerca di compagnia, portò Pattaya a crescere e ad arrivare dov'è oggi. Nel 1976 venne promulgato dal governo centrale il Pattaya City Act, dando molta autonomia di governo locale a Pattaya Pattaya, situata sul golfo di Thailandia, è situata circa a 145 km a sud della città di Bangkok.La città occupa gran parte della costa di Banglamung (uno degli 11 distretti della provincia di Chonburi)< comprende ad ovest Naklua Beach e Pattaya beach e la zona della collina del Buddha ad est invece comprende la spiaggia di Jomtien Beach e Dongtan Beach.Le spiagge di Jomtien sono leggermente migliori di quelle di Pattaya e vi è un turismo più familiare. Pattaya ha un clima sempre caldo (mediamente 23 gradi di minima e 30 di massima), diviso in 3 stagioni,asciutto da novembre a febbraio, umido da marzo a maggio, piovoso da giugno ad ottobre. La stagione più gradevole coincide con l'alta stagione turistica, che comprende quindi il periodo di Natale e di Capodanno
Once upon a time Pattaya
PATTAYA vs COVID-19
JANUARY 2021
17may20 ReOpening Shopping Centers
March/april/may 2020
RAIN
RAIN IN PATTAYA 21
RAIN IN PATTAYA 20
RAIN IN PATTAYA 19
RAIN IN PATTAYA 18
RAIN IN PATTAYA 17
RAIN IN PATTAYA 16
RAIN IN PATTAYA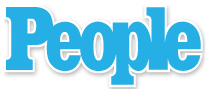 PEOPLE
The Colours of the Market by B.Corzine
Pattaya in black and white by B.Corzine
People in Beach Road Pattaya
People Ottobre 2012 by Cristian Scoccia
Frammenti Ottobre 2012 by Cristian Scoccia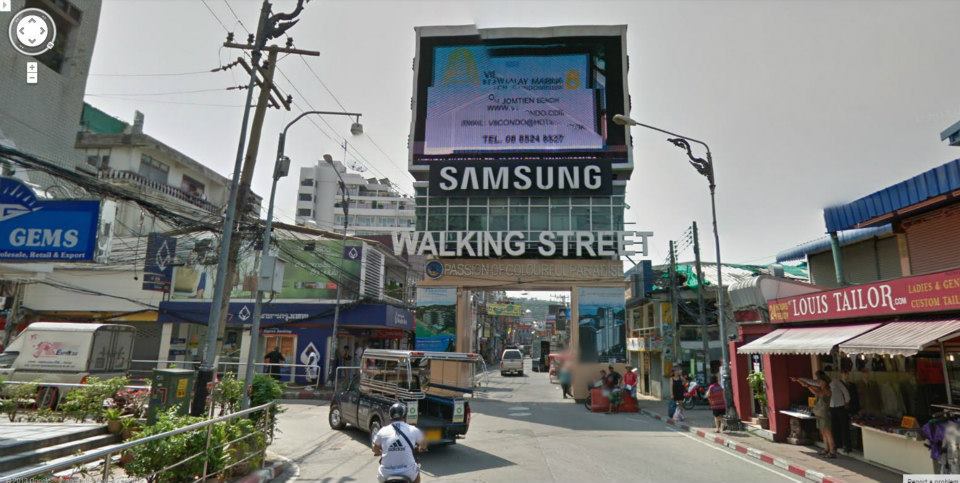 Walking Street
Walking Street è la strada più famosa di Pattaya.Comincia da BaliHai Plaza (il porto) e termina sulla Beach Road.Dalle 19 alle 3 è zona pedonale.Di giorno è praticamente deserta o quasi e merita solo per fare un pò di shopping o per recarsi al porto per prendere il battello per le isole.Di notte diventa il centro nevralgico assoluto della nightlife,vi trovate gogo, beer bar,ristoranti,discoteche sia sulla direttrice principale che nelle vie laterali fino all alba del giorno dopo
Walking Street is the most famous street in Pattaya.Start at BaliHai Plaza (the port) and end on the Beach Road.From 19 to 3 is a pedestrian area.In the day is practically deserted or almost and deserves just to do some shopping or to go to the port to take the boat to the islands.During night becomes the absolute nerve center of nightlife, you are gogo , beer bars, restaurants, discos both on the main route and in the side streets until dawn the next day
MARINE PLAZA
SOI DIAMOND
SOI HAPPY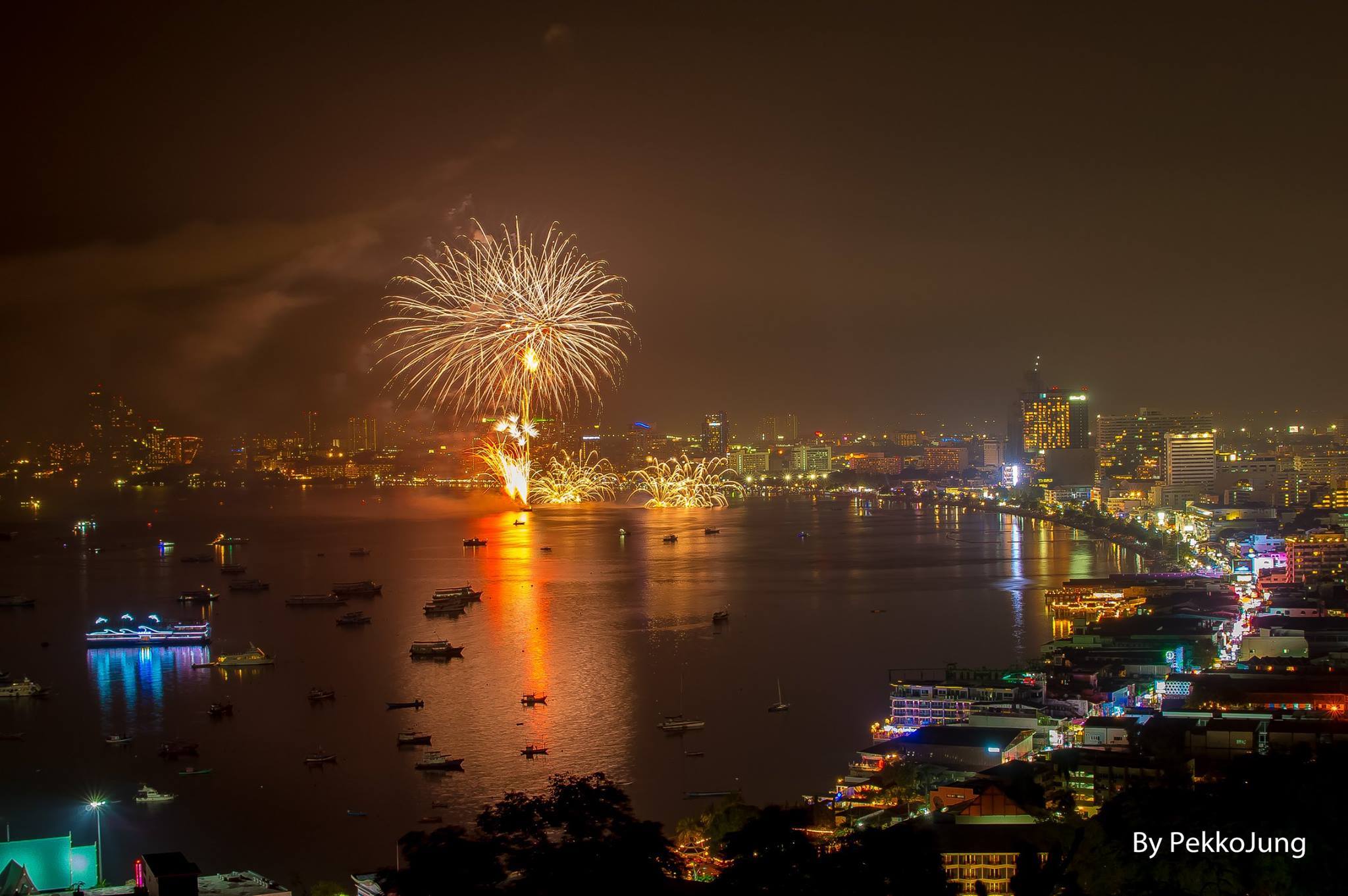 BEACH ROAD
La spiaggia di Pattaya (Pattaya Beach) è situata nel centro della città, vicino a centri commerciali, hotel e bar.Il lungomare si chiama Beach road.Parte dalla rotonda detta del delfino,ove convergono la 2nd Road,Pattaya Nua(North) e Naklua Rd,fino all inizio della Walking Street.Si percorre solo in senso unico in modo antiorario.La Beach Road è incrociata perpendicolarmente dalle soi che vanno dalla 1 alla 14 progressivamente seguendo il senso di marcia.Sono famose le soi 6-7-8 per i numerosi beer bar.All angolo della soi 9 trovate la stazione principale di polizia e il Central festival,il più grande centro commerciale della città.All altezza della soi 11 il centro commerciale Mike shopping Mall.In soi 13/2(soi post office) trovate l ufficio postale ed il centro commerciale Royal Garden.A lato una via isola pedonale Pattaya City Walk con un mercato permanente.Le soi limitrofe e successive sono zone prevalentemente per gay (Boyz Town) e per chi cerca LadyBoy.Molto affollata di giorno per il passeggio e per lo shopping.Vi si trovano molti negozi,importanti centri commerciali,bancarelle.Spesso per ricorrenze vengono allestiti importanti mercatini.Dopo le 23 le luci si spengono e diventa una zona meno piacevole,con molte/i prostituite/i di discutibile livello e certa pericolosità,e non solo.Ben inteso stazionano prostitute anche a tutte le ore del giorno ..... in modo ironico il lungomare è stato infatti ribattezzato Coconut Bar ......Nell estate 2013 sono stati effettuati dei lavori di rifacimento a detta di molti evitabili e non ancora completati
The beach of Pattaya is located in the city center, near shopping centers, hotels and bars. The seafront is called Beach road. From the roundabout called the dolphin, where the 2nd Road, Pattaya Nua (North) converge and Naklua Rd, up to the beginning of Walking Street. It runs only in a single direction in an anti-clockwise direction. The Beach Road is crossed perpendicularly from the soi ranging from 1 to 14 progressively following the direction of travel.Soi 6-7-8 are famous for the numerous beer bars. At the corner of the 9th you will find the main police station and the Central festival, the largest shopping center in the city. At the height of the 11th the mall Mike shopping mall In soi 13/2 (soi post office) you will find the post office and the Royal Garden shopping center. To the side a pedestrian street Pattaya City Walk with a permanent market. The next and neighboring areas are mainly for gays (Boyz Town) and for those looking for LadyBoy
Very crowded during the day for walking and shopping.There are many shops, major shopping centers, stalls.Often for important events are set up markets.After 23 the lights go out and becomes a less pleasant area, with many / i prostitutes / s of questionable level and certain danger, and not only that,stationed prostitutes even at all hours of the day ..... in an ironic way the promenade was in fact renamed Coconut Bar ...... From summer 2013 are reconstruction work has been carried out according to many avoidable and not yet completed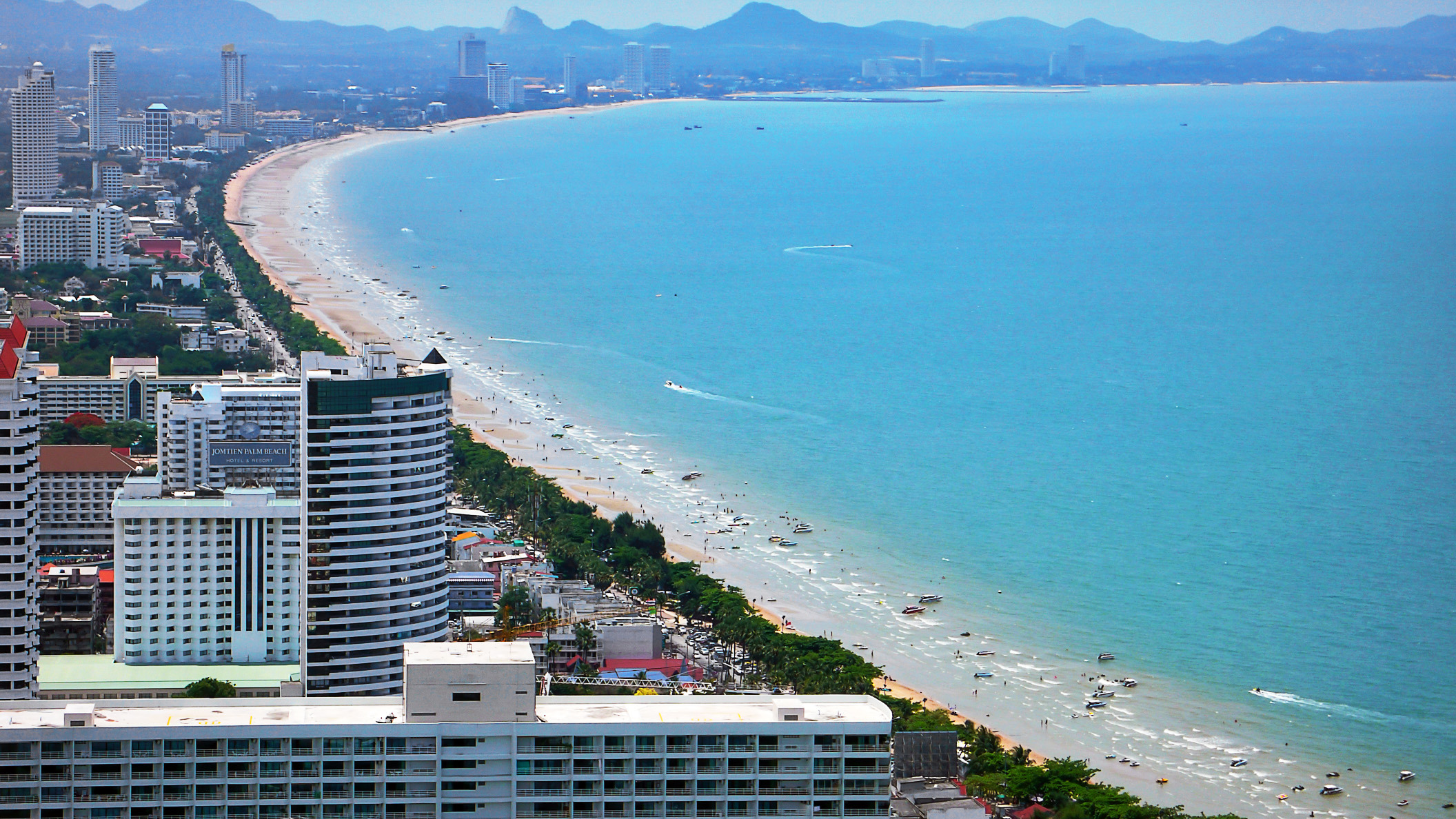 JOMTIEN BEACH
Jomtien Beach è divisa dal centro di Pattaya dalla collina "Pratumnak", a sud della città.Vi si arriva percorrendo Thappraya rd e si dirama fra Jomtien-lungomare e Jomtien 2nd Road,entrambe parallele alla Sukhumvit.La spiaggia si distende per molti kilometri in direzione Sattahip,molto ampia.Successivamente prosegue con le località Na Jomtien e Bang Saray.Le recenti costruzioni poco alla volta ne stanno determinando una città con soluzione di continuità.Perpendicolarmente vi sono una ventina di soi numerate da nord a sud fino alla strada Soi Na Jomtien 2.Nel panorama di Jomtien svetta la torre del "Pattaya Park", complesso che vede anche un parco acquatico e vari divertimenti per bambini.Rispetto a Pattaya, Jomtien è più incentrata (ma non del tutto) al turismo familiare e agli interessati di vari sport acquatici. La zona è composta essenzialmente da hotel sul lungomare, villaggi con bungalow, condomini e ristoranti. Lungo tutta la spiaggia di Jomtien numerosi venditori cercano di vendere cibo, tatuaggi, souvenir.Tra le varie attività acquatiche disponibili è possibile noleggiare moto d'acqua, piccole barche ed effettuare parasailing.Non mancano comunque numerosi beer bars specie nelle vie iniziali.In soi 5 ha sede l' IMMIGRATION POLICE,riferimento per i visti e quant' altro riguardi gli stranieri dell area geografica.Dongtan Beach, situata dopo il Resort "Avalon Beach", è una conosciuta spiaggia gay ed è sempre molto frequentata tutto l'anno
Jomtien Beach is divided from the center of Pattaya from PRATUMNAK HILL south of the city.You get there via THAPPRAYA ROAD and branches off between Jomtien-seafront and Jomtien 2nd Road, both parallel to SUKHUMVIT.The beach stretches for many kilometers towards Sattahip , very wide. Later it continues with the localities Na Jomtien and Bang Saray. The recent constructions little by little they are determining a city with solution of continuity.Perpendicularly there are about twenty soi numbered from north to south up to the road Soi Na Jomtien 2 In the panorama of Jomtien stands the tower of the Pattaya Park, a complex that also sees a water park and various entertainment for children. Compared to Pattaya, Jomtien is more focused (but not entirely) to family tourism and interested in various water sports. The area consists essentially of hotels on the seafront, villages with bungalows, condominiums and restaurants. Numerous vendors try to sell food, tattoos and souvenirs along the Jomtien beach. Among the various water activities available, it is possible to rent jet skis, small boats and parasailing. However, there are not many beer bars, especially in the initial streets. 5 is home to IMMIGRATION POLICE, a reference for visas and anything else concerning foreigners in the geographical area. Dongtan Beach, located after the Resort "Avalon Beach", is a well known GAY beach and is always very popular all year round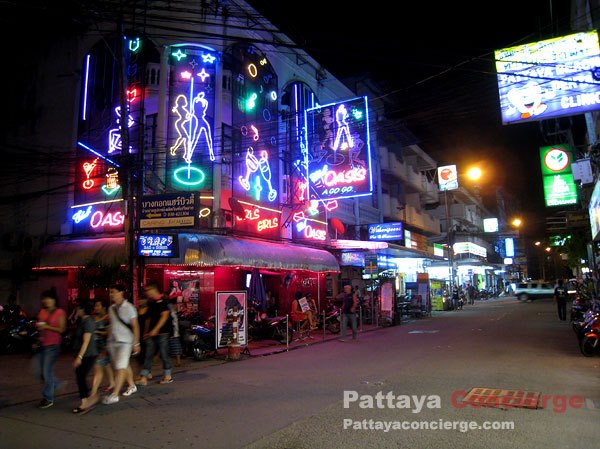 SOI BUACOW
Soi Buakaow è una parallela della 2nd road e della 3rd road.Congiunge Pattaya Tai (South) con Pattaya Klang (Center).Percorribile su entrambi i sensi di marcia incrocia fra le altre Soi Diana e soi LK Metro.Le traverse conducono sulla 2nd road e sulla 3rd road.Strada molto movimentata e rumorosa,vi si trova un grande mercato (mattino e pomeriggio) al martedì e venerdì,mercati minori permanenti anche in ore notturne,molti beer bar e due complex di bar,ristoranti,go-go,molti hotel prevalentemente economici frequentati soprattutto dalle ragazze
Soi Buakaow is a parallel of the 2nd road and the 3rd road. Connects Pattaya Tai (South) with Pattaya Klang (Center). Passable on both directions to cross the other Soi Diana and Soi LK Metro. Crosses lead on the 2nd road and on the 3rd road. Very busy and noisy road, there is a large market (morning and afternoon) on Tuesdays and Fridays, permanent smaller markets even at night, many beer bars and two complexes of bars, restaurants, go-go, more or less advisable massages, many mainly economic hotels frequented above all by the girls. The beerbar and massages open in the afternoon. Drinks inferior to the other zones, costs of the girls almost equal.Consigliabile to go in the afternoon and evening hours for leisure. due to high noise during the day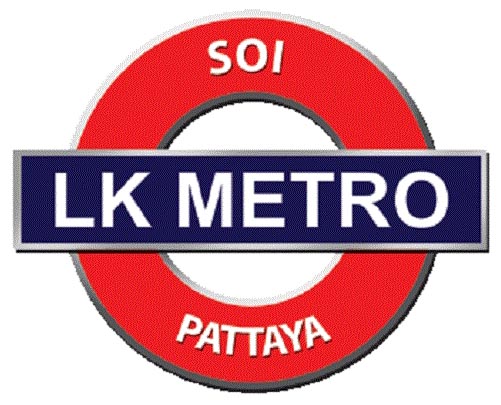 SOI LK METRO
soi LK Metro completa una sorta di quadrilatero con soi Diana e soi Buacow ed è prevalentemente affollata di gogo e beer bars
soi LK Metro completes a sort of quadrilateral with soi Diana and soi Buacow and is mostly crowded with gogo and beer bars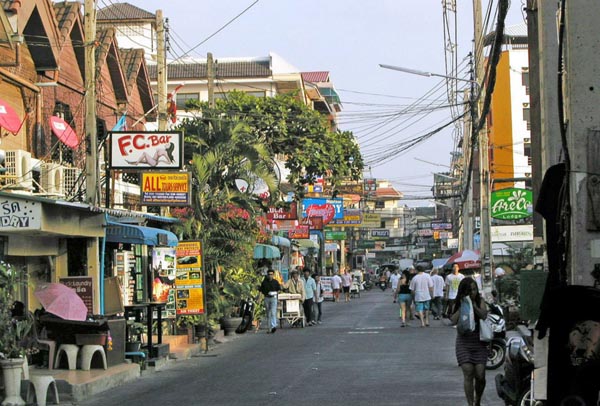 SOI DIANA
Soi Diana collega la 2nd Road con soi Buacow.Vi trovate hotel,ristoranti,massaggi,gogo e beer bars
Soi Diana connects the 2nd Road with soi Buacow. You find hotels, restaurants, massages, gogo and beer bars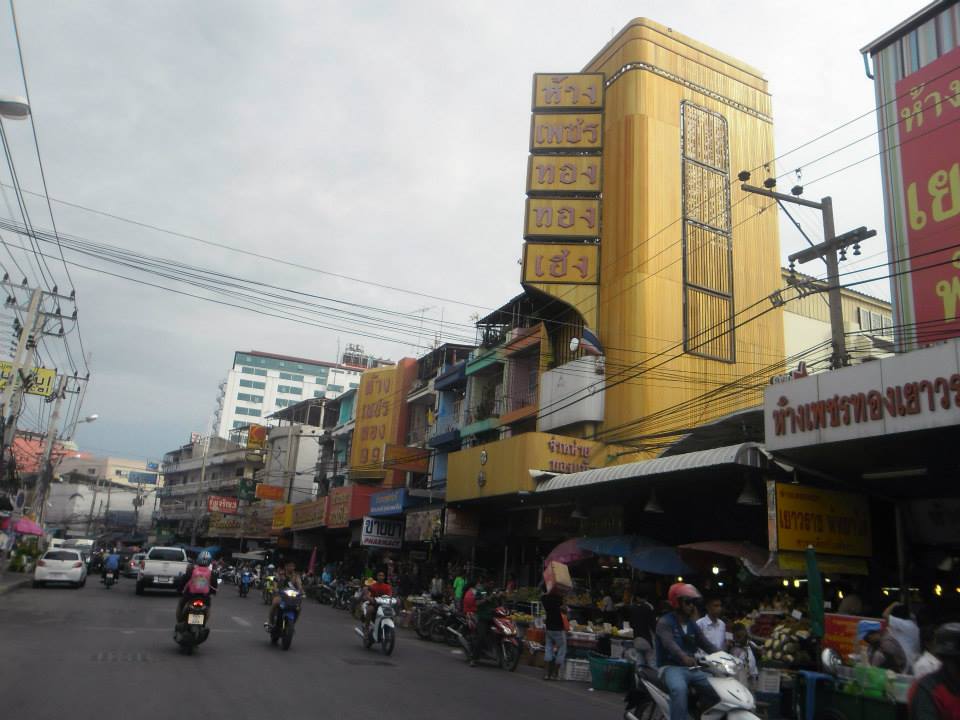 Pattaya Klang (Center) è perpendicolare alla Beach Road,incrocia 2nd road,soi Buacaow,3rd Road prima di immettersi nella Sukhumvit.Molto trafficata nelle ore diurne vi trovate vari centri commerciali,ristoranti,massaggi,negozi.Ha sede la compagnia telefonica Tot,la payTv True e la Cable Tv Sofon
Pattaya Klang (Center) is perpendicular to Beach Road, crosses 2nd road, soi Buacaow, 3rd Road before entering Sukhumvit.Very busy during the day there are various shopping centers, restaurants, massages, shops.It is home the telephone company Tot, the True payTv and the Sofon Cable Tv
Pattaia Tai (South) è la direttrice sud di Pattaya,inizia dalla Beach Rd e termina nella Sukhumvit.Incrocia soi Buacow,2nd e 3rd Rd. Molto trafficata di giorno,si trova il tempio di Wat Chai Mongkol,una scuola molto frequentata,il Tukcom,un mercatino aperto 24h/24 soprattutto per cibarie varie,il Friendship,qualche ristorante,molti negozi,molti ambulatori dentistici.Dopo l incrocio con la terza strada in direzione Sukhumvit trovate uno dei pochi distributori di benzina in città
is the southern director of Pattaya, starts from Beach Rd and ends in
SUKHUMVIT
. Crossing
SOI BUACOW
,
2nd ROAD
and
3rd ROAD
.Very busy during the day, there is the temple of Wat Chai Mongkol, a very busy school, the Tukcom, a market open 24h / 24 especially for various foodstuffs, the Friendship, some restaurants, many shops, many dental clinics.After the crossing with the third way to Sukhumvit you will find one of the few petrol stations in town
SECOND ROAD 2nd ROAD
La 2nd Road è parallela alla walking street ed alla beach road in direzione mare ed è parallela alla 3rd Road,parte dall incrocio di Pratumnak road con Pattaya Tai fino alla rotonda del delfino dove si diramano Naklua,Pattaya Nua(North) e la terza strada.Incrocia Pattaya Klang(Center) e le soi dalla 14 alla 1 seguendo il corso di marcia.Percorribile da Pattaya Tai(South) a Pattaya Nua(North) Si percorre solo a senso unico,è lo snodo principale della città.Trafficata a tutte le ore soprattutto da tuk tuk,vi trovate praticamente di tutto,centri commerciali,ristoranti,beer bar e complex,teatri,etc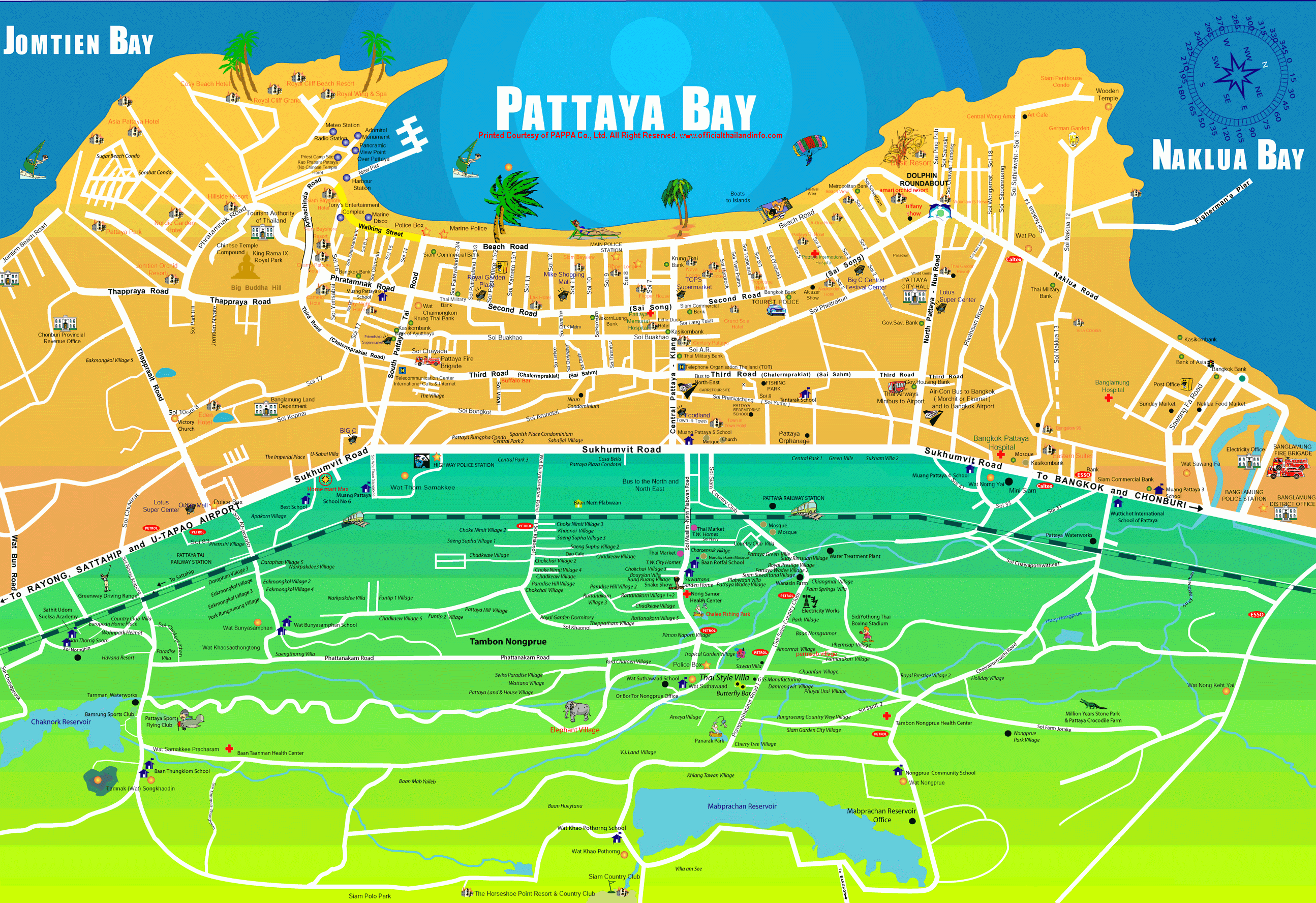 CLICCA PER INGRANDIRE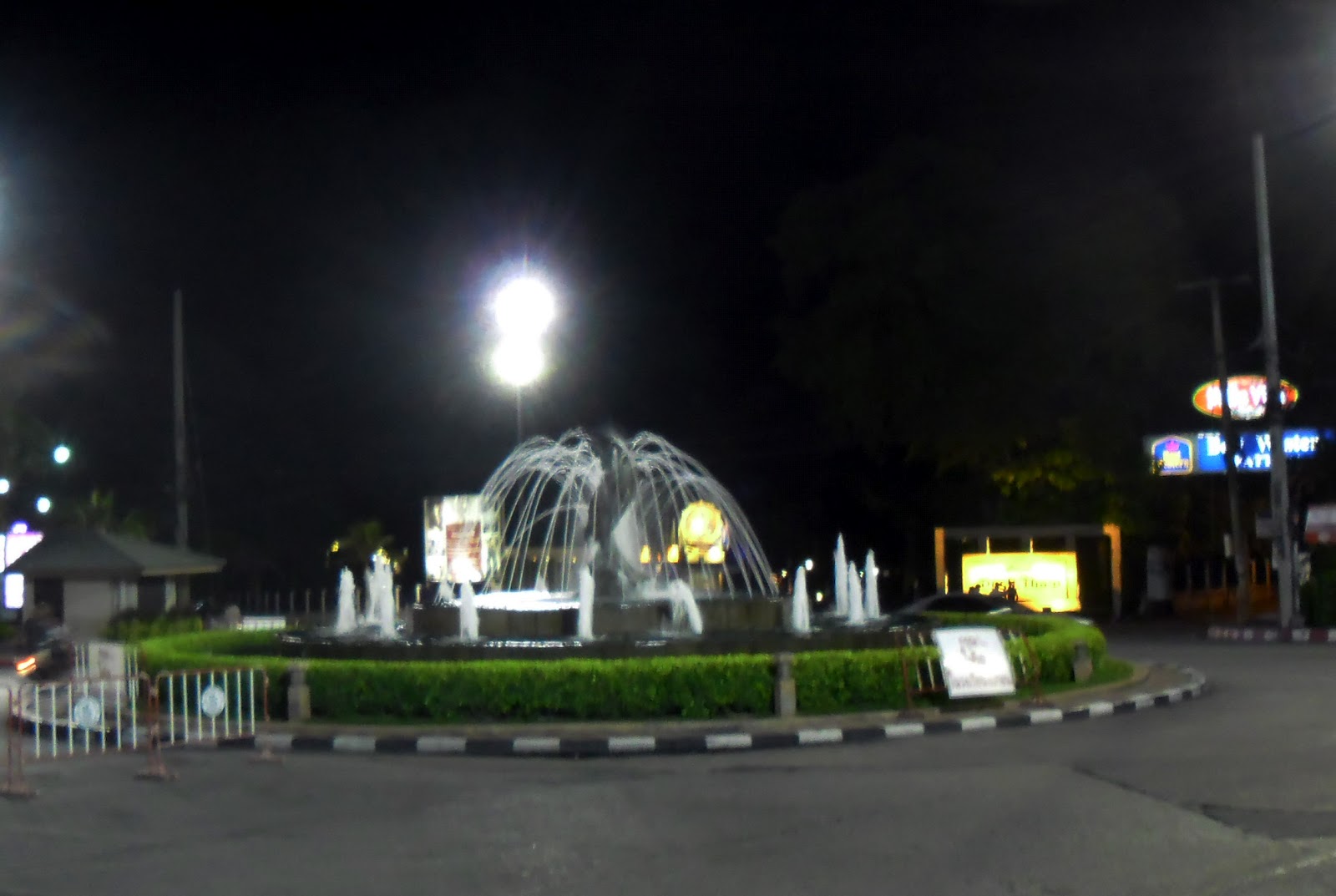 The 2nd Road is parallel to the walking street and beach road towards the sea and is parallel to the 3rd Road, starting from the intersection of Pratumnak road with Pattaya Tai up to the dolphin roundabout branching off Naklua, Pattaya Nua (North) and the third road .Incrocia Pattaya Klang (Center) and the soi from 14 to 1 following the course of march.Percorable from Pattaya Tai (South) to Pattaya Nua (North) It runs only one-way, is the main hub of the city. the hours especially from tuk tuk, you find practically everything, shopping centers, restaurants, beer bars and complexes, theaters, etc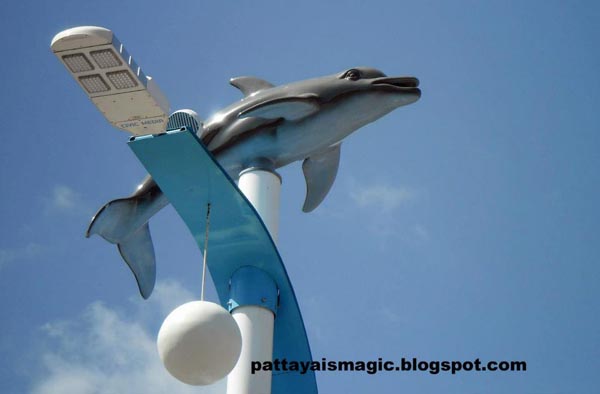 PATTAYA NUA - NORD
Pattaya Nua (Nord) è una strada larga a doppia corsia di marcia con spartitraffico che inizia dalla rotonda del delfino (dove confluiscono beach road,2nd road e naklua road) e termina sulla Sukhumvit.Molto trafficata di giorno vi trovate il municipio - Cityhall - qualche ristorante,vari hotels,il teatro Tuxedo,un centro commerciale Tesco Lotus,un centro commerciale makro,la bus station principale per Bangkog
Pattaya Nua (North) is a wide double lane road with a traffic island that starts from the dolphin roundabout (where beach road converges, 2nd road and naklua road) and ends on Sukhumvit. Very busy during the day you find the city hall - Cityhall - a few restaurants, several hotels, the Tuxedo theater, a Tesco Lotus shopping center, a makro mall, the main bus station for Bangkok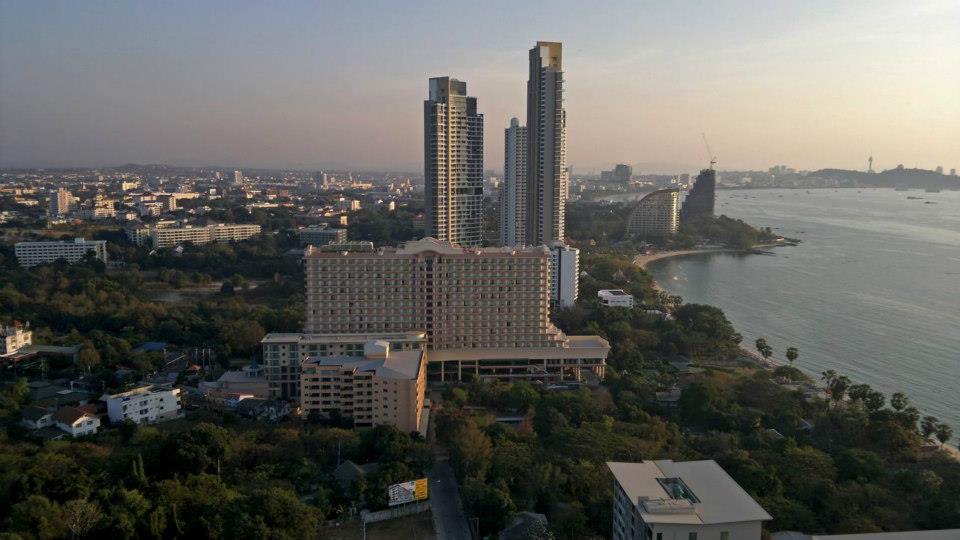 NAKLUA
NAKLUA è una strada larga a doppio senso di marcia che inizia dalla rotonda del delfino (dove confluiscono BEACH ROAD,2nd ROAD e PATTAYA NUA - NORD) e termina sulla SUKHUMVIT.Vi trovate una bella spiaggia, Il tempio della verità, hotel anche di livello e ristoranti, molti beer bar e locali notturni, il principale mercato ittico di Pattaya ed il quartiere cinese
NAKLUA is a wide two-way road that starts from the dolphin's roundabout (where BEACH ROAD, 2nd ROAD and PATTAYA NUA - NORD converge) and ends on SUKHUMVIT. You will find a beautiful beach, The Temple of Truth, also level hotel and restaurants, many beer bars and night clubs, the main Pattaya fish market and the Chinese quarter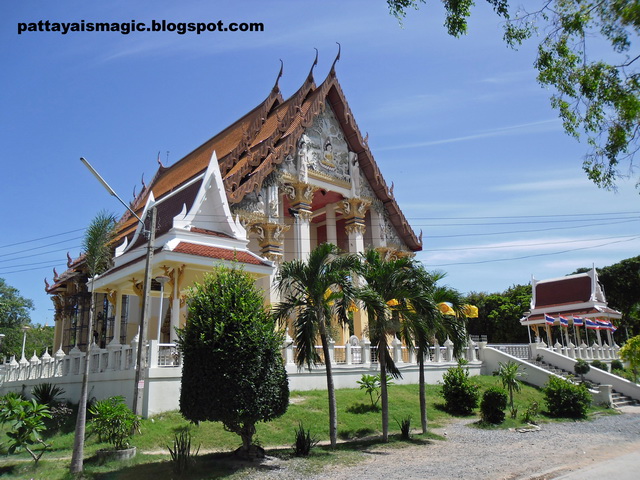 Wat Phothisamphan
GALLERY PICS
Il tempio della verità
SOI LENGKEE
SOI JIRAPOL
SOI MADE INN
SOI 9
SOI CHAIYAPOON
SOI 1-2-3-4-5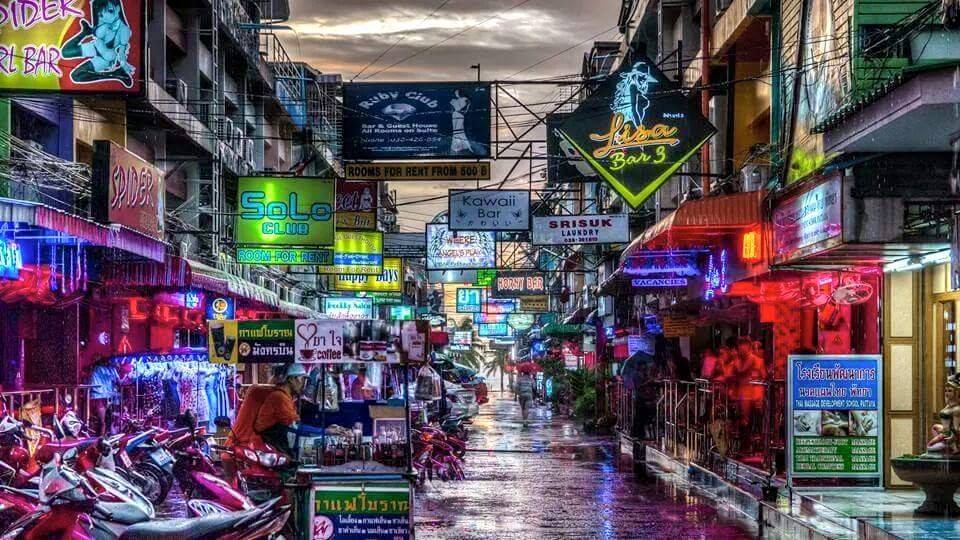 SOI 6
Soi 6 si percorre in un unico senso di marcia da 2nd Road alla Beach rd.Praticamente trovate solo beer bars con annesse rooms per short time
SOI 7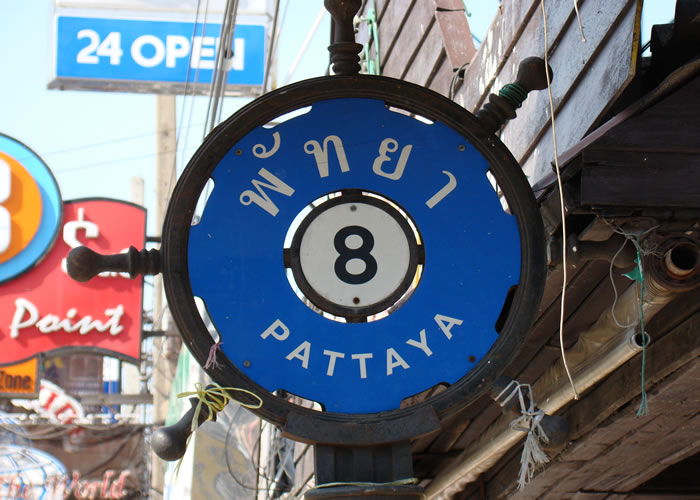 SOI 8
Soi 8 congiunge beach road alla seconda strada ed a senso unico in questa direttrice.Praticamente trovate solo beerbar,qualche hotel e ristoranti.Comincia ad animarsi nel primo pomeriggio fin verso le due di notte.Beerbars da affrontare con molta pazienza e tranquillità per scovare eventuali piacevoli sorprese ......
SOI YAMATO - SOI 13/1
Strada percorribile a senso unico da 2nd ROAD all' altezza del centro commerciale The Avenue verso BEACH ROAD.Vi trovate bar - anche con lady boy,massaggi,gogo,ristoranti
One-way walkable road from 2nd ROAD to the height of The Avenue shopping center towards BEACH ROAD.You find bars - even with lady boy, massages, gogo, restaurants
SOI POST OFFICE
SOI 13/2
PATTAYALAND
SOI 13/3-4
SOI 16-17-18 YENSABAI
SOI 16-17-18 YENSABAI sono traverse perpendicolari della 2nd ROAD,all' altezza della WALKING STREET,che conducono in direzione di 3rd ROAD e successivamente finiscono in THEPPRASIT ROAD.Trattasi di zone prevalentemente per arabi,trovate hotel,ristoranti,il Tukcom,massaggi,negozi,vari mercati prevalentemente alimentari,qualche bar
SOI 16-17-18 YENSABAI are perpendicular crosspieces of 2nd ROAD, at the height of the WALKING STREET, which lead in the direction of 3rd ROAD and then end up in THEPPRASIT ROAD.Trattasi of areas predominantly for Arabs, find hotels, restaurants, the Tukcom, massages, shops, various mainly food markets, some bars
SOI HONEY - SOI 11
Soi Honey (soi 11) è una via molto stretta a doppio senso di marcia che congiunge SOI BUACOW con 2nd ROAD.Prende il nome dall omonimo BODY MASSAGE.Vi trovate beerbars massaggi hotel e ristoranti
GALLERY PICS SOI HONEY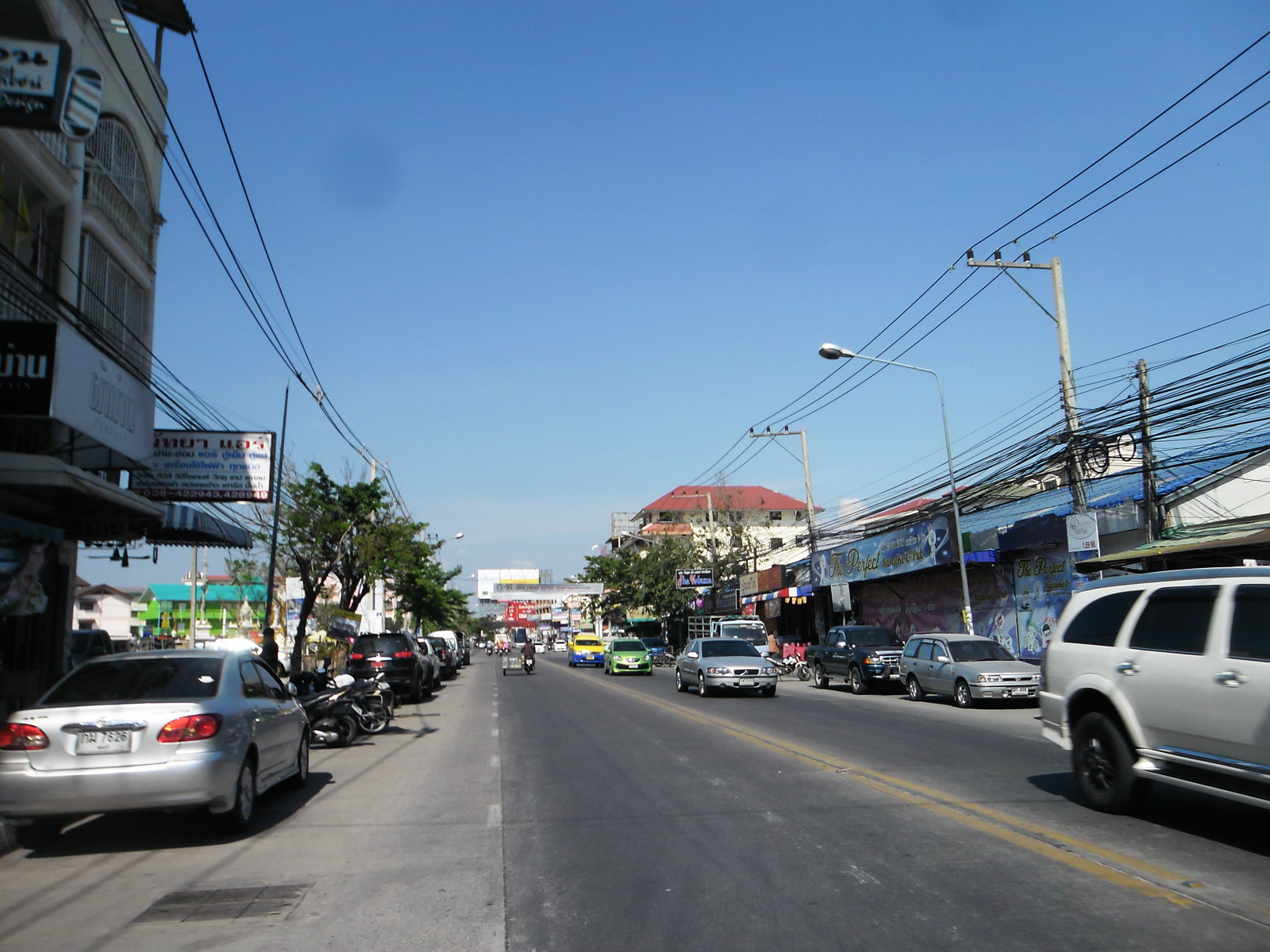 3rd Road inizia da Theppraya Rd e termina in Pattaya Nua.Parallela alla 2nd road ed alla Sukhumvit,incrocia fra le altre Pattaya Tai e Klang.Benchè molto trafficata è consigliabile per spostamenti veloci.Vi si trova un pò di tutto,da segnalare il Buffalo Bar,il Climax,il Castle,le palestre di Tony's,un mercato nell area denominata xzite dal nome di un locale che esisteva precedentemente,un campo pratica di golf e molti locali per thailandesi,discoteche,ristoranti,hotel,karaoke e quant altro
3rd Road starts at THAPPRAYA ROAD and ends in PATTAYA NUA - NORD
Parallel to the 2nd ROAD SOI BUACOW and SUKHUMVIT.It crosses the other PATTAYA TAI - SUD and PATTAYA KLANG - CENTRO . Although very busy it is advisable for fast movements.There is a bit of everything, including the Buffalo Bar, the Climax, the Castle, the gymnasium of Tony's, a market in the area called xzite from the name of a place that existed previously, a golf course and many places for Thai people , nightclubs, restaurants, hotels, karaoke and more
SOI BONKOT
SOI ARUNOTHAI
SOI PANIADCHANG
si trovano fra 3rd ROAD - PATTAYA KLANG - CENTRO e la SUKHUMVIT
Congiunge PATTAYA NUA - NORD con PATTAYA KLANG - CENTRO,parallela di 2nd ROAD e 3rd ROAD.Vi trovate hotel,residence,ristoranti,ART IN PARADISE,il centro commerciale ex BigC ora Central Marine Shopping Center,vari locali e discoteche soprattutto per thailandesi,il teatro BIGEYE
ART IN PARADISE
78/34 Moo 9 2nd ROAD
artinparadise
Museo di arte interattivo.Si trova in una traversa della 2nd Road nei pressi del Center Center BigC
GALLERY PICS
FOTO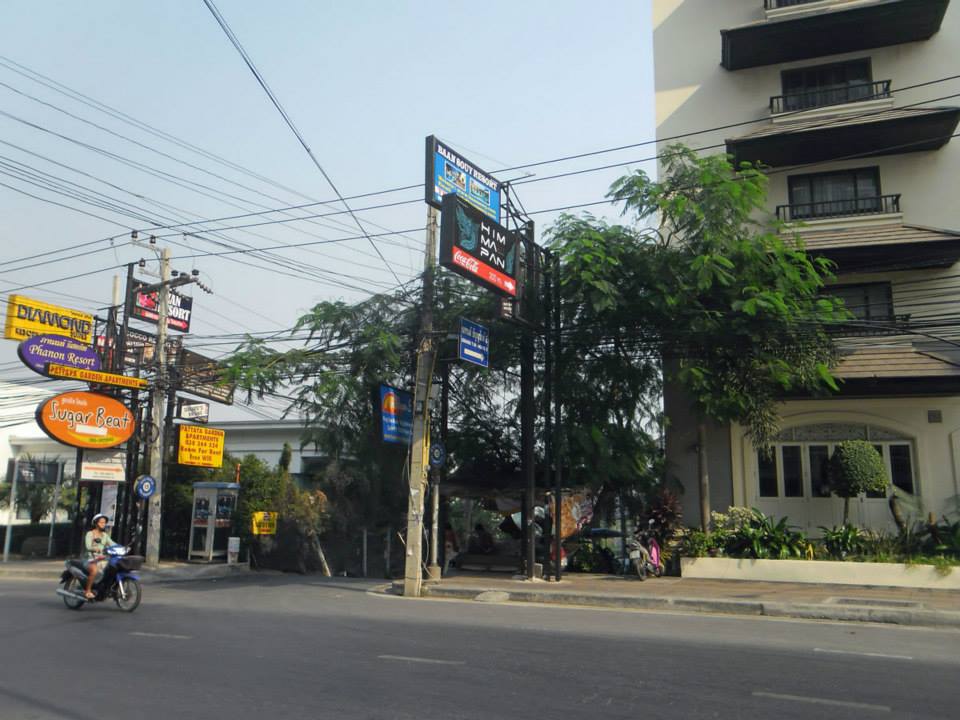 Thappraya Road inizia dalla congiunzione della 2nd e della 3rd Road e dirige verso Jomtien. Incrocia Theprasit Rd e Pratumnak Rd. Ha sede il tribunale,molti ristoranti ed il mio vecchio Hotel,SiamHouse in Thappraya soi 15 (soi Norway)
THEPPRASIT ROAD
Thepprasit Road collega la SUKHUMVIT a THAPPRAYA ROAD nella zona sud di Pattaya
Vi trovate l Outlet Mall,una pista da gokart,un boxing stadium un grande ipermercato Lotus,ristoranti,molti negozi vari di utensili,ferramenta e artigianato,un mercato diurno e il mercato serale dal venerdì alla domenica
Thepprasit Road connects SUKHUMVIT to THAPPRAYA ROAD in the south of Pattaya
You will find the Outlet Mall, a gokart track, a boxing stadium a large Lotus hypermarket, restaurants, many various tool shops, hardware and crafts, a day market and the evening market from Friday to Sunday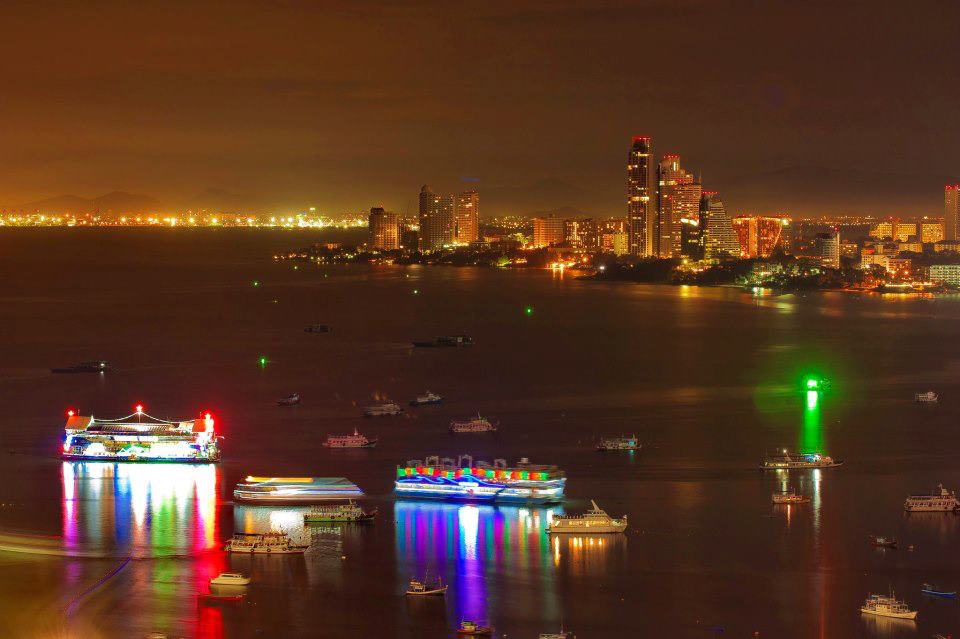 BALI HAI - IL PORTO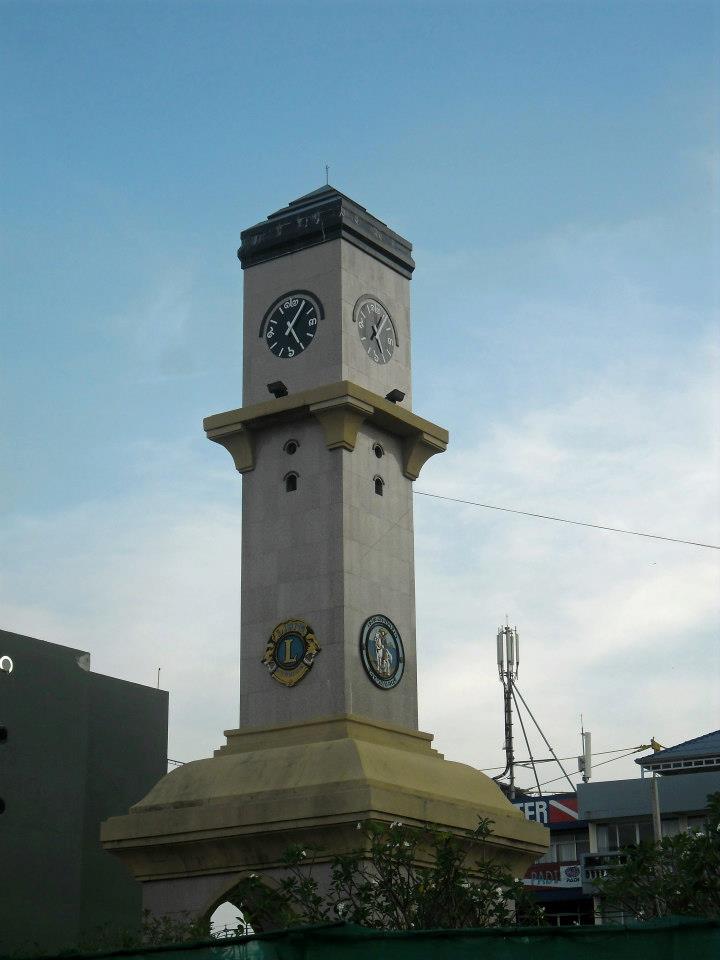 Il porto di Pattaya- Bali Hai si trova al fondo della Walking street a sud.Si caratterizza dalla scritta PATTAYA City a caratteri cubitali ed illuminata di notte.Le imbarcazioni di vario genere vi conducono a Koh Larn ed alle altre isolette limitrofe a partire dalle 7 del mattina fino al tramonto.Dalla piazza prospicente al molo partono sue strade,una in direzione della collina di Pratumnak,l altra all incrocio con la terza strada,thappraya rd e pratumnak rd.E' attivo un piccolo Fish Market.E' in costruzione nella piazza a fianco il campanile un importante parcheggio auto.Vi si trovano anche vari locali notturni.Fronte mare stazionano permanentemente alcune navi-ristorante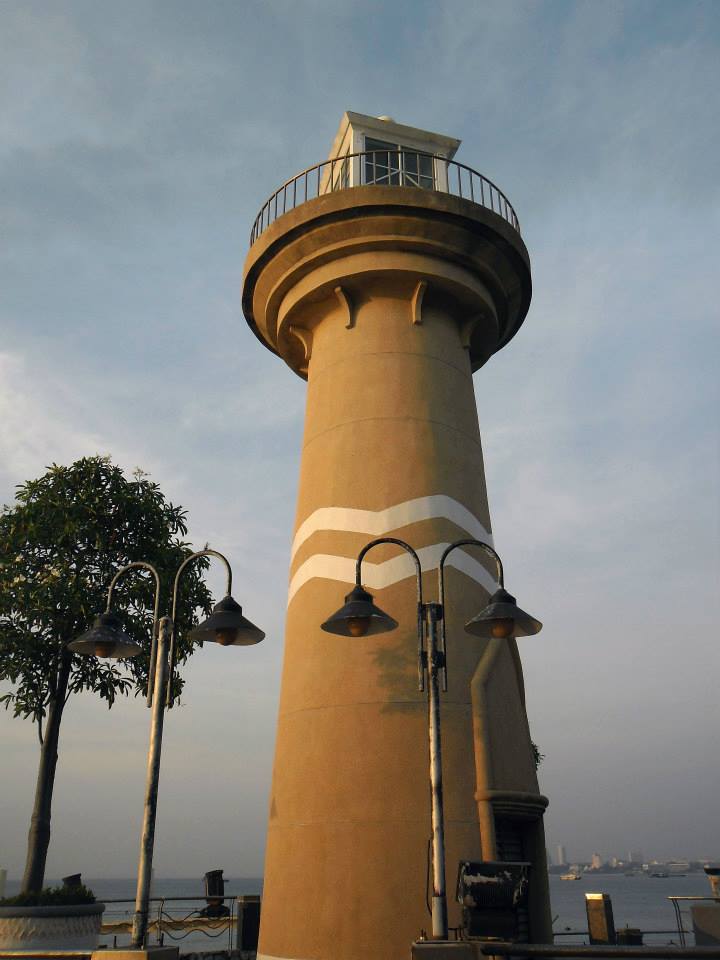 The Port of Pattaya- Bali Hai is located at the bottom of the Walking Street to the south.It is characterized by the writing PATTAYA City in large letters and illuminated at night. The boats of various kinds take you to Koh Larn and the other neighboring islands starting from 7 in the morning until sunset. From the square facing the quay, its roads begin, one in the direction of Pratumnak hill, the other at the crossroads with the third street, thappraya rd and pratumnak rd.A small Fish Market is active.It is under construction in the square next to the bell tower there is an important car park. There are also several nightclubs. Sea-ships permanently station some ships-restaurant
COSY BEACH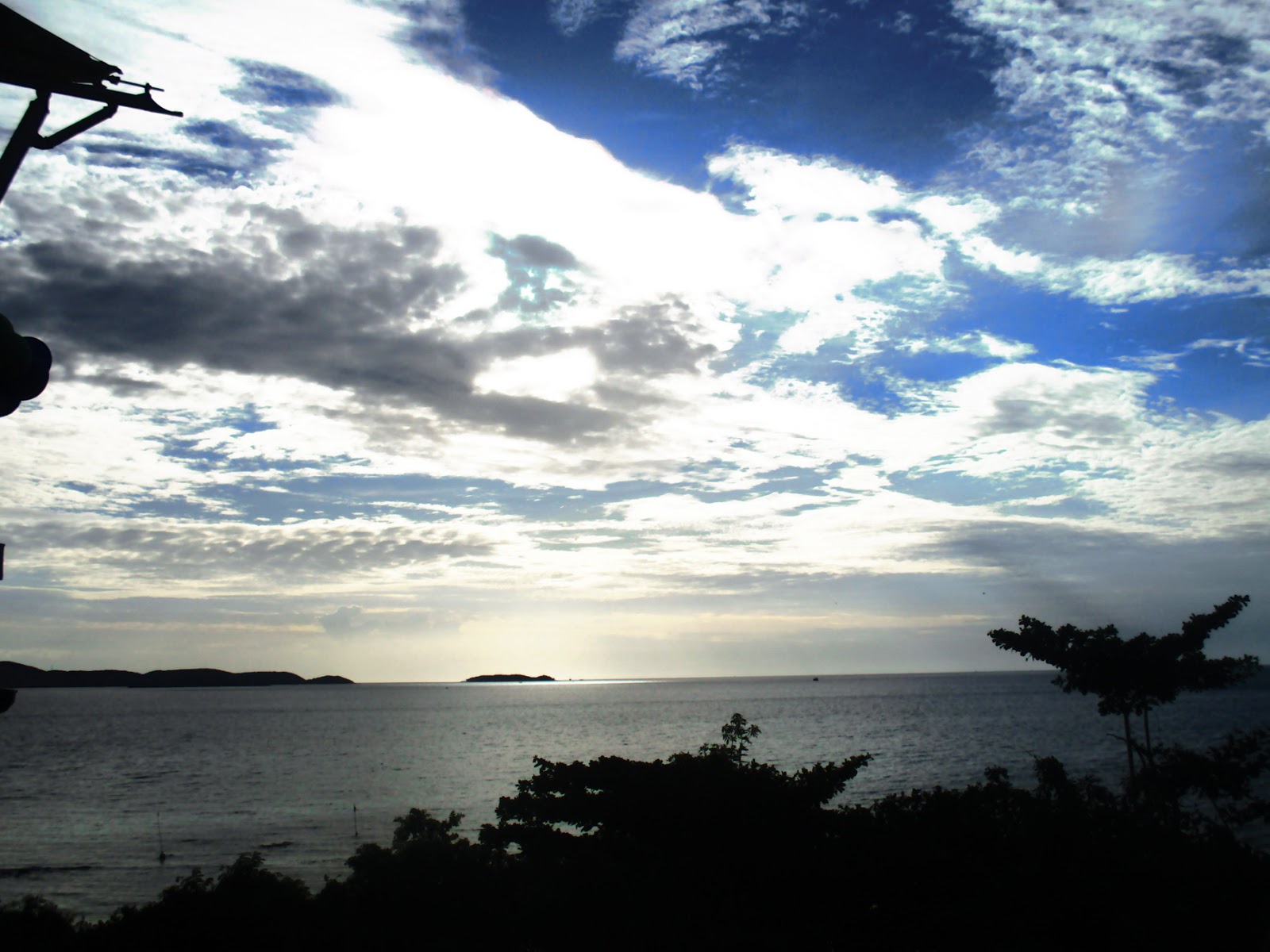 Cosy Beach è il promontorio di Pratumnak Hill ed è affiancato al Royal Cliff.Vi si accede percorrendo Pratumnak soi 1,scendendo all' incrocio dove trovate il Buddha d' oro.Certamente è una delle zone più belle ed ambite della città per risiedervi.Pur essendo molto tranquilla non mancano hotel,condo,ristoranti e bar.Il calo del turismo russo di livello ha contribuito recentemente a spopolarla leggermente.Vi trovate la piscina FFLIC CLIFF POOL CLUB
PRATUMNAK HILL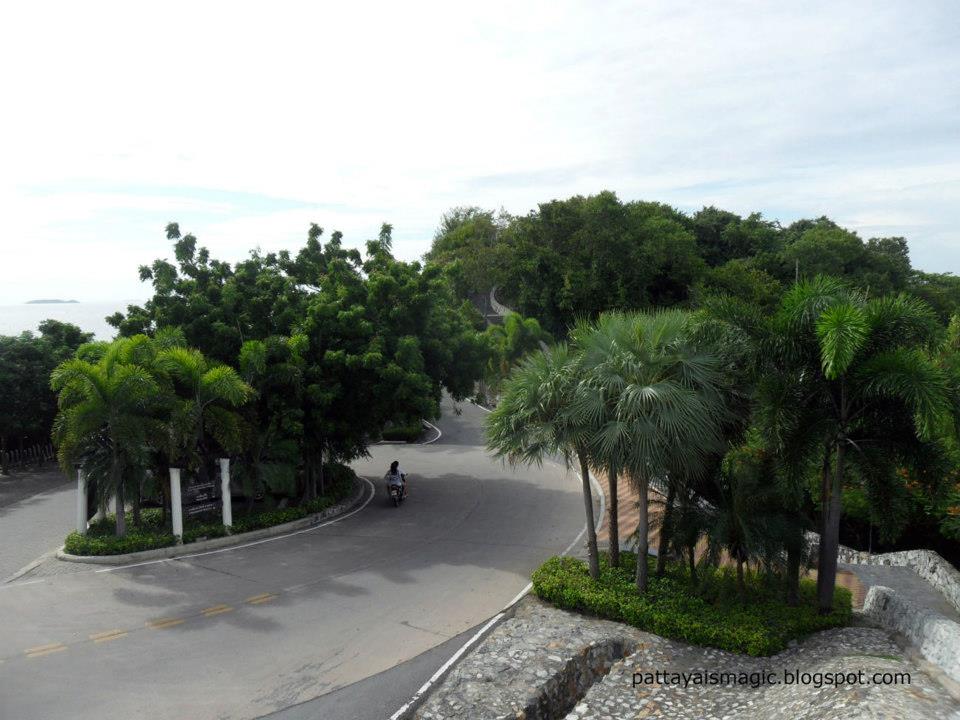 La collina di Pratumnak si raggiunge da THAPPRAYA ROAD,da 2nd ROAD e da BALI HAI - IL PORTO e si dirama sulla direttrice di Pratumnak Road.E' considerata una delle zone residenziali più ambita per prestigio e tranquillità.Ci sono hotel e residence di gran prestigio ed anche una bella spiaggia.Trovate anche il Pattaya Park,il tempio di Khao Phra Tam Nak,vari gentlemen's club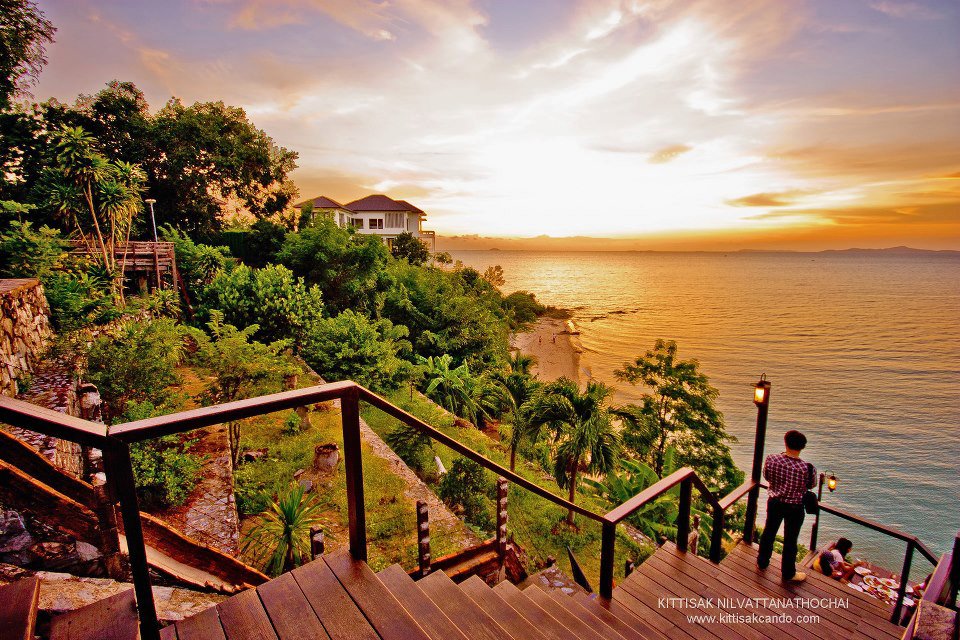 Pratumnak Hill is reached by THAPPRAYA ROAD, 2nd ROAD and BALI HAI - IL PORTO and branches off on the Pratumnak Road. It is considered one of the most sought-after residential areas for prestige and tranquility. prestige and also a beautiful beach.Find also the Pattaya Park, the temple of Khao Phra Tam Nak, various gentlemen's clubs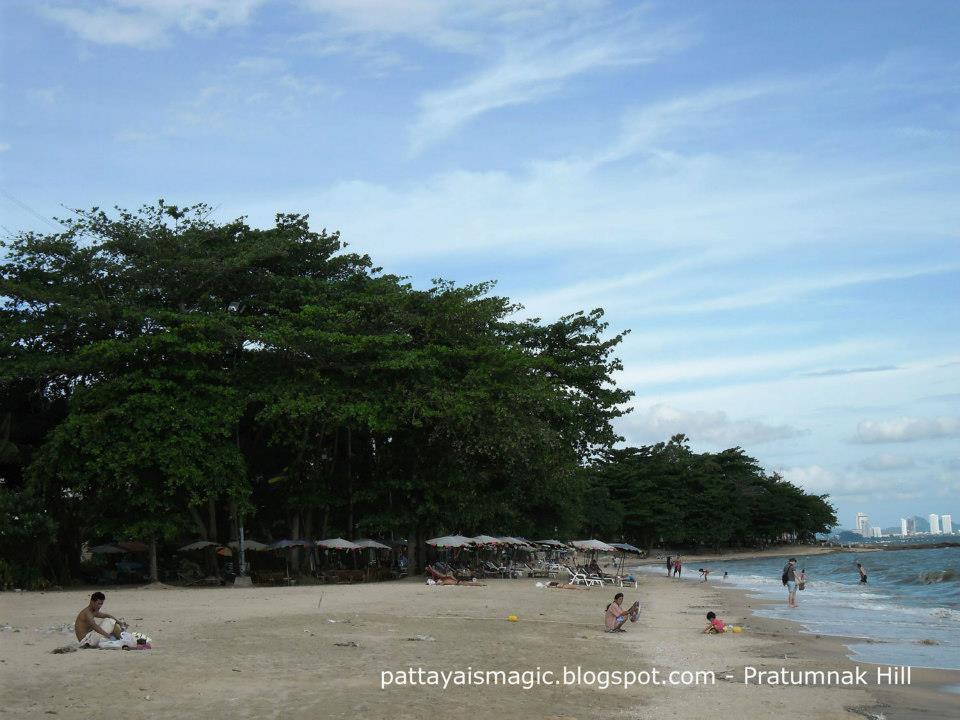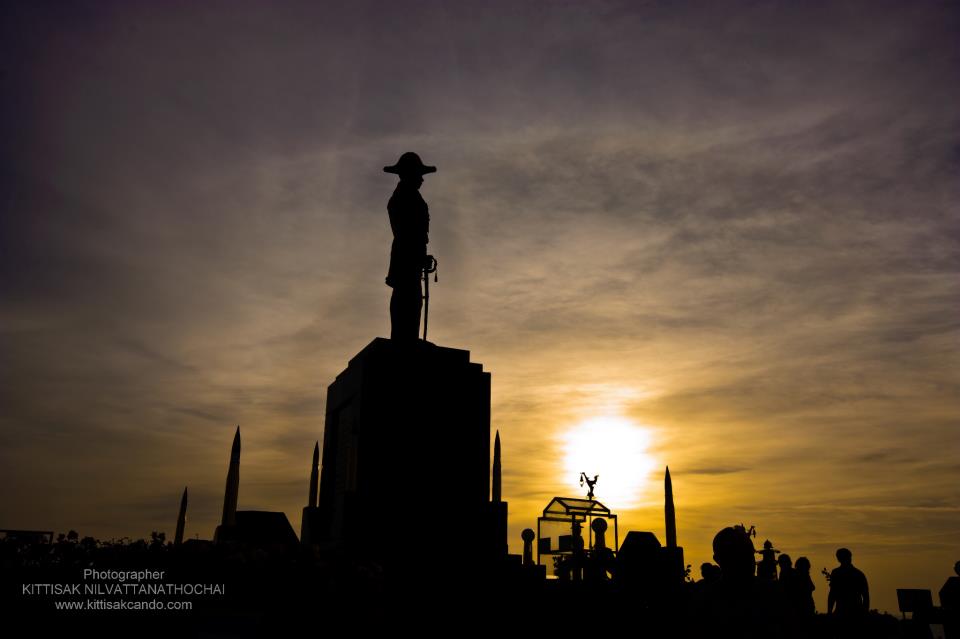 PRATUMNAK HILL
Panorama
Sul versante opposto del tempio Khao Phra Tam Nak/buddha d oro si trova il monumento al fondatore della marina militare moderna thailandese Krom Luang Chumphon Khet Udomsak ed annesso un tempio,dal quale si può vedere il panorama di tutta Pattaya
On the opposite side of the Khao Phra Tam Nak / Golden Buddha temple is the monument to the founder of the modern Thai navy Krom Luang Chumphon Khet Udomsak and a temple annexed, from which you can see the panorama of all of Pattaya
FOTO del kromluang chomphonkhetudomsak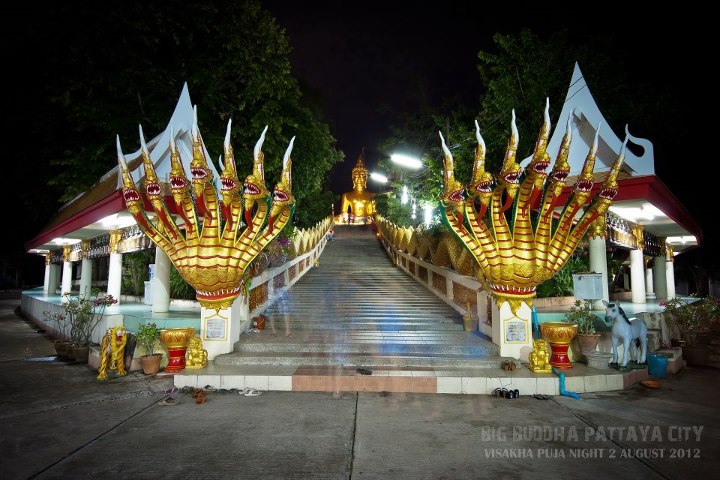 PRATUMNAK HILL
Khao Phra Tam Nak è una collina tra Pattaya e Jomtien sul promontorio situato all'estremità meridionale di Pattaya Bay.Comprende una serie di templi e un grande Buddha d oro
Khao Phra Tam Nak is a hill between Pattaya and Jomtien on the headland at the southern end of Pattaya Bay. It includes a series of temples and a large golden Buddha
F
oto del Khao Phra Tam Nak (buddha hill)
Pattaya Park
Thappraya soi 12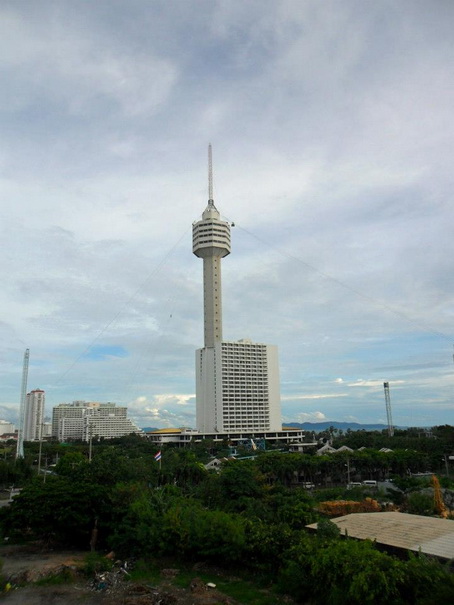 pattayapark
PHOTO GALLERY
SOI KHOPAI
SOI KHOPAI si trova fra 3rd ROAD - THEPPRASIT ROAD e PATTAYA TAI - SUD.In particolare Ci trovate molti magazzini di second hand e karaoke prevalentemente gay
GALLERY PICS
SUKHUMVIT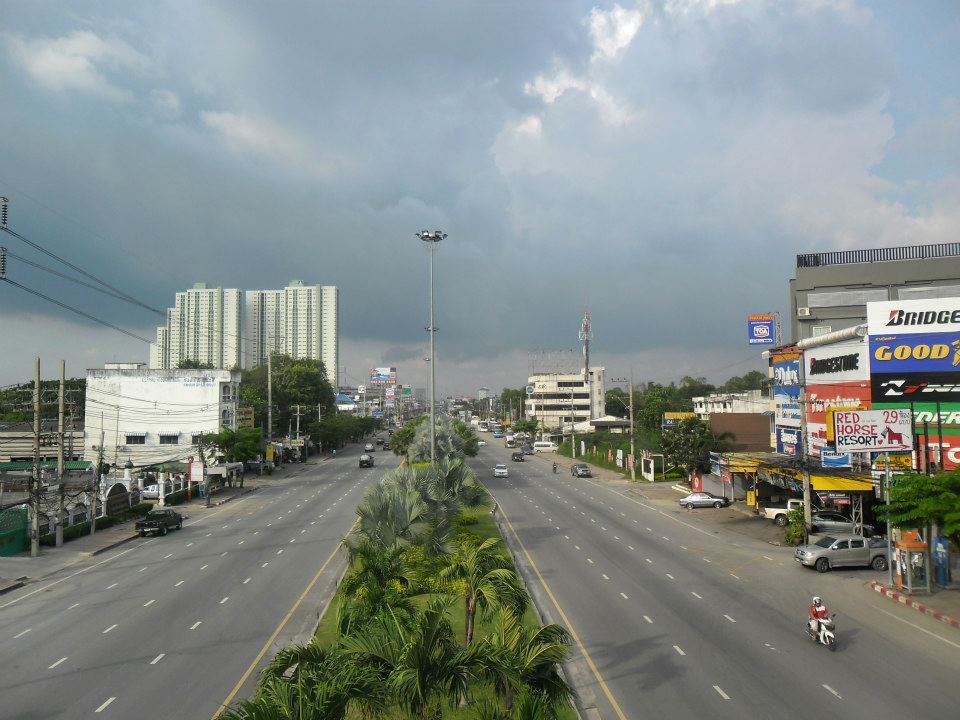 Arteria principale quasi autostradale con quattro corsie per senso di marcia che attraversa tutta la città proveniente da Bankog.Da essa si immettono tutte le strade che portano al mare.Dalla parte opposta c è la città di Pattaya più periferica detta DARKSIDE.Proseguendo conduce a Sattahip e a Rayong verso sud,verso nord a Chomburi.Molto pericolosa da percorrere in motorino,soprattutto se si deve fare inversione di marcia.Vi si trova praticamente qualsiasi cosa inerente al commercio ed all artigianato,numerose attrazioni ed impianti sportivi,templi buddhisti e non,quasi tutti i benzinai di Pattaya,etc etc. Parallela alla sukhumvit c è la ferrovia costeggiata da vie stradali di veloci scorrimento,consigliabili ai più esperti per spostarsi rapidamente.Qualora dobbiate raggiungere una destinazione nei pareggi della sukhumvit è bene individuarla per senso di marcia e fra quali vie perpendicolari si trovi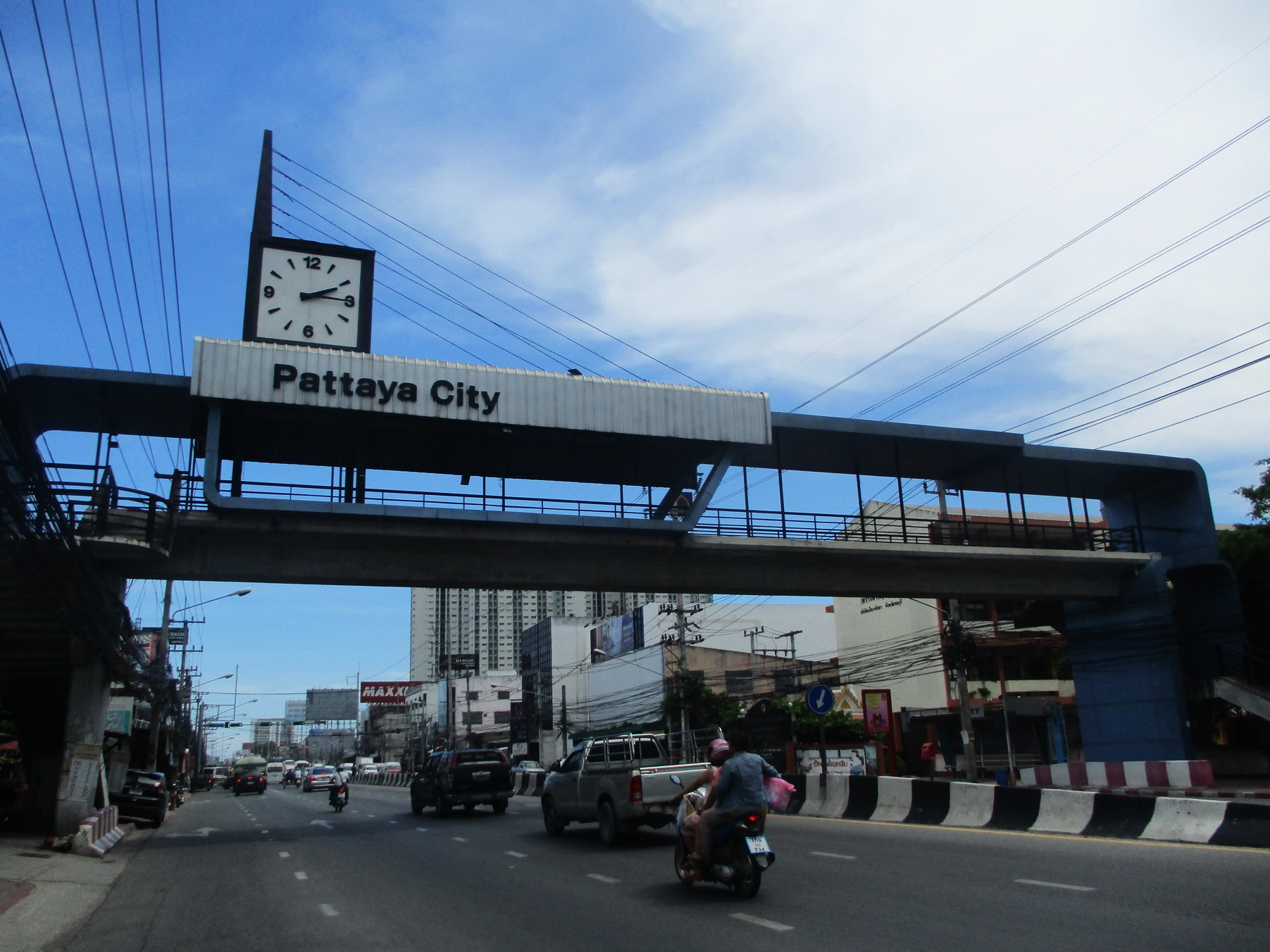 Main highway almost four-lane highway in direction of travel that crosses the whole city from Bangkok.Da it all the roads leading to the sea.On the opposite side is the more peripheral Pattaya city called DARK SIDE.Continuing it leads to Sattahip and to Rayong to the south, to the north to Chomburi.Very dangerous to ride on a motorbike, especially if you have to make a turnaround.There is almost anything inherent in trade and crafts, many attractions and sports facilities, temples Buddhists and not, almost all the petrol stations of Pattaya, etc etc. Parallel to the sukhumvit there is the railway lined with fast-flowing roads, advisable to the most expert to move quickly. If you need to reach a destination in the sukhumvit draws, it is good to identify it in a sense of direction and between which perpendicular routes you will find
(Tropical Garden)
34/1 Moo 7 Na Jomtien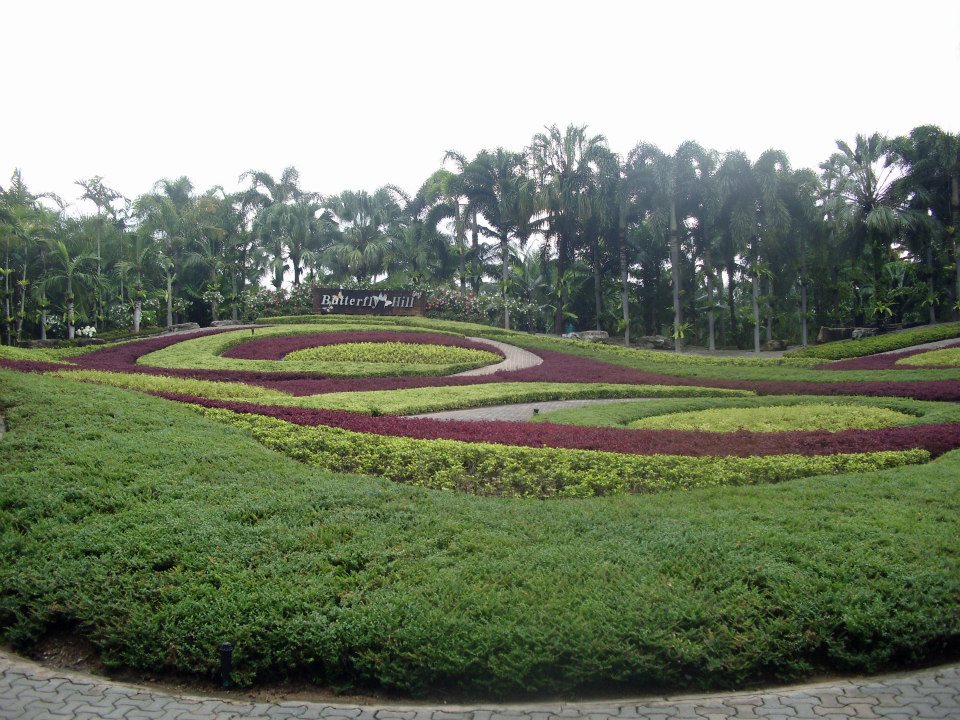 FOTO Nong Nooch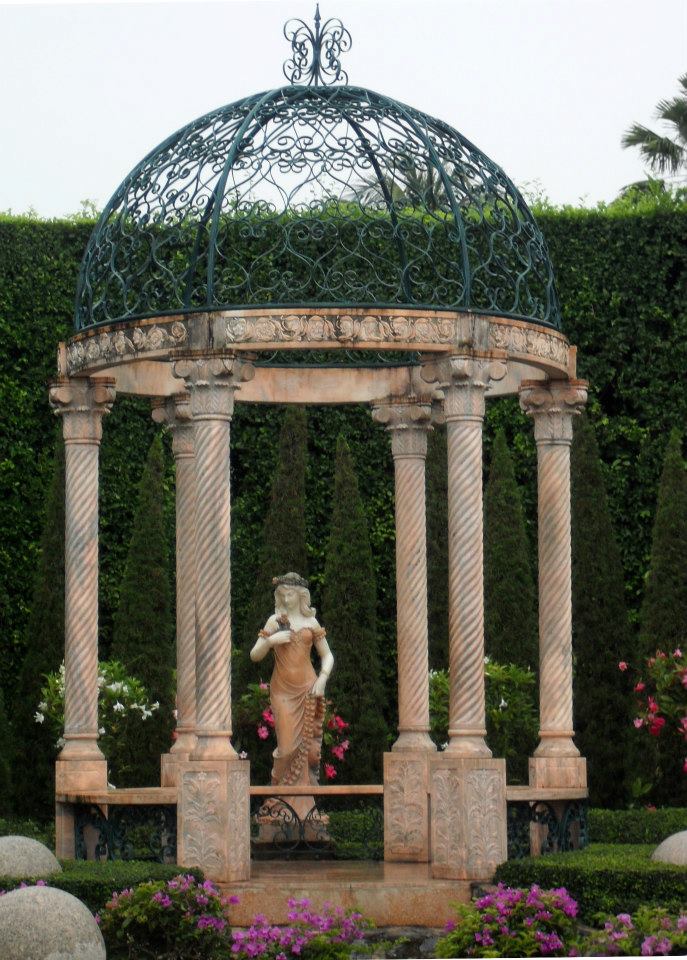 Il giardino tropicale "Nong Nooch" si trova 15 chilometri ad est di Pattaya. È un enorme parco pieno di giardini ben curati con orchidee, animali addestrati e villaggi Thai ricostruiti dove si svolgono degli spettacoli.E' considerato il giardino più grande giardino botanico nel sud-est asiatico.Costituisce anche un importante laboratorio per la formazione, conservazione e ricerca della flora tropicale,soprattutto orchidee e palme.Inoltre potrete assistere a spettacoli in costume con rievocazioni di avvenimenti storici, i re del passato,le battaglie e la Muay Thai.All esterno troverete lo spettacolo degli elefanti ammaestrati.E' possibile anche visitare il parco in groppa ad essi.Molto indicato per i bambini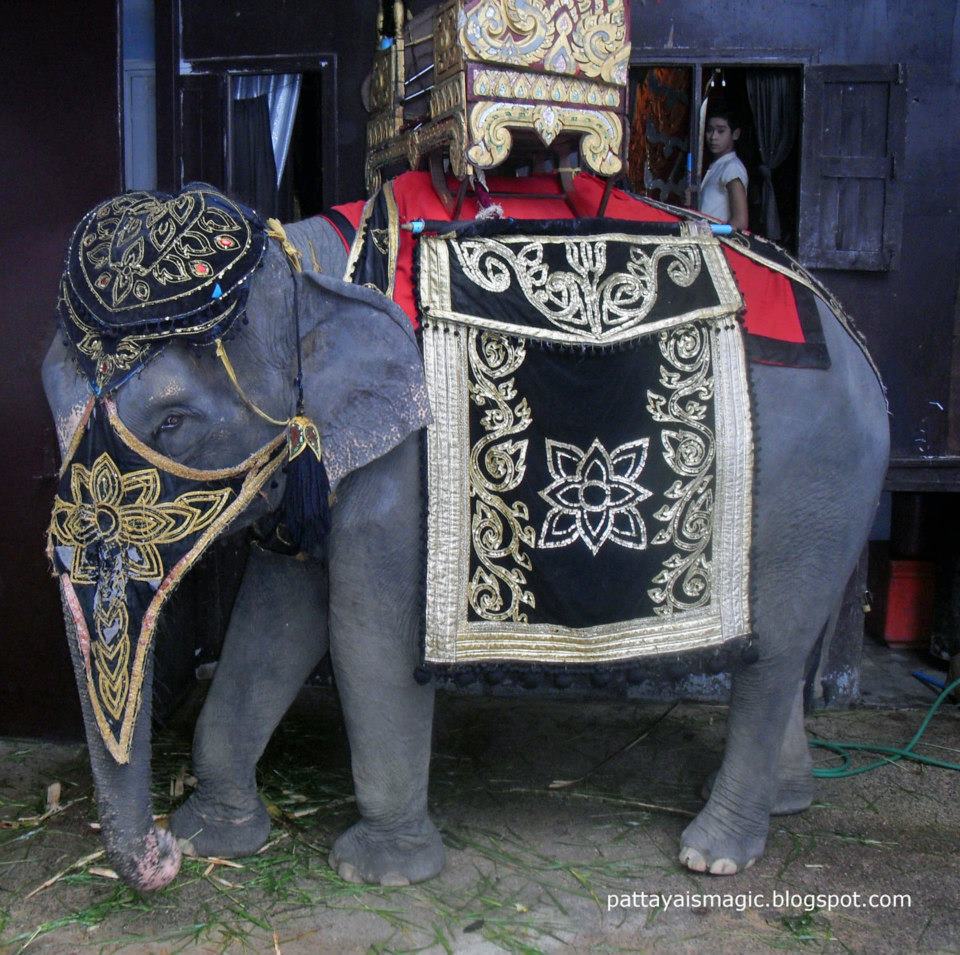 nongnoochgardenpattaya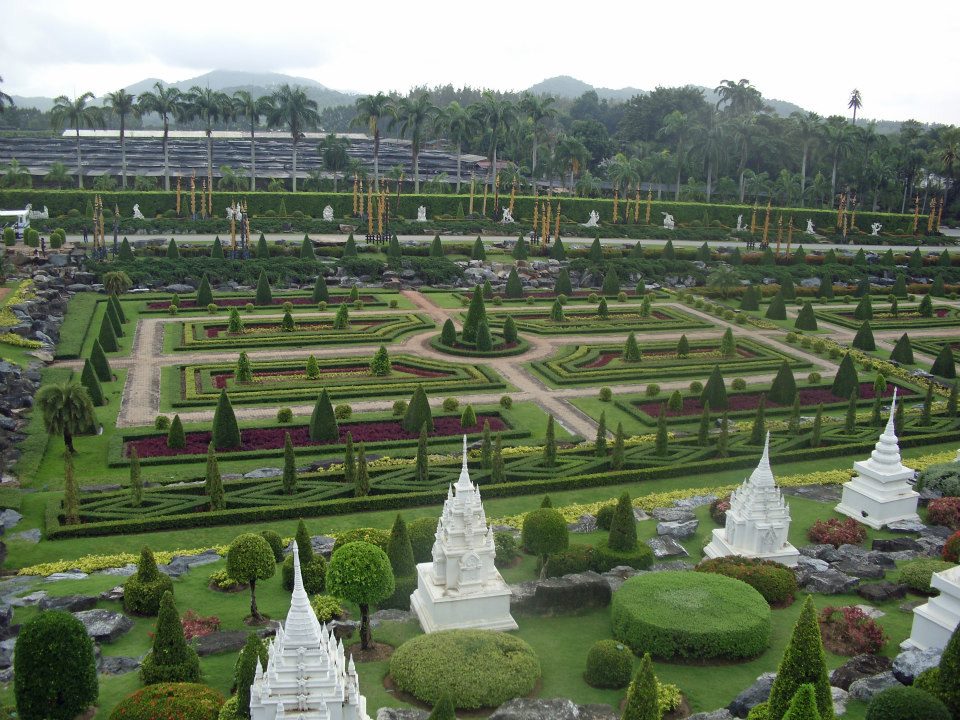 The tropical garden "Nong Nooch" is located 15 kilometers east of Pattaya. It is a huge park full of well-tended gardens with orchids, trained animals and reconstructed Thai villages where performances are held. It is considered the largest botanical garden in Southeast Asia. It also constitutes an important laboratory for training, conservation and research of the tropical flora, especially orchids and palms.In addition you can watch performances in costume with reenactments of historical events, the kings of the past, battles and Muay Thai.All outside you will find the spectacle of the elephants trained.You can also visit the park on their back.Very suitable for children
FLOATING MARKET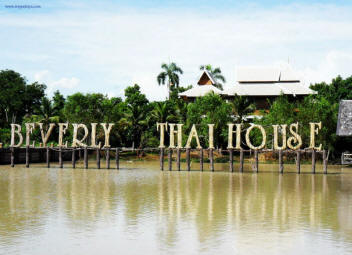 FACEBOOK
PHOTO GALLERY
GALLERY PICS
FACEBOOK
Dr. Thaworn Phornprapha Hall of Fame
Phornprapha Botanic Garden
MAP PHRACHAN
PHOTOGALLERY
DARK SIDE
Khao Chi Chan(Buddha della Montagna)
PICS Khao Chi Chan
La più grande raffigurazione al mondo del Buddha disegnata con lamine d'oro sul versante di una montagna, si trova poco fuori Pattaya. Si tratta di Khao Chee Chan, noto anche come Buddha della montagna. Un'opera grandiosa di 130 mt, raffigurante l'illuminato in posizione Bhumisparsa, il momento più importante ed enigmatico del culto buddhista. L'opera è stata realizzata nel '96, in occasione del 50° anniversario dell'ascesa al trono di Rama IX, Re Bhumibol Adulyadej. La storia di questa montagna è piuttosto nota nella zona e pare risalga alla guerra in Vietnam; la marina tailandese utilizzò le risorse minerarie di questa montagna per la costruzione della base di U-Tapao. Terminata la guerra, purtroppo, la cava fu vittima di sciacalli che illegalmente commerciarono la pietra ricavata per rivenderla a ditte di costruzione locali. Nel '76 la cava venne ufficialmente chiusa per volere del Re. Questa opera d'arte è ad entrata libera senza il pagamento di un pedaggio all'ingresso, la http://monellipattaya.blogspot.com/2018/06/na-chom-thian-citta-di-como-silverlake.html/monellipattaya.blogspot.com/2018/06/na-chom-thian-citta-di-como-silverlake.html ammirare a km di distanza, tuttavia per ammirarla in tutto il suo splendore, consigliamo di sostare nei rigogliosi giardini posti ai suoi piedi.Si raggiunge percorrendo la SUKHUMVIT direzione SATTAHIP,svoltando a sinistra all incrocio per NA CHOM THIAN.Nei dintorni vi sono altre interessanti attrazioni.
The largest representation of the Buddha in the world, drawn with gold foil on the slope of a mountain, is just outside Pattaya. This is Khao Chee Chan, also known as the Mountain Buddha. A grandiose work of 130 meters, depicting the illuminated Bhumisparsa position, the most important and enigmatic moment of the Buddhist cult. The work was carried out in 1996, on the occasion of the 50th anniversary of the ascension to the throne of Rama IX, King Bhumibol Adulyadej. The history of this mountain is well known in the area and seems to date back to the war in Vietnam; the Thai navy used the mineral resources of this mountain for the construction of the U-Tapao base. After the war, unfortunately, the quarry was the victim of jackals who illegally traded the stone obtained to sell it to local construction companies. In '76 the quarry was officially closed at the behest of the King. This work of art is free entry without paying a toll at the entrance, you can admire it at a distance, but to admire it in all its splendor, we advise you to stop in the lush gardens at your feet.You can reach it by taking the SUKHUMVIT towards SATTAHIP, turning left at the crossroads to NA CHOM THIAN.Nearby are other interesting attractions
NAJOMTIEN
CARTOON NETWORK
888 Moo 8 Najomtien Sattahip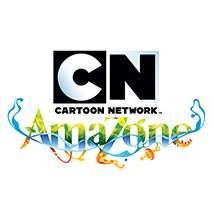 Parco acquatico e non di situato lungo la sukhumvit in direzione Sattahip
FACEBOOK
cartoonnetworkamazone
GALLERY PICS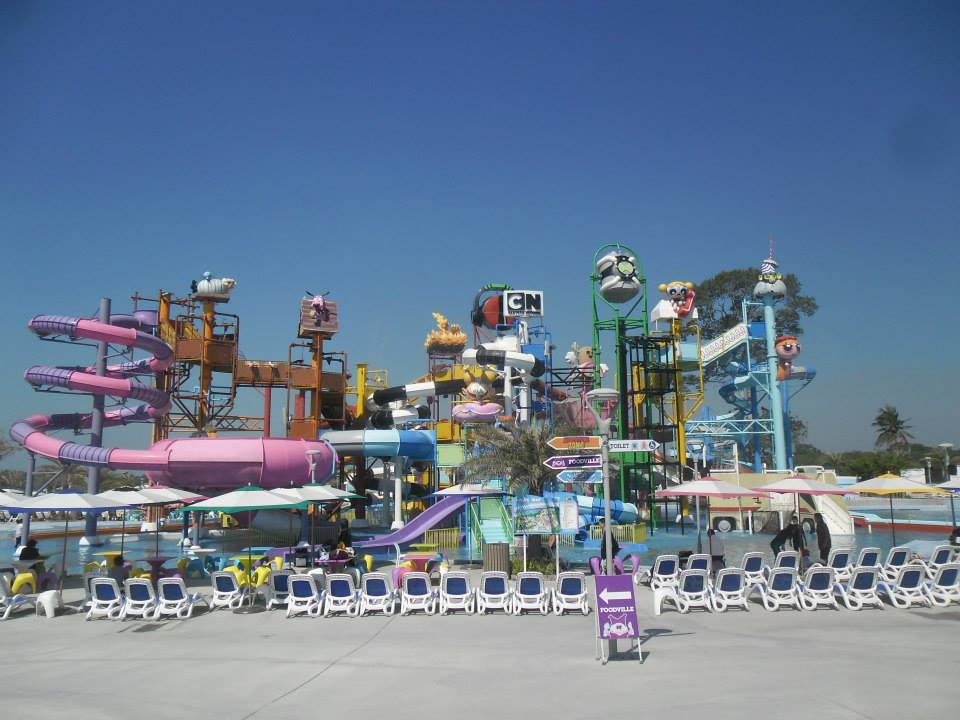 THE LEGEND SIAM
NAJOMTIEN
FACEBOOK
WEBSITE
PHOTOGALLERY
LOVE ART PARK
129/5-7 M.8 T.Huaiyai Ban NAJOMTIEN
FACEBOOK
loveartpark.com
PHOTOGALLERY
MIMOSA
Sukhumvit Road Na Jomtien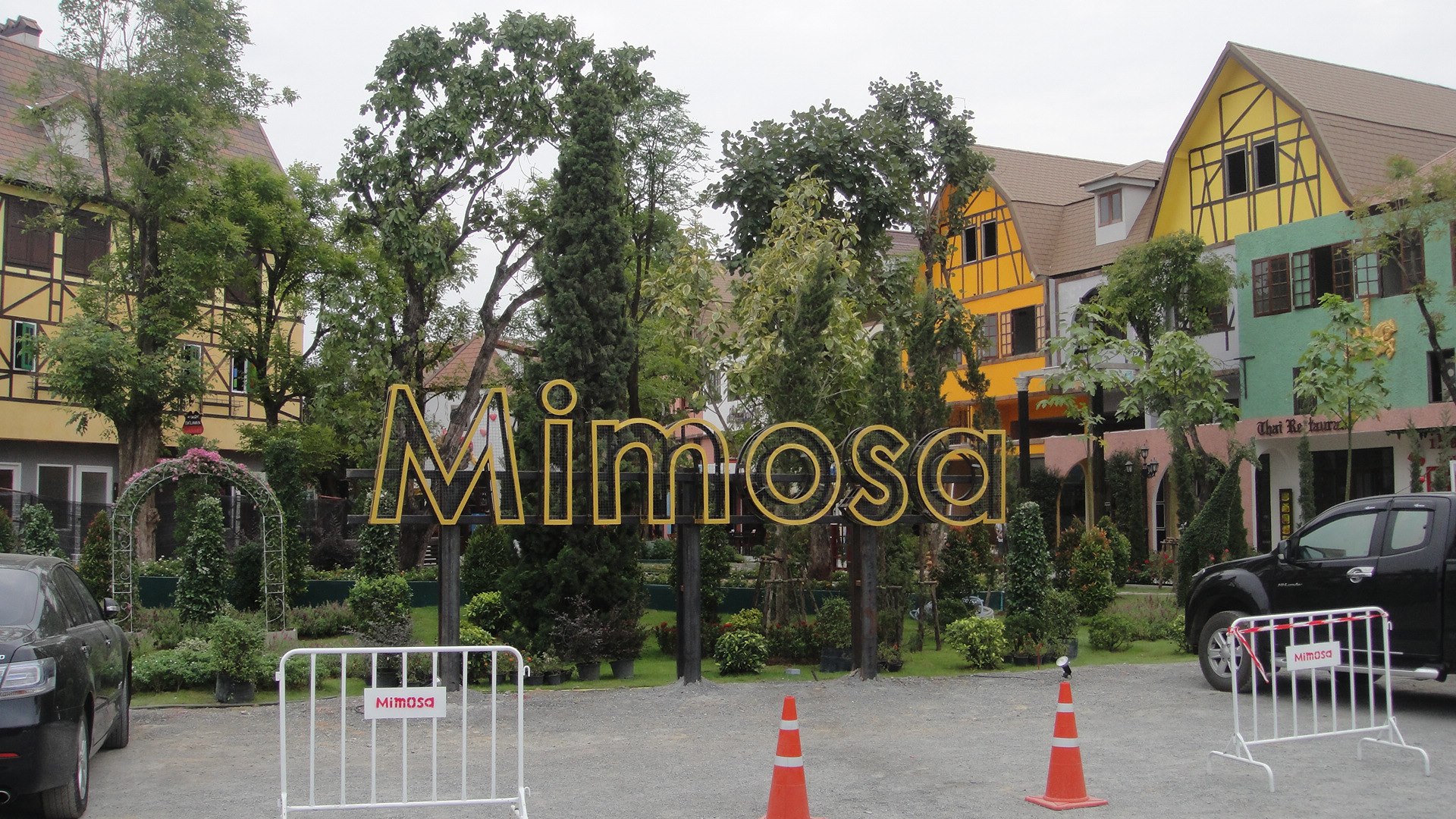 FACEBOOK
mimosa
PHOTO GALLERY
BANGSARAY
Sai Kaew Beach
BANGSARAY
GALLERY PICS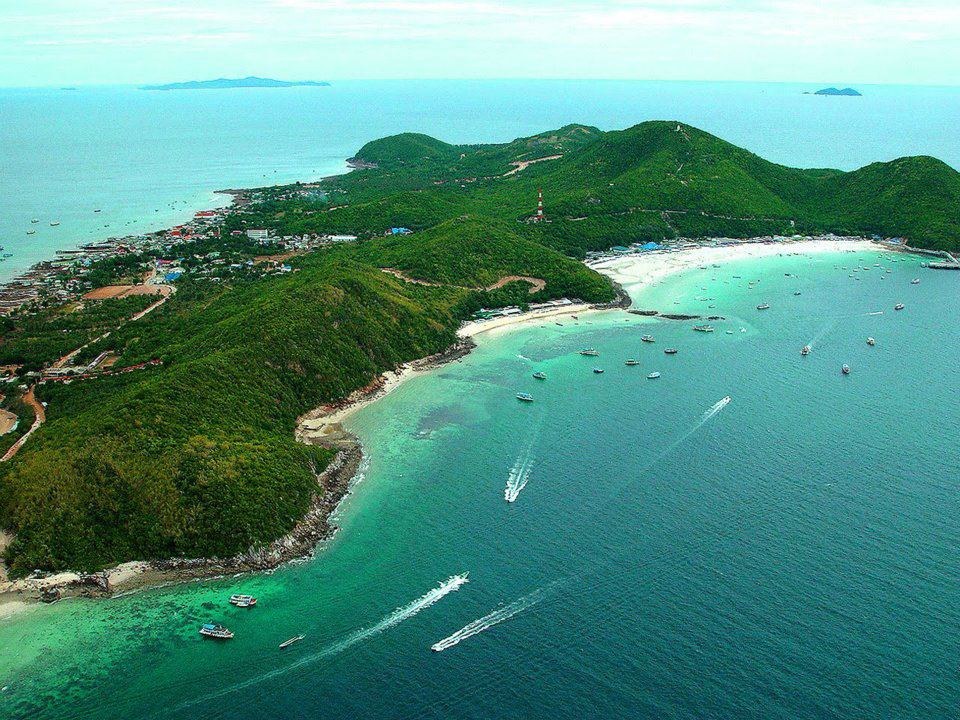 Koh Larn (o Coral Island) è una piccola isola situata 7.5 km ad ovest di Pattaya.Per andarci occorre noleggiare un motoscafo con conducente oppure servirsi di battello di linea da prendersi al molo di Pattaya, il quale effettua il servizio ogni ora. I motoscafi possono raggiungere l'isola in 15 minuti. Koh Lan ha diverse spiagge che sono famose per la pulizia, atmosfera rilassante, soffice sabbia bianca e acqua trasparente.
Ci sono due piccoli gruppi di isole; le "near islands" Koh Sak e Koh Krok che sono molto vicine a Koh Lan, e le "far islands" Koh Rin, Koh Man Wichai, Koh Hua Chang e Koh Badan che sono più lontane e destinazione ideale per gli appassionati di immersioni subacquee.
il traghetto costa poco dai 60 bath ai 150 a/r.i traghetti sono ad orari continui dalle 6 del mattino alle 6 di sera.quello più economico vi porta all imbarcadero e vi dovete poi muovere col tuktuk,l altro vi porta in una delle 4 spiagge contrassegnate da bollini colorati.cambiate colore se andate più volte così vedete zone diversecon circa 2500 bath potete affittarvi un motoscafo per 8 persone e farvi portare dove volete.I motoscafi potete prenderli anche sulla spiaggia della beach road.all isola ci vanno molte russe.i fenomeni dell abbordaggio stiano all erta
Il porto di Pattaya si trova all inizio della walking street,in Bali Hai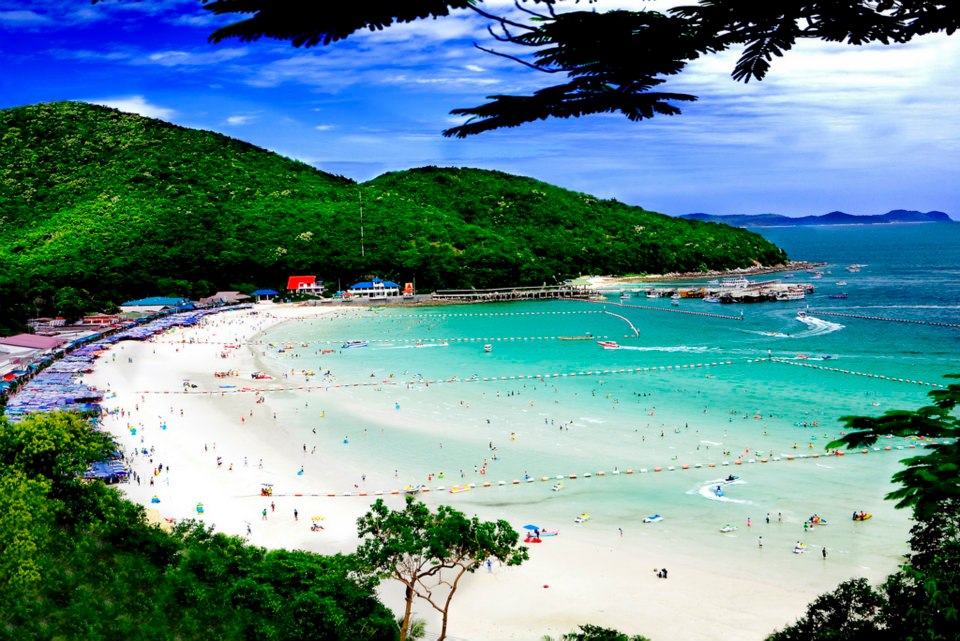 Koh Larn (or Coral Island) is a small island located 7.5 km west of Pattaya. To get there you need to hire a motorboat with a driver or use a boat to take to the Pattaya pier, which operates every hour. Speedboats can reach the island in 15 minutes. Koh Lan has several beaches that are famous for cleanliness, relaxing atmosphere, soft white sand and clear water.
There are two small groups of islands; the "near islands" Koh Sak and Koh Krok which are very close to Koh Lan, and the "far islands" Koh Rin, Koh Man Wichai, Koh Hua Chang and Koh Badan which are more distant and ideal destination for scuba diving enthusiasts .
the ferry costs a little from 60 baht to 150 a / ri ferries are at regular hours from 6 am to 6 pm.the cheapest one takes you to the pier and you have to move with the tuktuk, the other takes you to one of the 4 beaches marked with colored dots.Change color if you go several times so you see different areas with about 2500 bath you can rent a motorboat for 8 people and let you take where you want.You can also take the motorboats on the beach of the island. phenomena of boarding are up.The port of Pattaya is located at the beginning of walking street, in Bali Hai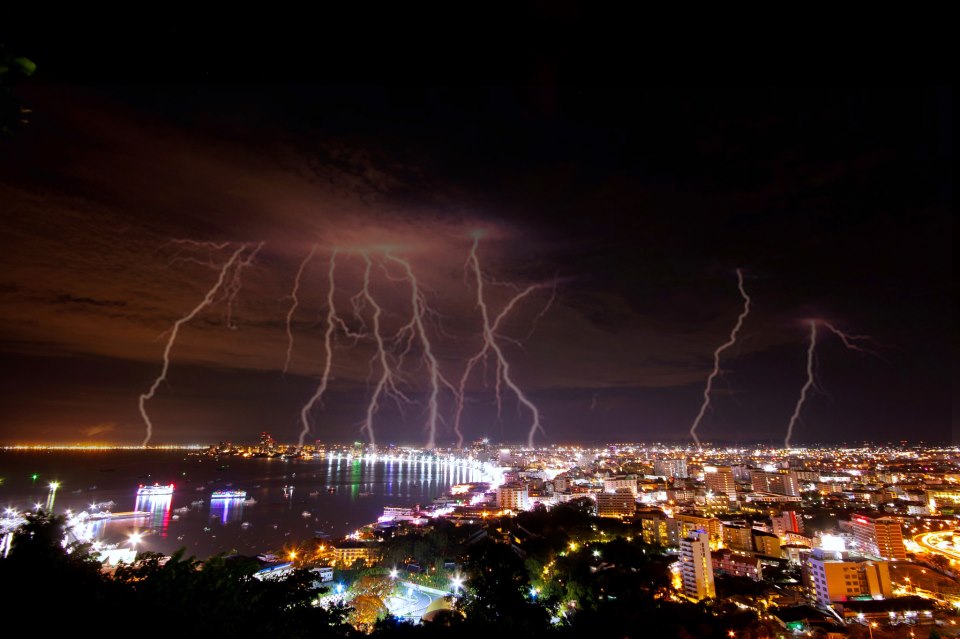 INDIRIZZI UTILI a PATTAYA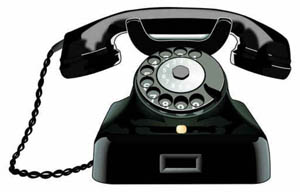 PATTAYA CITY HALL
171, Moo. 6 PATTAYA NUA - NORD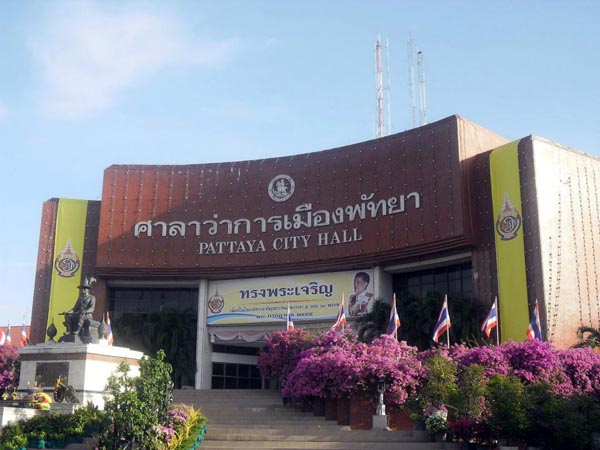 Phone1: 0-3825-3100
Phone2: 1337
Pattaya Provincial Court
Moo 12
THAPPRAYA ROAD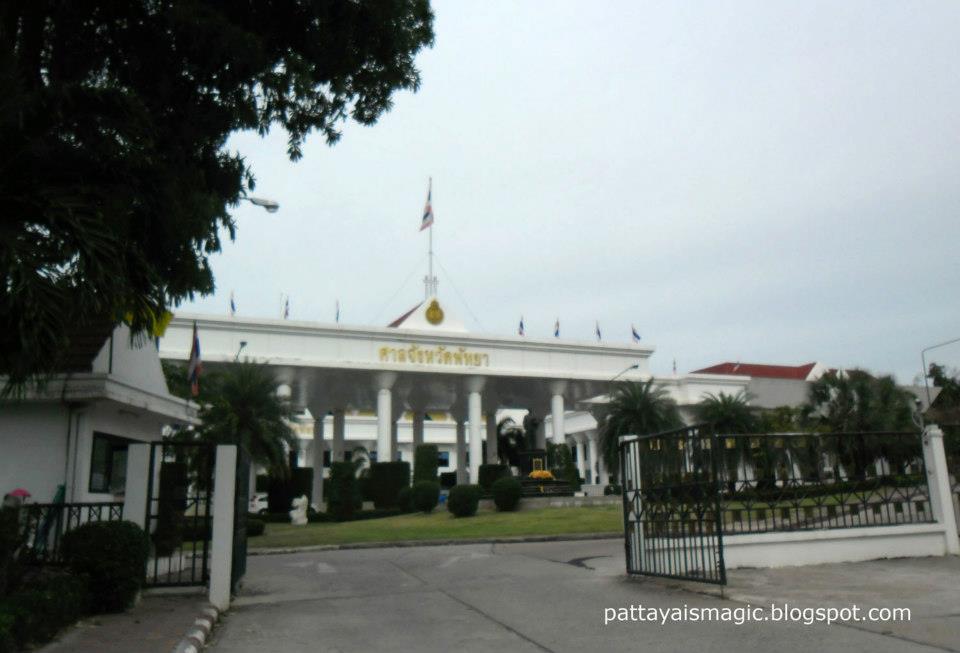 Tel: 038 252 130-2
judiciary
Ufficio IMMIGRAZIONE
estensione visti e rinnovi
Soi 5 JOMTIEN BEACH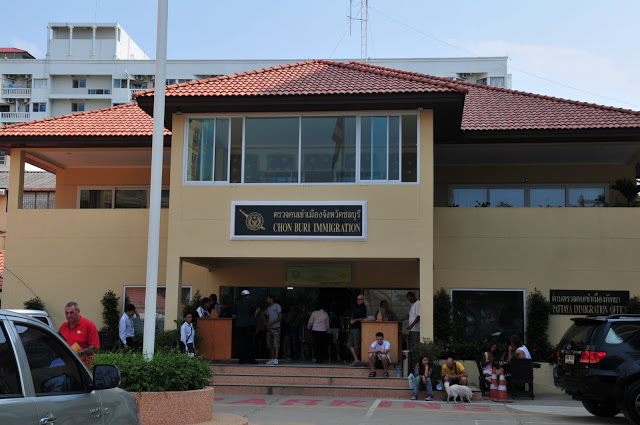 Phone1: 0-3825-7511
Phone2: 1178
PATTAYA POLIZIA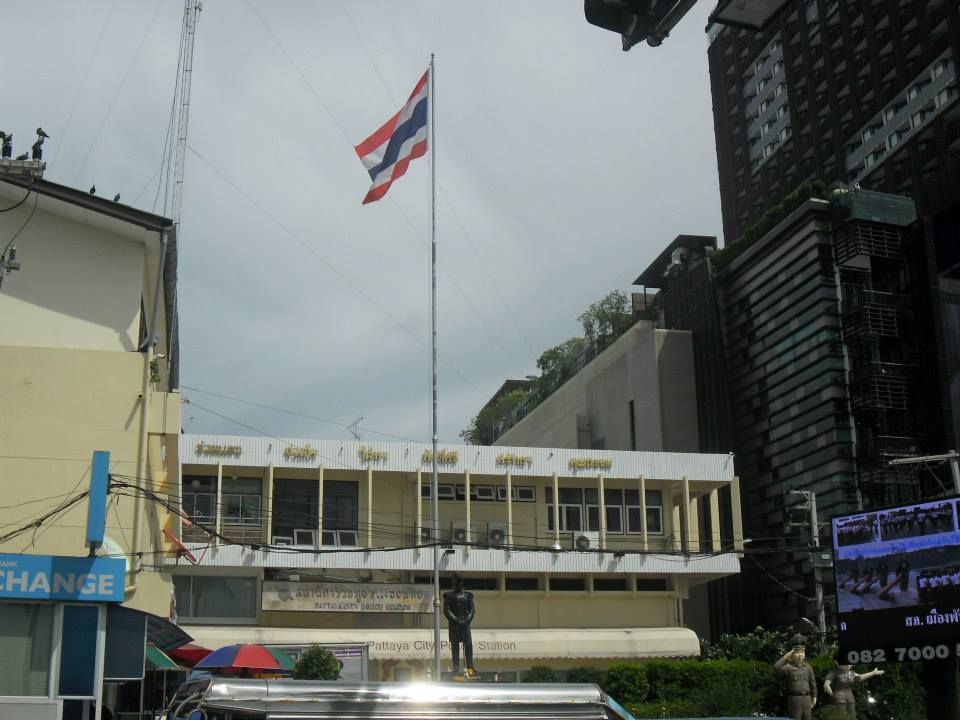 Soi 9 BEACH ROAD
Phone1: 191 0-3842-0802
Phone2: 0-3842-9325
POLIZIA TURISTICA
PRATUMNAK HILL near Jogging
Phone1: 1155
Phone2: 0-3842-5937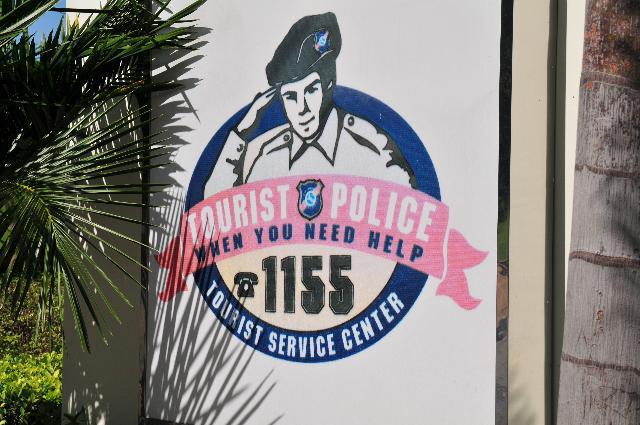 Polizia Stradale
44/35, Moo. 4 km. 107-108 SUKHUMVIT
Phone1: 0-3839-2001
Phone2: 0-3842-5440
1169
Banglamung POLIZIA
203, Moo. 2, Naklua Road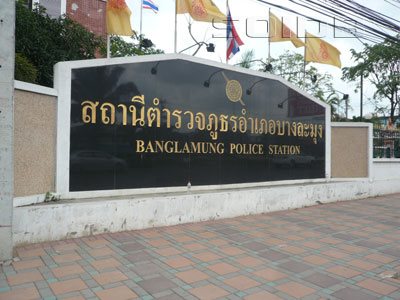 Phone1: 0-3822-1800/1
Phone2: 0-3822-1331
0-3822-2100
Marine Police
Phone1: 0-3842-3666
Hospitals in Pattaya
Pattaya Memorial Hospital
Tel. 038-488 477
Pattaya International Hospital
PATTAYA KLANG - CENTRO - 2nd ROAD
Tel. 038-428 374
Pattaya City Hospital
Soi Buakhao, South Pattaya
Banglamung Hospital
669 Moo 5 Sawang Fa Road (Soi 3), Naklua
Tel. 038-411 511-2
BANGKOK PATTAYA HOSPITAL
301, Moo. 6 SUKHUMVIT Km 143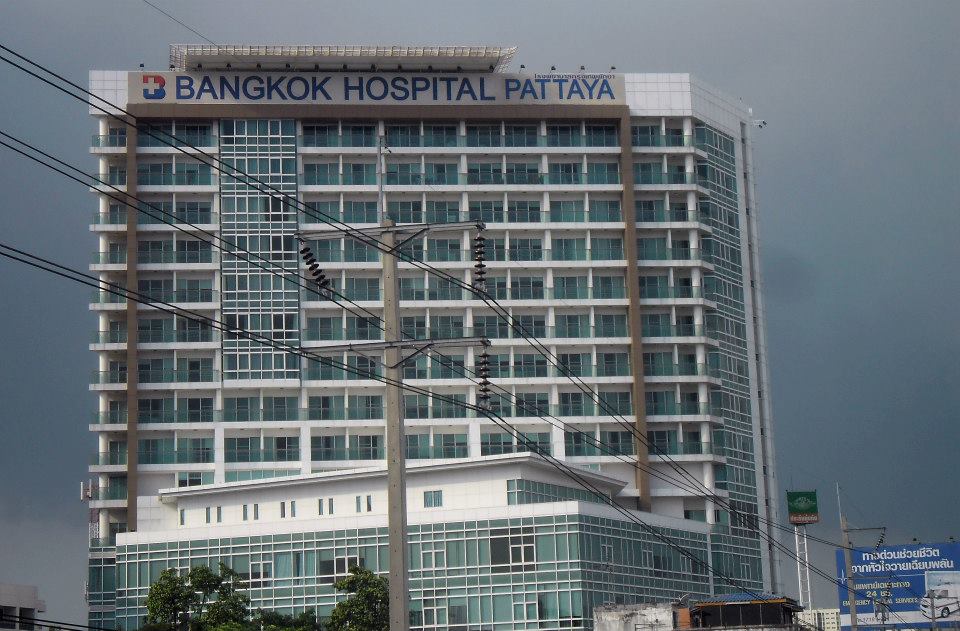 Phone1: 0-3825-9911
Phone2: 0-3842-7751/5
Emergency:0-3825-9999
Pattaya Memorial Hospital
Tel. 038-488 477
Phone1: 0-3842-8374/5
Emergency:0-3842-7575
Health Department
3842-0823
0-3842-0562
SALUTE - DENTISTI
CLINICHE - OSPEDALI
TRASPORTI
Bus Station North Pattaya Road
Phone1: 0-3842-9877
Pattaya Train Station - Siam Country Club Road
Phone1: 0-3842-9285
Sawangboriboon South Pattaya
Phone1: 0-3822-2474
TAT (Tourism Authority of Thailand)
Phone1: 0-3842-8750
Phone2: 0-3842-9113
Thai Airways International
Phone1: 0-3842-995/7
UFFICIO POSTALE
SOI POST OFFICE - SOI 13/2 Beach Road
Phone1: 0-3842-9341
JOMTIEN UFFICIO POSTALE
75/31-33, Moo. 12, Soi 5, JOMTIEN BEACH
Phone1: 0-3823-1944
Banglamung UFFICIO POSTALE
290, Moo. 5, Sawang Fa Road
Phone1: 0-3842-8225
Banglamung ministero dei Trasporti
143, Moo. 3, Highway 36, vicino a Regent's School
T. Nong Pla Lai
Phone: 038 275202 or 038 286227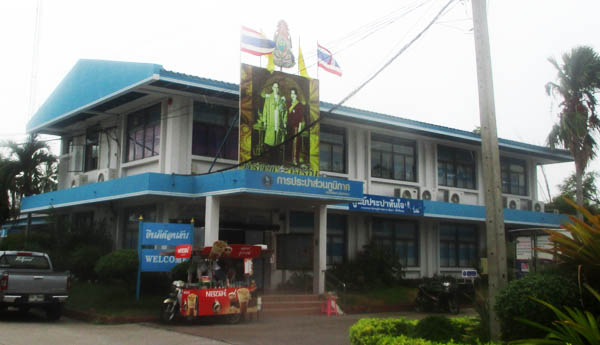 Water Works Pattaya NAKLUA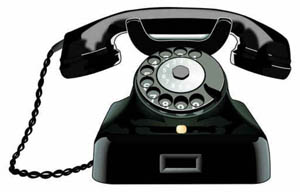 0-3822-2462/5
Water Works Banglamung
0-3822-1463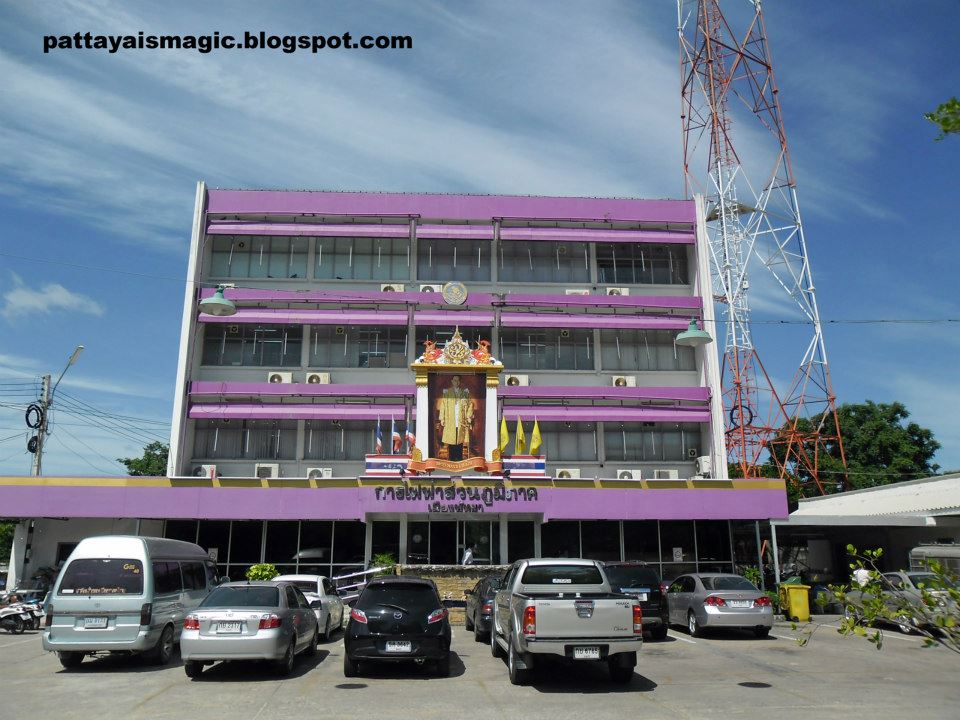 Electricity Pattaya NAKLUA
100, Moo. 2 (di fronte alla Vigili del Fuoco)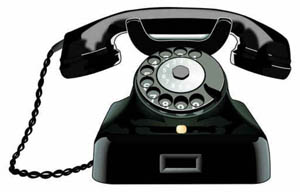 0-3842-6463
0-3842-8502
Electricity Banglamung
0-3822-1007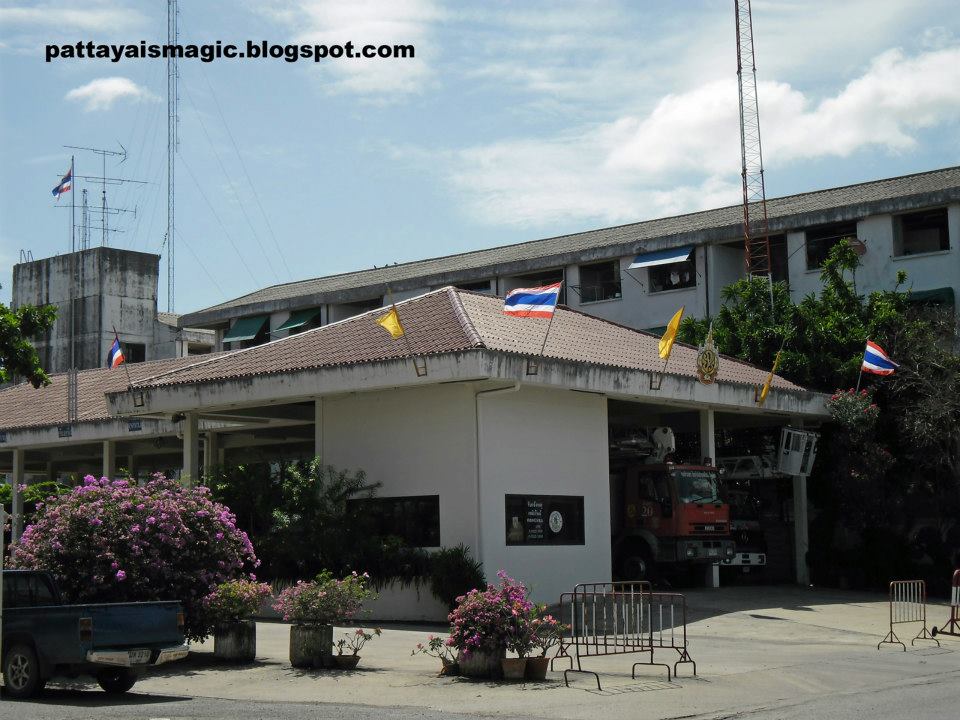 Fire Brigade NAKLUA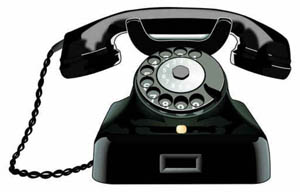 199
0-3822-1000
0-3822-1666